Gluten-Free Cherry Garcia Cookie Bars are a combine two delicious desserts into one decadent yet healthier treat!
Confession: The best day of my life is when I tried a cookie bar.
Okay, maybe it wasn't the best day of my life, but it was a darn good day because cookies in bar form = MAGICAL.  Well actually, anything in bar form in amazing, If you look at many of our recipes you can guess that we're pretty obsessed. This is the first time that we made cookie bars and they turned out pretty awesome if we do say so ourselves 🙂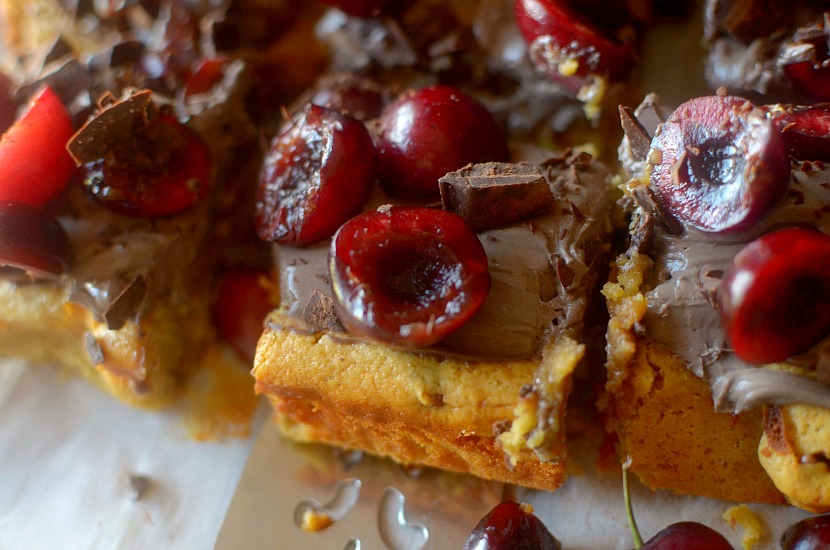 Cookies in bar form are so much doughier and gooey-er than traditional cookies too! They are slightly unbaked in the center, making for that irresistible gooey texture. Another great thing about these Cherry Garcia Cookie Bars is that they are made with a boxed cookie mix, making them super easy! Not any boxed mix though, Silver Fern Brand Chocolate Chip Cookie Mix  that is gluten-free and made with high-quality ingredients like teff flour, flaxseed meal and coconut oil.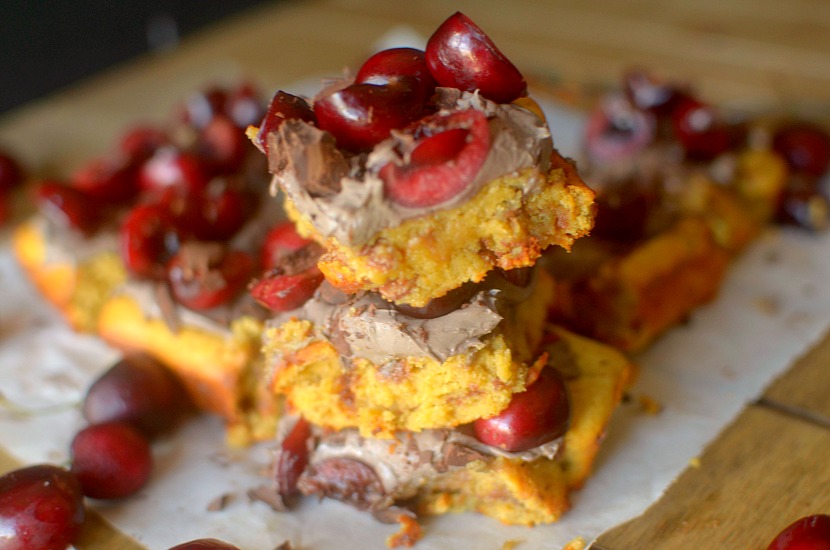 Cookies + Cherry and chocolate are a match made in heaven, which is why we added a chocolate frosting topped with cherries and Silver Fern Brand No Sugar Chocolate Flats! Talk about a perfect addition to a gooey cookie bar.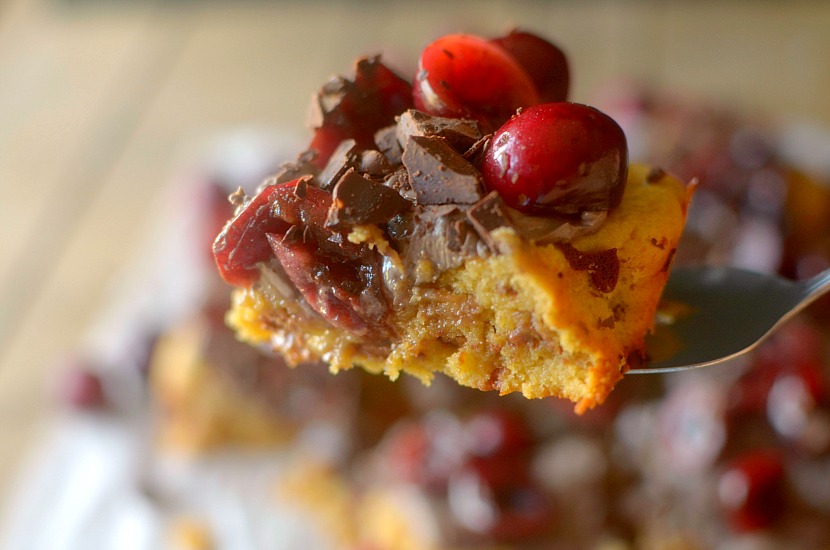 These ingredients for these cookie bars include:
Silver Fern Brand Chocolate Chip Cookie Mix
Coconut oil
Applesauce
Egg/flax egg
Coconut cream
Cocoa Powder
Maple syrup
Silver Fern Brand Chocolate Flats
Cherries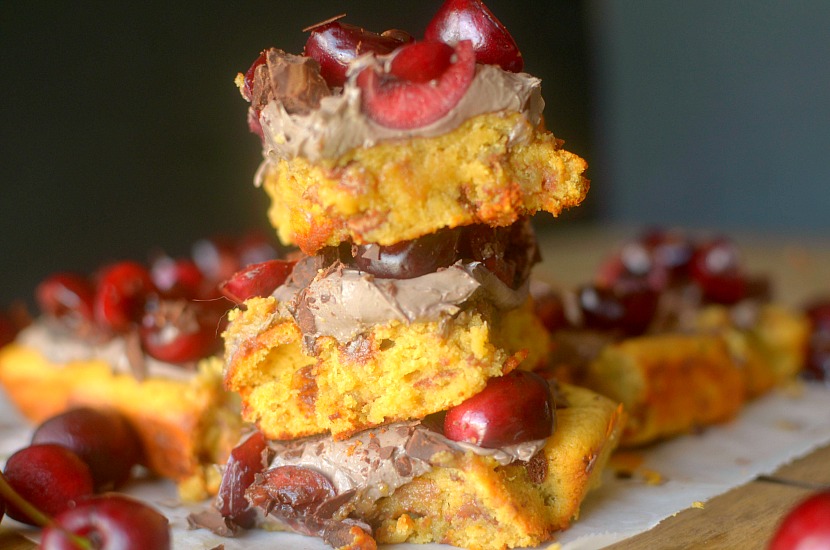 You and your family will go crazy over this decadent yet healthier dessert!
Cherry Garcia Cookie Bars
Ingredients
Cookie Base
1/4 cup coconut oil, melted
1/4 cup applesauce
2 eggs/flax eggs, beaten
Frosting
Cream from 1 can full-fat coconut milk, chilled for at least 2 hours or 1 cup greek yogurt
1-2 tbsp cocoa powder
2 tbsp maple syrup
Other
chopped
1 cup cherries, pitted and chopped
Instructions
Preheat oven to 350 and line an 8x8 or a 9x9 pan with parchment paper.
Add all cookie ingredients together and combine well, add to pan.
Bake for 15-20 mins, or until done and let cool.
Combine all frosting ingredients in a large bowl with a hand mixer until blended, spread on bars.
Add on cherries and chocolate and slice into 9 bars, enjoy!
http://athleticavocado.com/2017/07/08/gluten-free-cherry-garcia-cookie-bars/
Like This Recipe, Pin For Later!

You May Also Like These Recipes!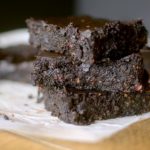 Gooey Flourless Avocado Brownies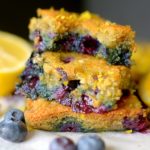 Flourless Lemon Blueberry Blondies 
---
 Questions of the day!
Do you prefer bars or cookies?
SaveSave