This Vegan Brownie Protein Ice Cream with Peanut Butter Cookie Crumbles is a healthy, delicious and refreshing post-workout snack or dessert that would never know is guilt-free! Also refined-sugar-free,  dairy-free, gluten-free and high protein!
I don't know what the weather is where you live, but it's been pretty darn hot and humid on the east coast.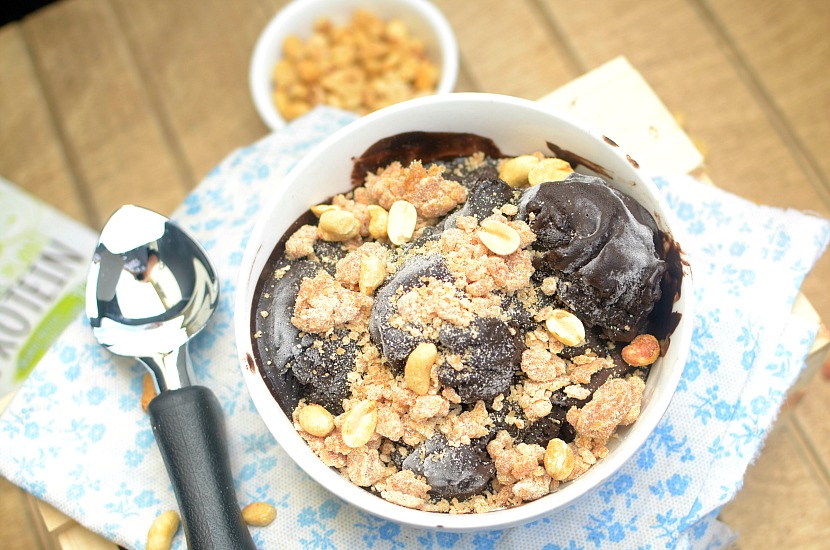 I literally come home from my morning workout soaked in sweat. Or maybe that's because I refuse to wear shorts when working out🤔 but we won't discuss that today. Anyways, the hot weathers got me wanting ALL the cold and refreshing things, such as refrigerated watermelon, smoothie bowls and specifically, ICE CREAM.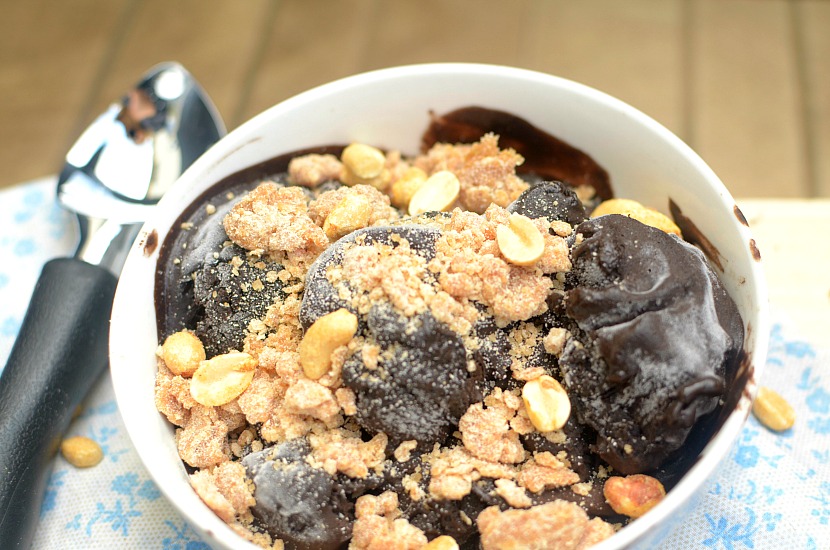 Now, I'm not a nutritionist, but I know that post workout fuel should probably not consist of a pint of sugar-laden, store-bought chocolate brownie blast ice cream……Not that I would ever eat that after a workout 😏. To make ice cream an acceptable PWO treat, I opted to make a healthier (but just as satisfying) ice cream that is the perfect nourishment for those muscles AKA GAINS  💪🏼. Now you're probably thinking, "how is that even possible?" Well, my friend, it is quite possible with the right ingredients!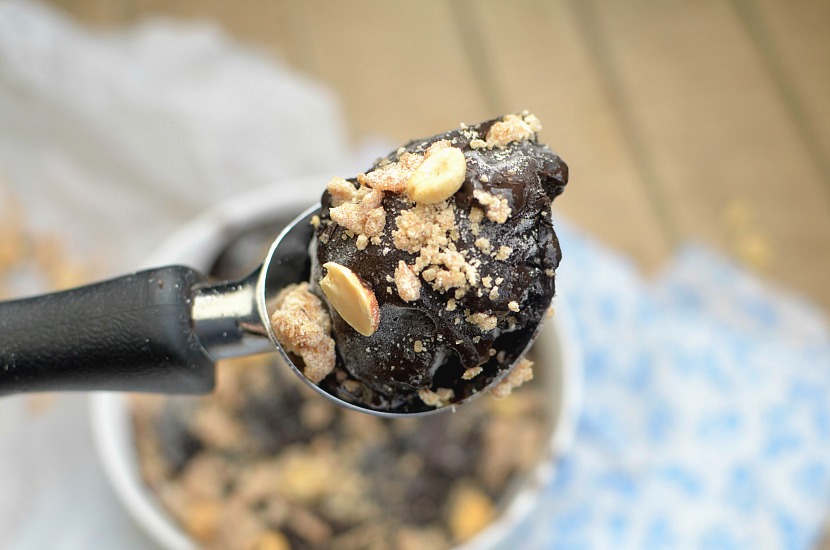 Now let's see what gives this protein ice cream the same rich and delicious taste as regular ice cream:
Frozen bananas for sweetness and texture
Dark cocoa powder for richness and chocolatley flavor
High quality chocolate protein powder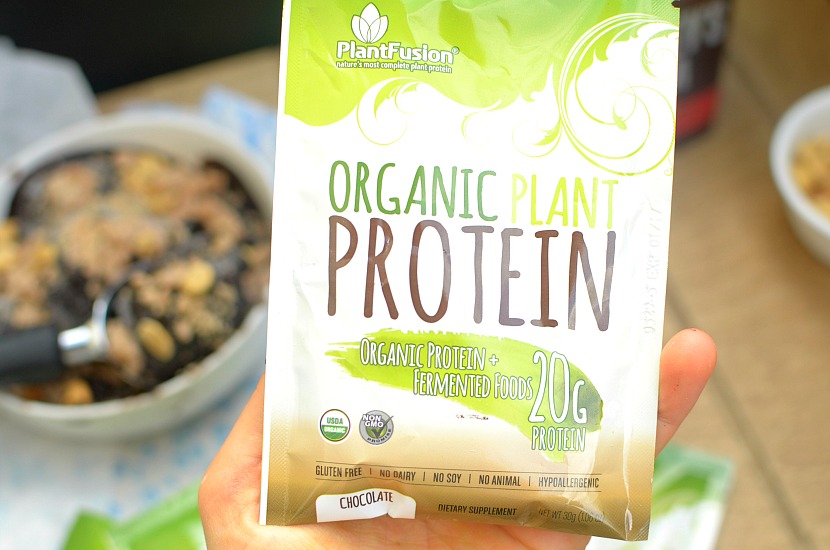 Now let's talk about that high quality protein powder that I used: PlantFusion organic plant protein. It's one of my favorite protein powders, not only for the delicious taste, but for the outstanding nutrition and ingredients. One serving packs in 20g of pure protein from organic ingredients, fermented foods and comes in flavors such as chocolate, vanilla, vanilla chai, and cookies n' creme. It also has greens in it so you're getting a serving of veggies in every shake, along with the fact that it does not include cheap filler ingredients like rice or soy proteins, it's high quality stuff! PlantFusion doesn't just give you protein, but more usable protein, via easy-to-absorb protein and digestive benefits of fermented foods.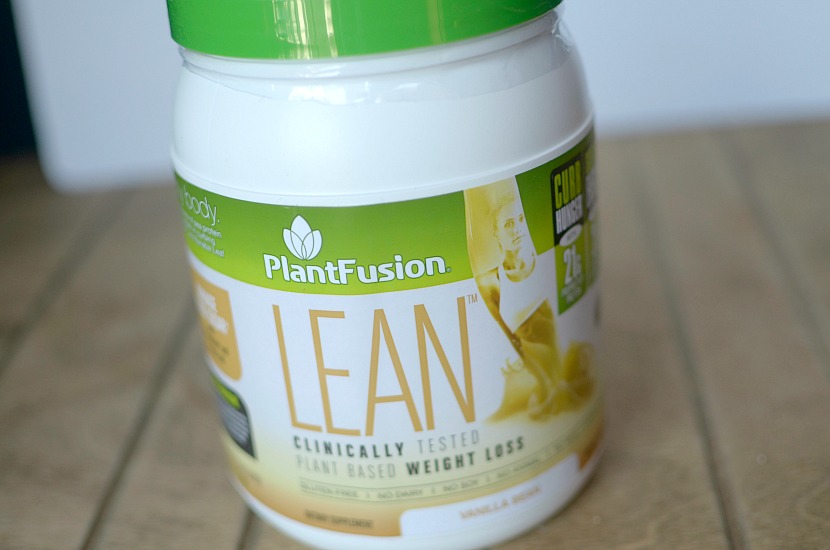 Each serving is completely gluten-free, dairy-free, soy-free, vegan and hypoallergenic, making it the perfect protein powder for people who have dietary restrictions and want the best-of-the-best quality. Also check out there other delicious protein products, such as Plant Fusion Lean, Complete Plant Protein, Complete Plant Protein Drink, and Phood Whole Food Meal Shake.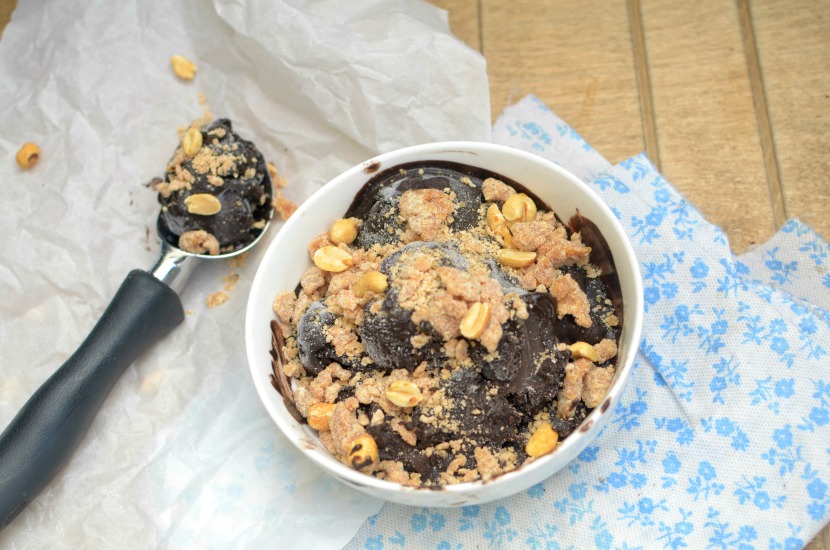 Now back to this insanely delicious Brownie Protein Ice Cream. Not only is it rich and chocolatey, but there is also a peanut butter cookie crumble that completes this PWO treat, and don't worry, it's also guilt-free and super easy-to-make! This recipe comes from Arman at The Big Man's World and his genius recipe for Healthy Cookie Dough Crumbles For One which make the most perfect topping for this ice cream.
If you workout, like ice cream, brownies and want to be healthier, this ice cream is for youuuuuu!
Brownie Peanut Butter Cookie Protein Ice Cream
Ingredients
2 frozen ripe bananas, partially thawed
1/2 cup almond milk
1 scoop chocolate protein powder
2-3 tbsp dark cocoa powder
Peanut Butter Cookie Crumbles
see link below for recipe!
Instructions
Blend together bananas, milk, protein powder and cocoa powder and place in a loaf pan freeze for about 3 hours, or until partially frozen and "scoopable"
Make topping (link below) and serve with ice cream
http://athleticavocado.com/2016/08/06/brownie-peanut-butter-cookie-protein-ice-cream/
Peanut Butter Cookie Crumbles Recipe HERE using peanut butter as nut butter
Like This Recipe? Pin For Later!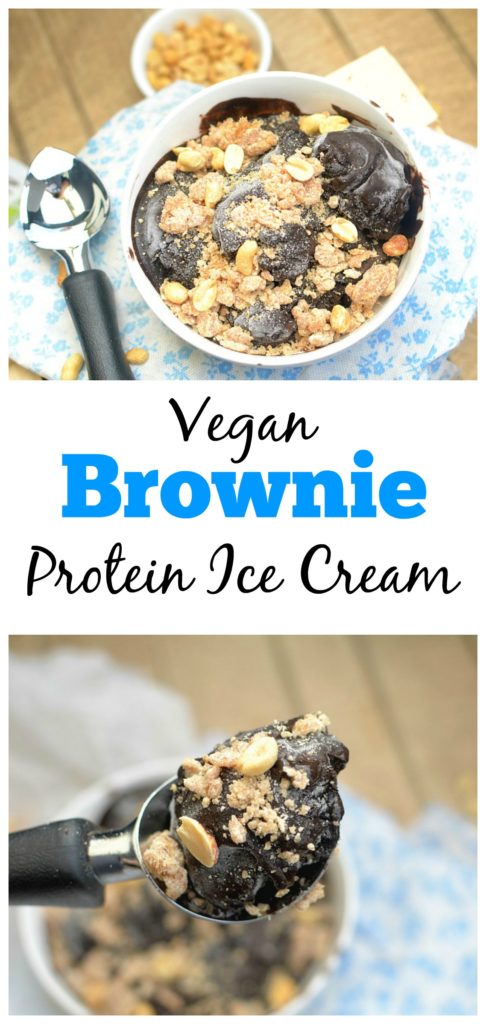 You May Also Like These Recipes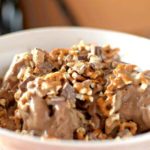 Chocolate Peanut Butter Pretzel Ice Cream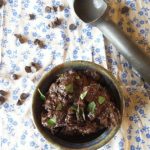 Don't know what flavor to try first? You can order multiple flavors of Plant Fusion sample packs for just $10 HERE! You can also enter to win 2 tubs of LEAN and a big prize pack HERE!
"Thanks to PlantFusion for kindly sponsoring this post. All opinions stated here are my own."
---
Questions of the day! 
What's your favorite kind of ice cream?
What's your favorite PWO snack?