Healthy Carrot Cake Tahini Bread is a fluffy and delicious breakfast,snack or dessert filled with carrots, raisins, nuts and topped with a tahini-maple glaze! It's also paleo, gluten-free and vegan!
I was talking with my Dad the other day and he asked me how to "get" on my blog!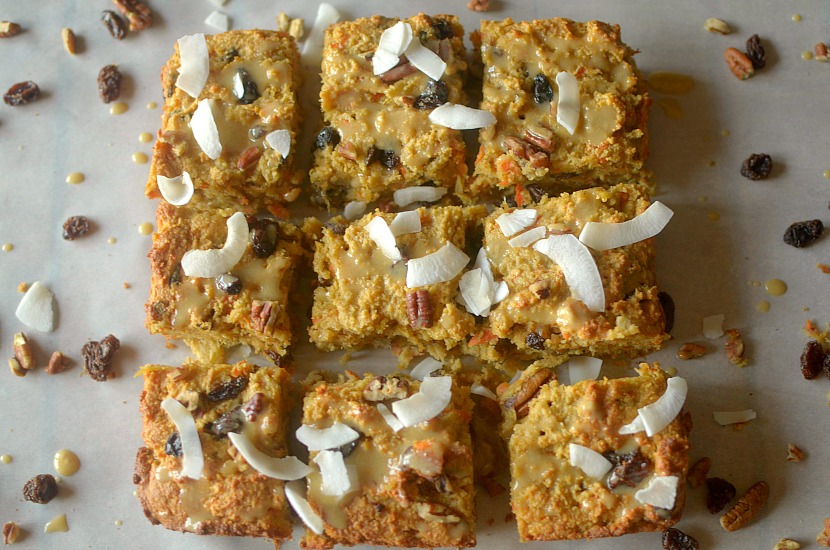 Then he preceded to tell me that he's only been on my blog a handful of times because he doesn't know how to "find it" on the internet!! Like what is this? Adults and computers….. I guess I will never understand :(. Maybe he doesn't really feel the need to look at all the recipes and pretty pictures of food because he gets the privilege of being the main guinea pig taste tester for Athletic Avocado and therefore doesn't need to make the recipes…Which brings me to this recipe, my Dad LOVED this recipe. I mean every recipe on here is "Michael-approved" but this one really made him going back for seconds fifths.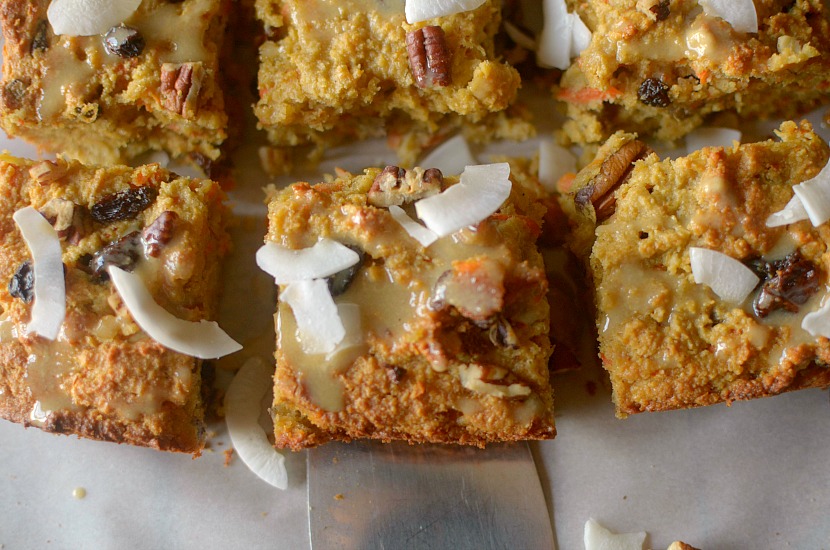 The inspiration for this Carrot Cake Tahini Bread came from a desire to make some type of bread for breakfast without bananas because sadly, we were out. Buttttttttt my Mom did just buy a ten pound bag of carrots (no joke). So, I made carrot cake acceptable and healthy enough for breakfast!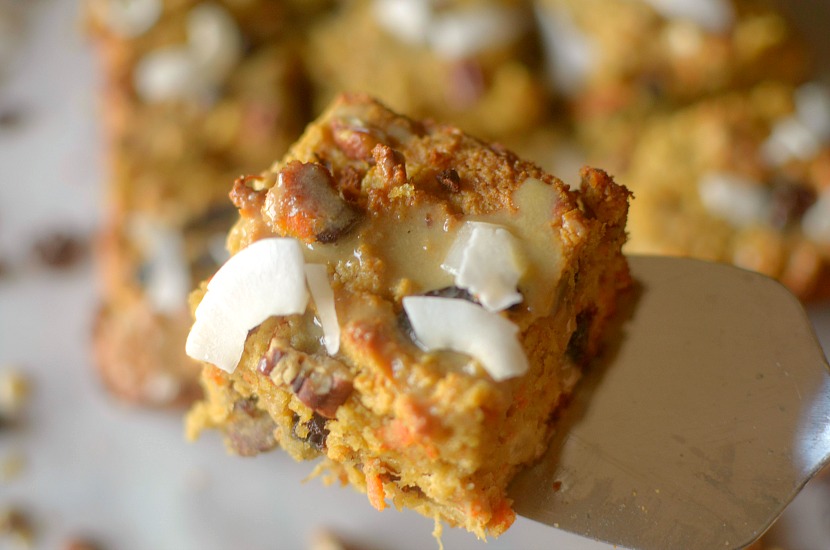 This recipe is adapted from my Cherry Garcia Banana Bread and is oh so fluffayyyyy, moist and delicious all in one! It's so easy to make, even your dog can make it. Okay maybe not your pup, but someone who has never really been in the kitchen ever can breeze through this recipe.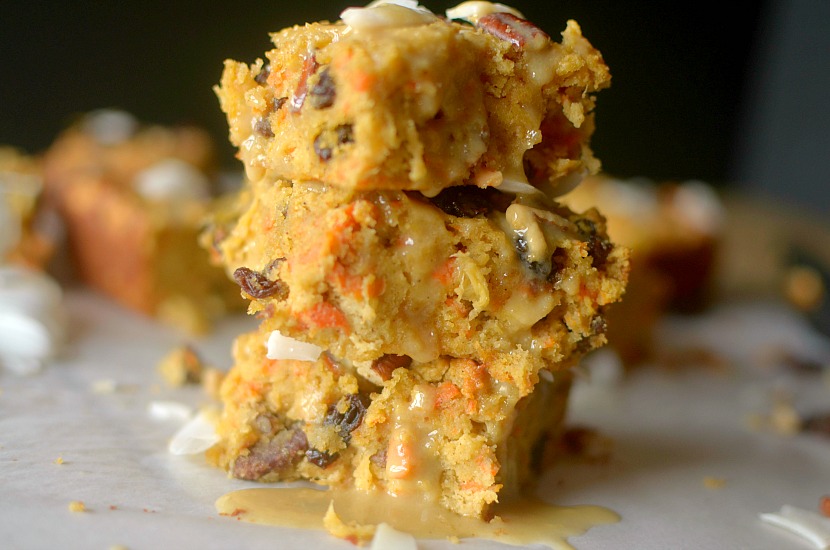 This bread is a hearty and delicious breakfast or snack made from whole ingredients like:
Almond flour
Baking soda
Spices
Tahini
Pineapple
Egg/Flax egg
Maple syrup
Carrots
Raisins
Nuts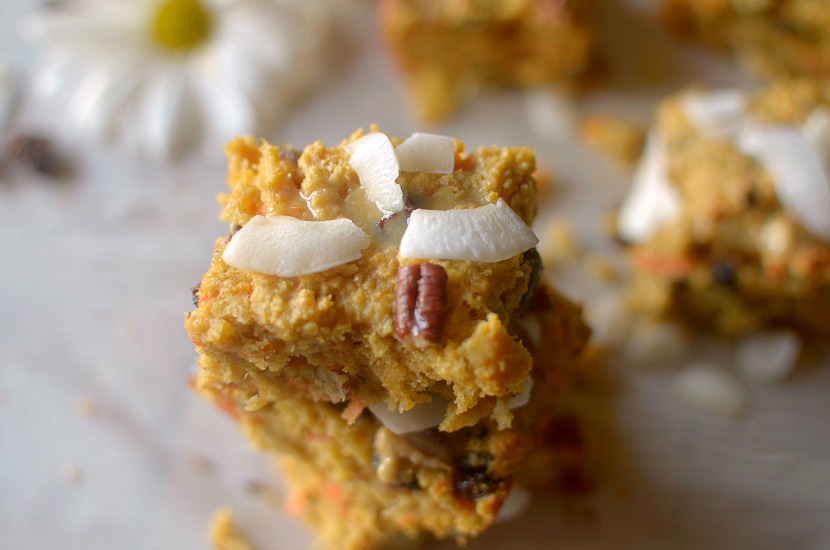 Paleo Carrot Cake Tahini Bread
This carrot cake tahini bread is basically carrot cake in breakfast form! It's a delicious and hearty breakfast filled with fresh carrot, pineapple raisins, nuts and coconut flakes! So naturally sweet and hearty, you would NEVER know that it's good for you too! Also vegan, paleo, gluten-free. dairy-free and grain-free!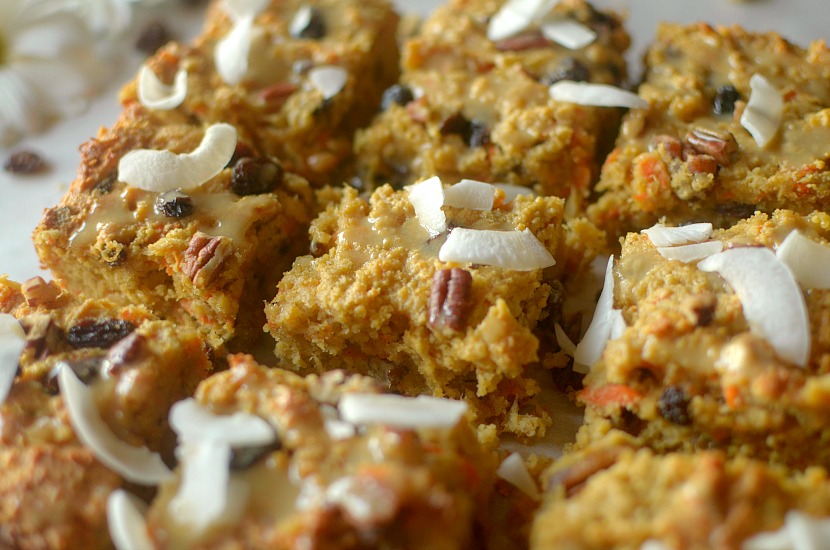 Carrot Cake Tahini Bread (Paleo w/Vegan option!)
Ingredients
1 cup almond flour
1/2 tsp baking soda
1/8 tsp nutmeg
1/8 tsp ginger
1/2 tsp cinnamon
pinch of salt
1/2 cup tahini
1/2 cup pureed pineapple or applesauce
1 egg/flax egg
2-4 tbsp maple syrup
1/2 cup grated carrot
1/3 cup raisins
1/4 cup chopped pecans or nut of choice
TOPPING (optional)
1 tbsp coconut oil
2 tbsp tahini
1-2 tbsp maple syrup
Instructions
Preheat oven to 350 degrees and coat a 9x9 pan with cooking spray
In a large bowl, add together flour, baking soda, spices and salt
In a small bowl mix together pineapple puree/applesauce, tahini, egg and maple syrup
Add wet ingredients to dry and mix until combined
Add in carrot, raisins and nuts and place batter in pan
Bake for 25-30 minutes or until done
Let cool and slice into bars
For Topping microwave coconut oil until melted and stir in tahini and maple syrup and drizzle over bars and sprinkle with coconut
http://athleticavocado.com/2017/03/01/carrot-cake-tahini-bread-paleo-wvegan-option/
Like This Recipe? Pin For Later!

You May Also Like These Recipes!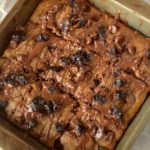 Paleo Cherry Garcia Banana Bread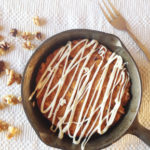 ---
 Questions of the day!
What's your favorite kind of quick bread?