I don't know about you all, but holidays mean family time.  I love gatherings with my big, beautiful italian family and creating amazing memories that I remember for a lifetime!  Food, desserts in particular is always the center of our family functions because we are italians and italians love to eat!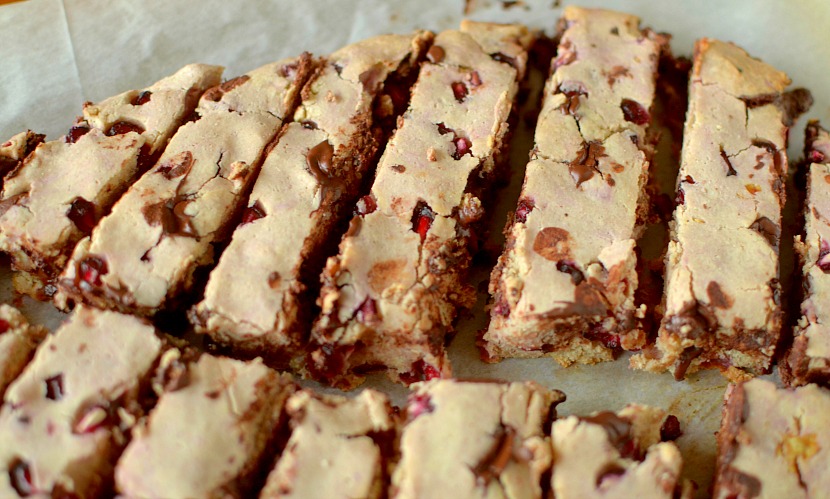 The most popular dessert is ALWAYS Grandmom's biscotti because grand mom is a specialty cookie artist.  NOTHING beats Grandmom's cookies, I repeat nothing!  She's got 85 years of biscotti making under her belt and she's still going strong at 90!  Even if I follow her exact recipe, they still don't turn out as good as hers does because she's got the magic touch!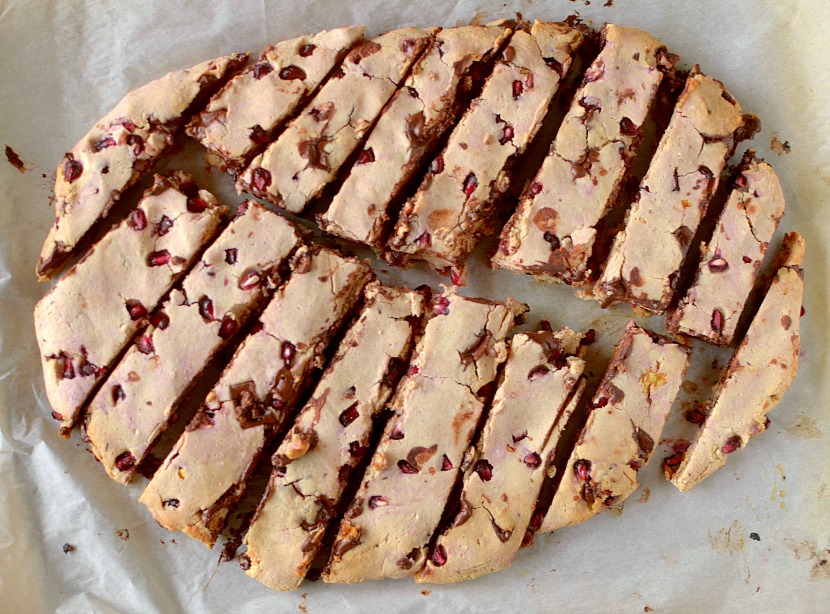 Now I know I'll never ever be able to compete with Grandmom's biscotti, but I wanted to make my own healthy version that could still wow a crowd.  When I saw the Recipe Redux contest with siggi's yogurt, I knew this was my calling to make the popular italian holiday cookie.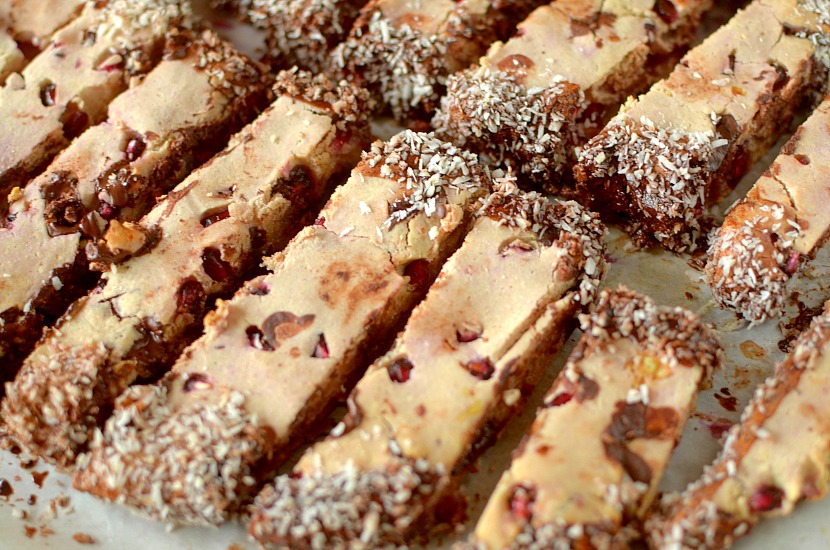 Siggi's Yogurt is an icelandic style yogurt that includes simple yet delicious ingredients with not a lot of sugar.  And another awesome aspect of siggi's is that each flavor contains more protein than it does sugar!  Not all of national yogurt brands can say that!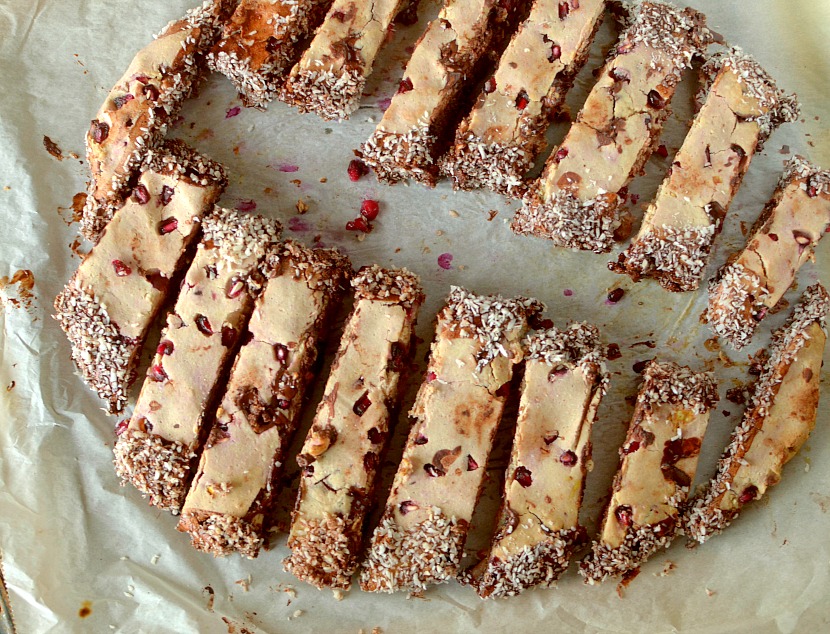 I combined siggi's amazing quality coconut 2% yogurt with other simp ingredients to create these healthy but decadent Grain-free Pomegranate Dark Chocolate Biscotti!  Seriously, these italian holiday cookies are bursting with flavor and will be perfect on your holiday table!
Grain-free Pomegranate and Dark Chocolate Chunk Biscotti
Ingredients
2 cups Ottos Cassava Flour
1/2 tsp/ baking soda
1/2 tsp. cinnamon
2 eggs, beaten (use 2 flax eggs for a vegan option)
1/4 cup coconut oil, melted
1/4 cup pure maple syrup
1 5.3 container Siggi's 2% coconut yogurt*
1/2 cup coconut milk
seed from one pomegranate
1/2 cup dark chocolate chunks
CHOCOLATE COATING:
3 Tbsp. coconut oil, melted
3 Tbsp. cocoa powder
1 Tbsp. maple syrup
2 Tbsp. shredded coconut
Instructions
Preheat oven to 350 degrees.
In a large bowl, combine flour, baking soda and cinnamon.
Add in remaining ingredients excluding pomegranates and chocolate and mix to a well-formed dough.
Carefully fold in pomegranate and chocolate chunks using your hands.
Place parchment paper on a cooking sheet and add on dough.
Shape dough into a flat log and bake for 20 minutes.
Take out of oven and slice diagonally in 1 inch thick strips. Bake for 15 more minutes.
Combine ingredients for chocolate coating and dip ends of biscotti in. Sprinkle coconut on top.
Enjoy!
*for strictly paleo or vegan, sub coconut yogurt or 1/2 cup coconut cream for siggis dairy yogurt
Adapted from Every Last Bite
http://athleticavocado.com/2015/11/09/grain-free-pomegranate-dark-chocolate-biscotti-paleo-vegan-option/
By posting this recipe I am entering a recipe contest sponsored by siggi's yogurt and am eligible to win prizes associated with the contest. I was not compensated for my time."
[Tweet "An italian holiday is never complete without Biscotti! Try these #grainfree Pomegranate and Dark Chocolate Chunk Biscotti made with @siggisdairy !"]
Linking up with Tina muir and Confessions of a Mother Runner for Meatless Monday and Laura for Strange but Good!
Whats your favorite type of cookie?