Do you love jerk chicken? Than be prepared to love these jerk seasoned grilled vegetables! They are so easy to make with a simple homemade jerk sauce that is paleo, vegan and whole30 friendly!
Okay ever since we created these crispy grilled brussels sprouts, we are low-key obsessed with grilling everythangggg.
Grilling food is just so much easier, faster and tastier than cooking in an oven. You get a certain delicious taste that you can't get anywhere else, you agree? You know whats better than grilled veggies!? Grilled veggies marinated in a jerk sauce, they are pretty dang awesome. Now jerk sauce is typically used on chicken, but why not use it on veggies?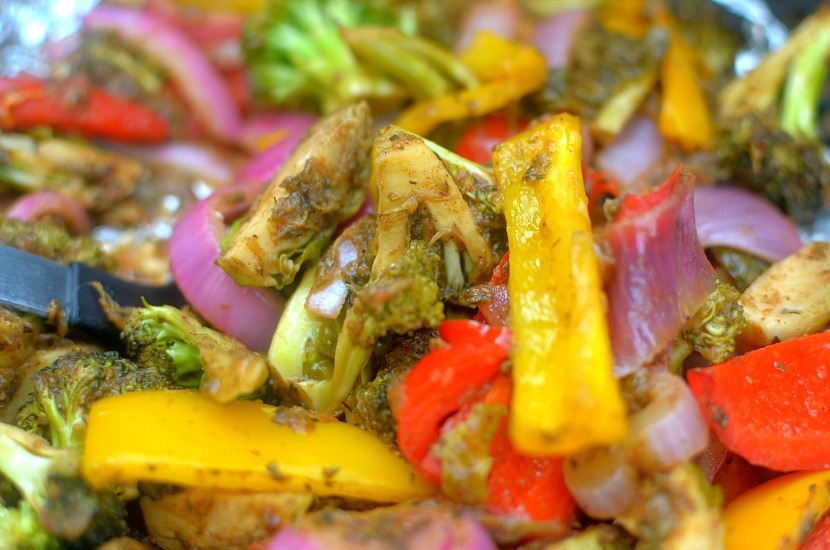 We both became fans of jerk sauce when our co-worker made use a homemade jar of his own jerk sauce, and we became obsessed. If you've never tried jerk sauce before, it's a slightly sweet Jamaican sauce typically made of lots of spices such as cinnamon, nutmeg, cloves and allspice and then mixed with lime juice, ACV and olive oil. It might sound strange, but if you've tried it, you know how amazing it is.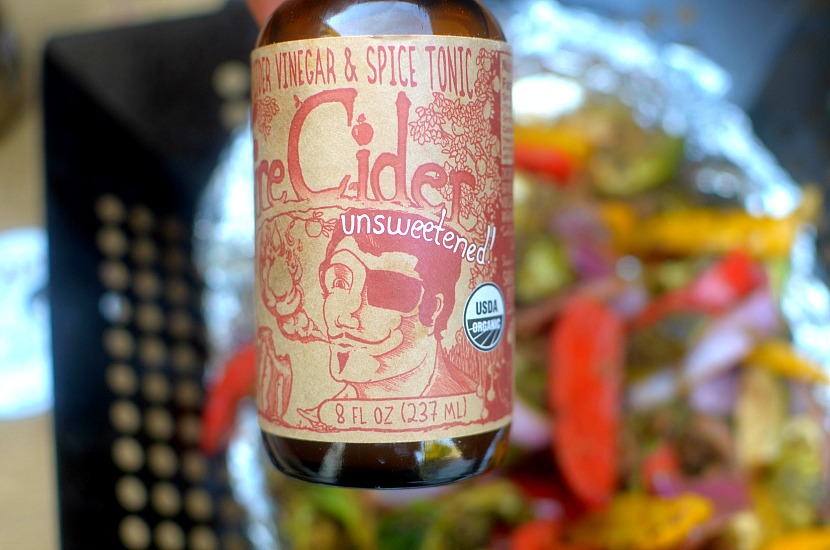 What gives these jerk seasoned veggies an extra boost of flavor is Fire Cider Apple Vinegar and Spice Tonic. This tonic consists of organic raw apple cider vinegar, veggies, fruits, roots and spices, that can be added to sauces, juices, drinks and teas. It's a great way to get the amazing healing benefits of ACV in a tasty and creative way, which is why we love adding it to our jerk seasoned veggies!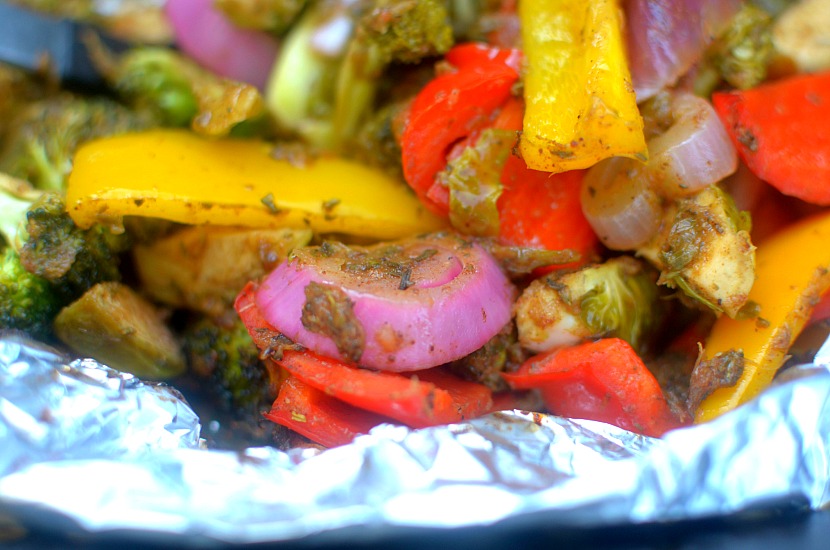 These veggies are flavor packed from the jerk sauce and the grilling! You will love these! Don't be intimidated for making your own jerk sauce, it's incredibly easy and even more defocus! Plus this recipe is vegan, paleo and whole30 friendly!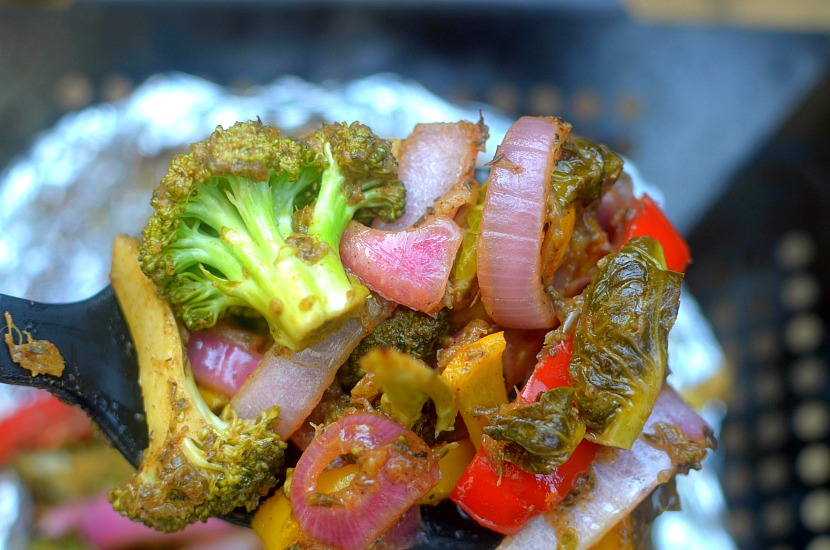 Jerk Seasoned Grilled Vegetables (Paleo, Vegan + Whole30!)
Ingredients
Jerk Sauce
1 cup of chopped pineapple
3 tbsp chopped scallions
3 tbsp coconut aminos
2 tbsp olive oil
1/4 cup Fire Cider Unsweetened Apple Cider Vinegar Tonic
1 tbsp lime juice
1 tbsp thyme
1 tsp ginger
1 tsp cinnamon
1 tsp nutmeg
1/2 tsp ground cloves
1/2 tsp pepper
1/2 tsp allspice
Other
4-5 cups chopped vegetables (I used broccoli, peppers, red onion, and brussels sprouts)
Instructions
For Jerk Sauce: Combine all ingredients in a food processor and combine until smooth
Add sauce to vegetables and let marinate for atleast 2 hours before grilling.
Get 2 sheets of foil and add one sheet on top of the other, firmly curl up the sides so it resembles a bowl and add vegetables.
Place on grill and cover.
Cook for about 15 minutes, checking every 5 minutes to stir.
http://athleticavocado.com/2017/06/21/jerk-seasoned-grilled-vegetables-paleo-vegan-whole30/
Like This Recipe? Pin For Later!

 You May Also Like These Recipes!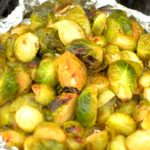 Grilled Chili-Lime Brussels Sprouts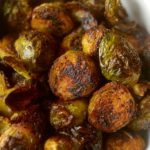 ---
 Question of the day!
What's your favorite food to grill?
SaveSave
SaveSave
SaveSave
SaveSave
SaveSaveSaveSave
SaveSave
SaveSave