Triple Chocolate Protein Banana Bread is thick, rich and chocolatey you would never guess it's made with wholesome ingredients! Paleo, and gluten-free!
Would I be an Athletic Avocado without posting some sort of banana bread recipe every month? Heck nah.  There are usually a few different recipes in between, butttt I always tend to revert back to making banana bread.  It's my comfort zone  recipe 😛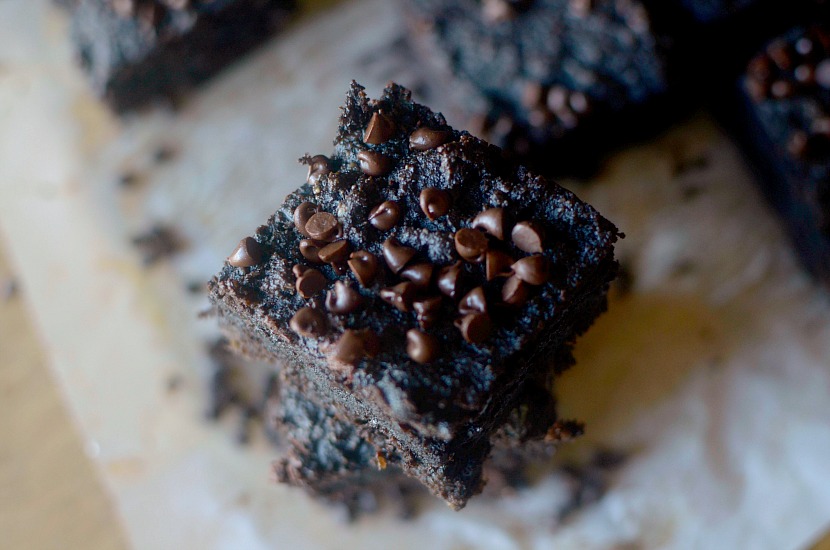 But today I'm taking banana bread to a whole other awesome level!  Not only is this banana bread super tasty (like when is banana bread not), but it's also full of muscle building protein! Woohooooooo.  Thanks to my fave paleo protein powder!  The thing I love about Rootz protein superfood is that it doesn't taste like protein powder, it tastes like powdered chocolate banana bread.  If you didn't think that was ever possible, try it and get back to me.  This stuff is amazinggggg.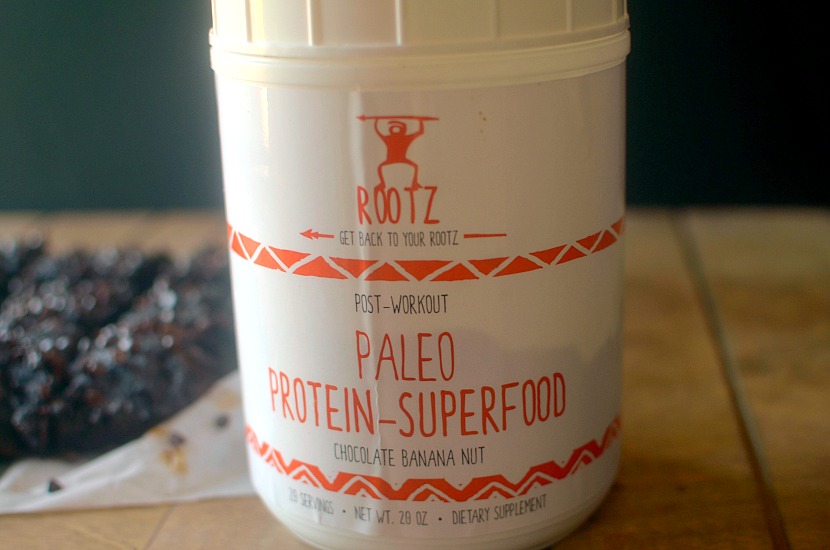 And if you thought double the chocolate was double the fun, how about triple the chocolate?  Even more fun.  That's right, this banana bread has three kinds of chocolate here, making it extra rich and fudgey.  If you hate chocolate, this recipe is NOT for you.  If you hate chocolate, you should probably get help.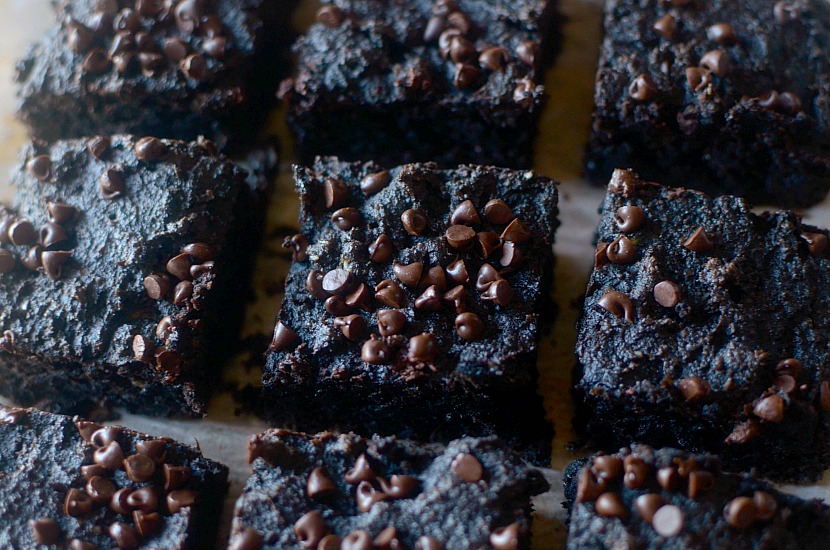 Use the coupon code "athleticavocado" to receive 10% off on your Rootz Nutrition order!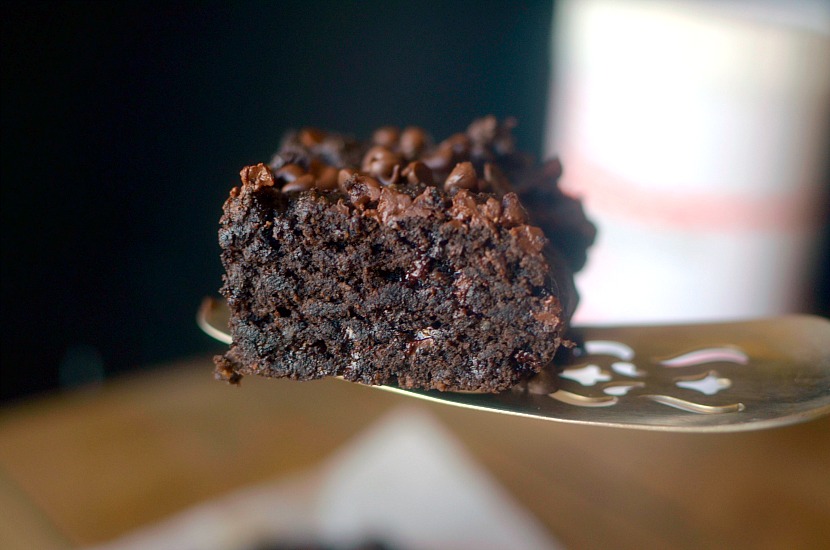 Okay I get the vibe that I should probably stop rambling and starting getting to the recipe!  Here is what y'all need:
Rootz chocolate banana nut protein superfood
almond flour
bananas
almond butter
dark cocoa powder
egg/flax egg
maple syrup
baking soda

Triple Chocolate Protein Banana Bread  
This banana bread is so thick , dense, doughy, fudgy and chocolatey, you won't be able to stop at one slice!    Made with Rootz Nutrition's Chocolate Banana Nut Superfood for the perfect post-workout treat!
Triple Chocolate Protein Banana Bread (Paleo, Gluten-Free + Vegan Options!)
Ingredients
Instructions
Preheat oven to 350 degrees and coat an 8x8 or loaf pan with cooking spray/ wax paper
In a large bowl, add together almond flour, protein powder, cocoa powder and baking soda.
In a small bowl mix together bananas, nut butter, egg and maple syrup
Add wet ingredients to dry and mix until combined
Mix in chocolate chips and add batter to pan, top with more chocolate chips, if desired
Bake for 20-25 minutes or until done
Let cool before slicing into 9 bars
http://athleticavocado.com/2017/07/16/triple-chocolate-protein-banana-bread-paleo-gluten-free-vegan-options/
Like This Recipe? Pin For Later!
 
You May Also Like These Recipes!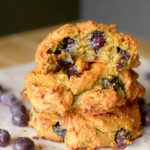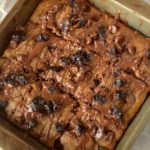 ---
 Question of the day!
Have you ever baked with protein powder?
SaveSave
SaveSave
SaveSave
SaveSave
SaveSave