Sweet Potato Blueberry flourless muffins are a healthy and delicious breakfast or snack made with 5 ingredients! Paleo, vegan and gluten-free!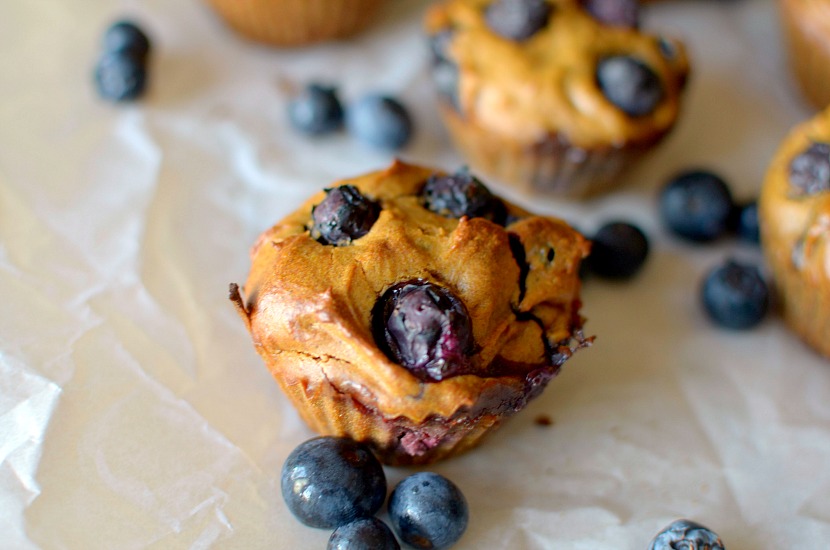 I realized that I literally never make muffins.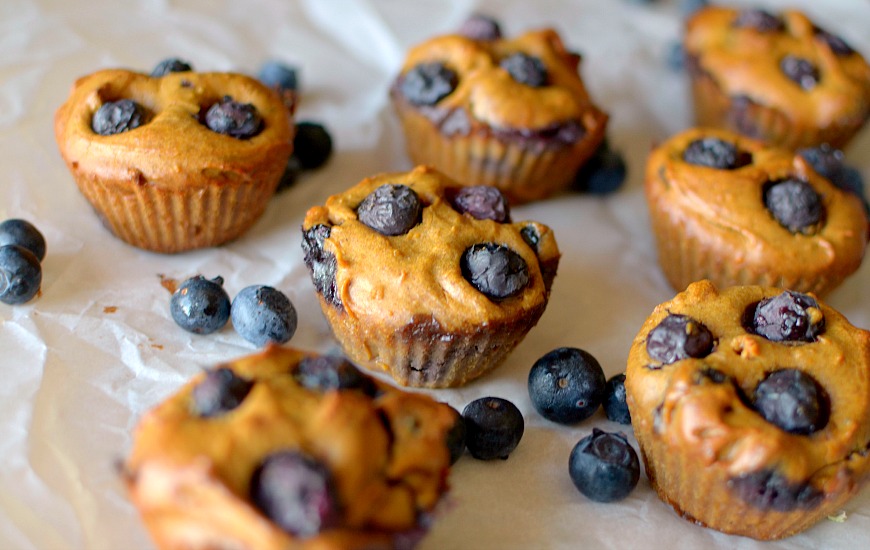 When I bake, 90% of the time its in bar form just because the texture. But don't get me wrong, I lurveee a good muffin! I love them as a snack topped with all the nut butter or crumbled in a yogurt bowl. That being said, today's muffins are oh so good and stupidly simple!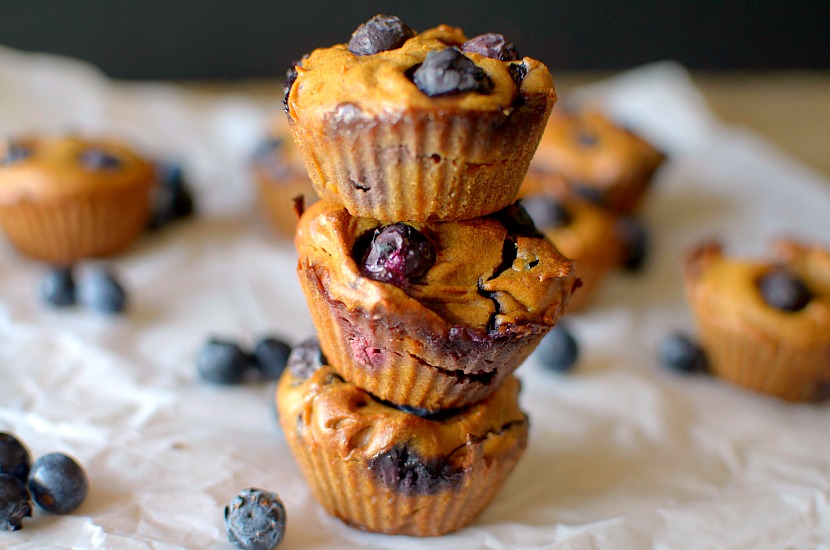 Have you ever made a flourless muffin? If you haven't, they are like magic! I tend to make lots of flourless bars but never muffins but I'm super glad I made these babies. I adapted the recipe from My Whole Food Life's Chocolate Banana Flourless Muffins and they turned out amazing! These muffins are are so easy and are made from: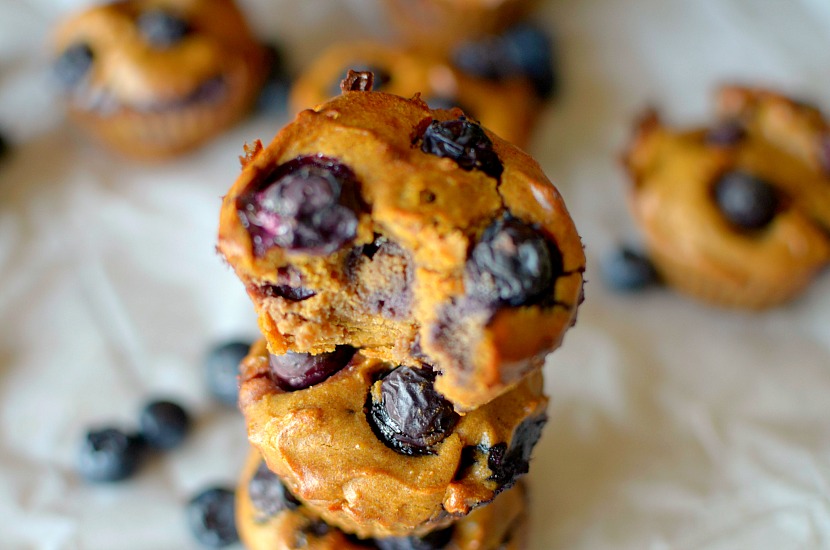 Almond butter
Sweet potatoes
Protein powder
Maple syrup
Blueberries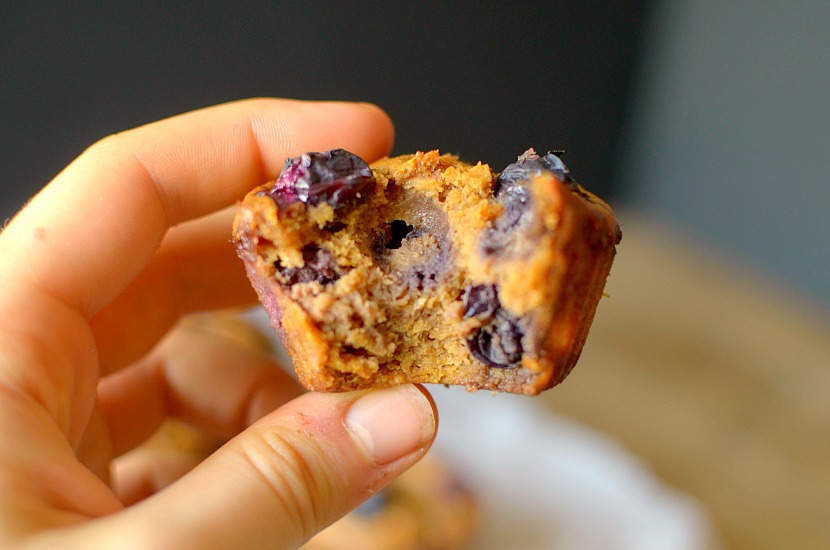 That's it! Only 5 real food ingredients needed to make these delightful Sweet Potato Blueberry Muffins! They are so delicious, packed with protein and healthy fats, and are the perfect on-the-go breakfast or snack. Also paleo, vegan and gluten-free! You and your family will love these 🙂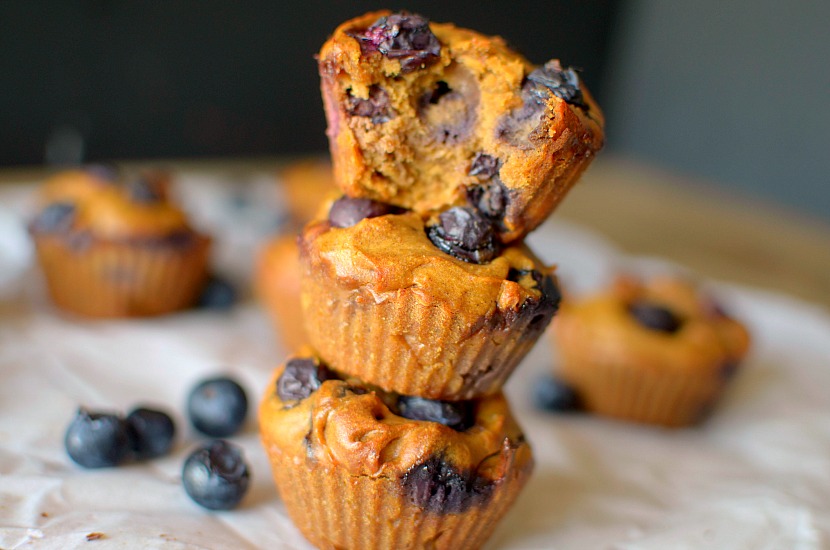 Sweet Potato Blueberry Muffins
Ingredients
1 cup almond butter
2 small sweet potatoes, cooked with skins removed
1 scoop vanilla protein powder
2 tbsp maple syrup
blueberries
Instructions
Preheat oven to 350 and line a muffin pan with silicon baking cups.
Puree sweet potatoes in food processor.
Add in almond butter and combine.
Add in protein powder and maple syrup, combine.
Add batter to a bowl and mix in blueberries.
Divide batter among 9 baking cups and bake for 20-25 minutes, or until done.
http://athleticavocado.com/2017/08/25/sweet-potato-blueberry-flourless-muffins-paleo-vegan-gluten-free/
Like This Recipe? Pin For Later!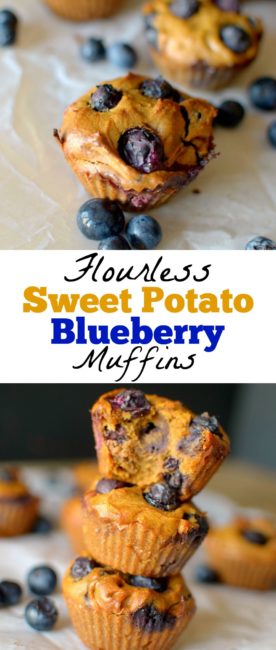 You May Also Like These Recipes!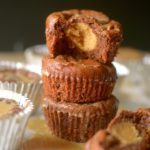 Low-Carb Buckeye Brownie Banana Muffins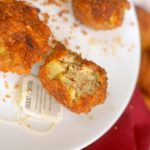 ---
 Questions of the day!
What's your favorite muffin recipe!?
SaveSave
SaveSave
SaveSaveSaveSave