No-churn Cookies n' Cream Ice Cream is so creamy and delicious you would never know its naturally sweetened with medjool dates, paleo, vegan and gluten-free!
Its finallllyyyy starting to feel like summer and you know what that means….. ICE CREAM!
Every time I hear that jolly jingle from the ice cream truck I immediately feel a sense of happiness. My ice cream of choice has to be one with chunks. That's the only way to go in my book, all the chunks puhleaseeeee. Don't get me wrong, I like plain vanilla bean but there is just something magical about the creaminess of the ice cream mixed with a different texture of some sort. I don't discriminate but my top 3 picks have to be cookie dough, mint chocolate chip and cookies n' cream.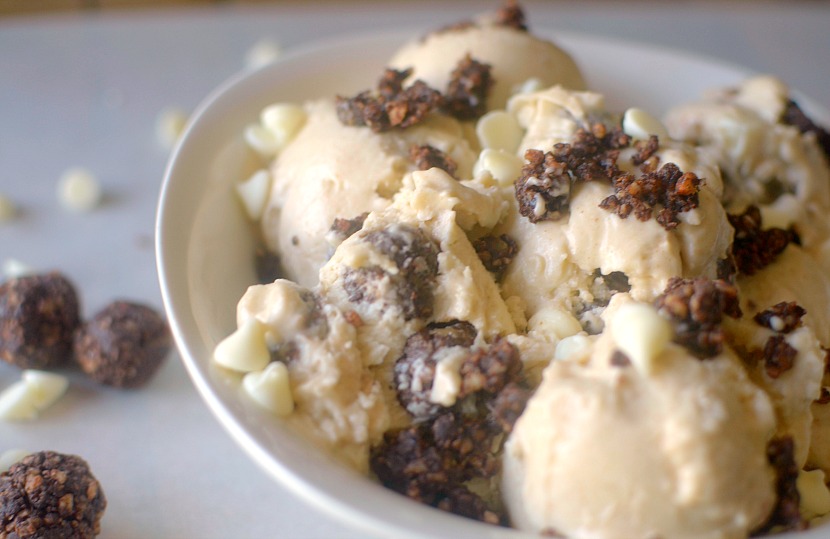 So being the recipe creator I am, I just had to recreate my own version of cookies n' cream ice cream made with real and whole ingredients that's a piece of (ice cream) cake to make! When most people create ice cream recipes these days, they usually use bananas for natural sweetness, and yes, I do like banana ice cream but sometimes I want ice cream that doesn't have a banana-y taste to it, yah feel me? So that's why I used medjool dates to naturally sweeten this ice cream.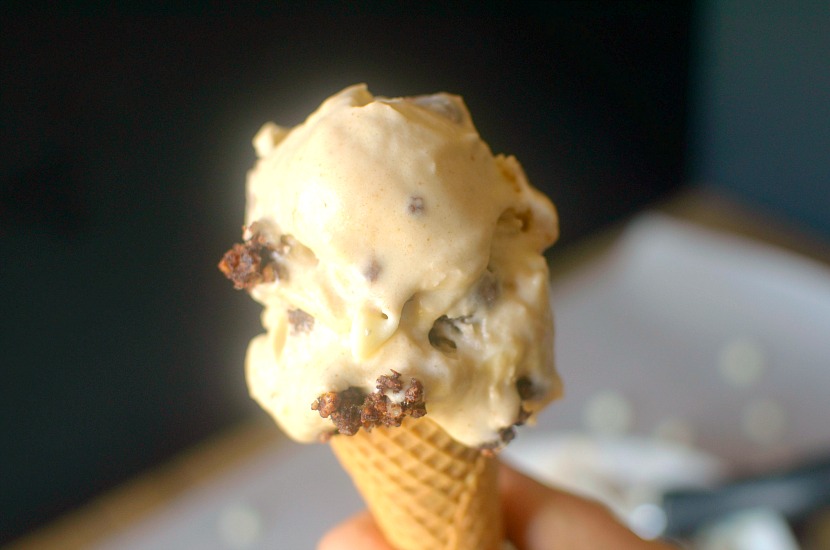 Medjool dates are so underrated these days! They are an all natural energy boost, contain 50% more potassium then a banana and are low-glycemic making them the perfect all-natural sweetener. I don't just use any dates either, I use Natural Delights Organic Medjool Dates for the best tasting and highest quality dates the are grown without pesticides or additives.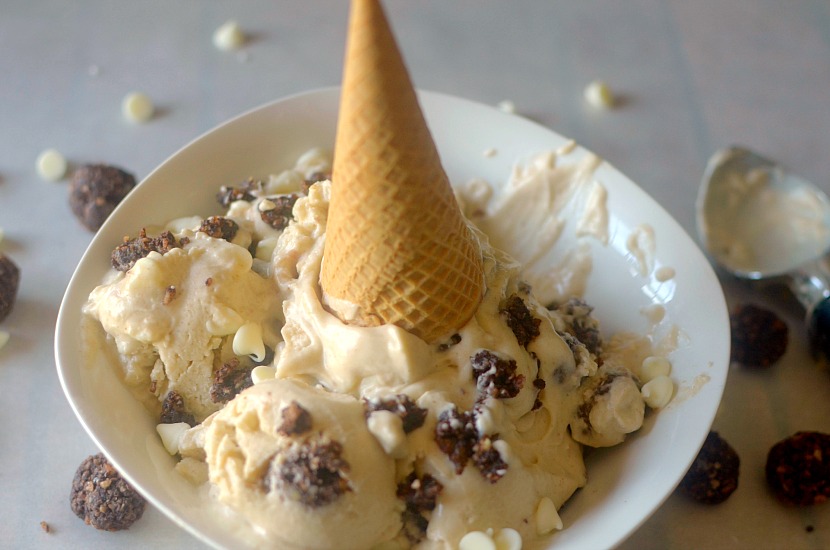 Now let's talk about this ice cream. Man, its super creamyyyyy that you would never believe its made without milk or cream! The creaminess comes from the full-fat coconut milk which gives it the most unreal texture. This ice cream is good on it's own but homemade raw cookie crumbles take it to the next level to achieve the "oreo-like" perfection. This ice cream is also so darn easy to make and does not require an ice cream maker!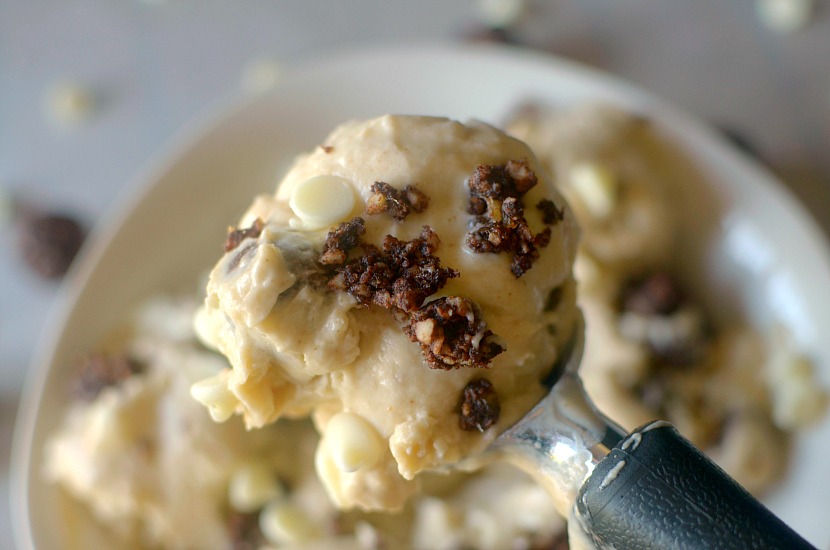 Ingredients for this easy peasy and delishhhh ice cream are:
Full-fat coconut milk
Natural Delights Medjool Dates (for ice cream and cookies)
Almonds
unsweetened coconut
Cocao powder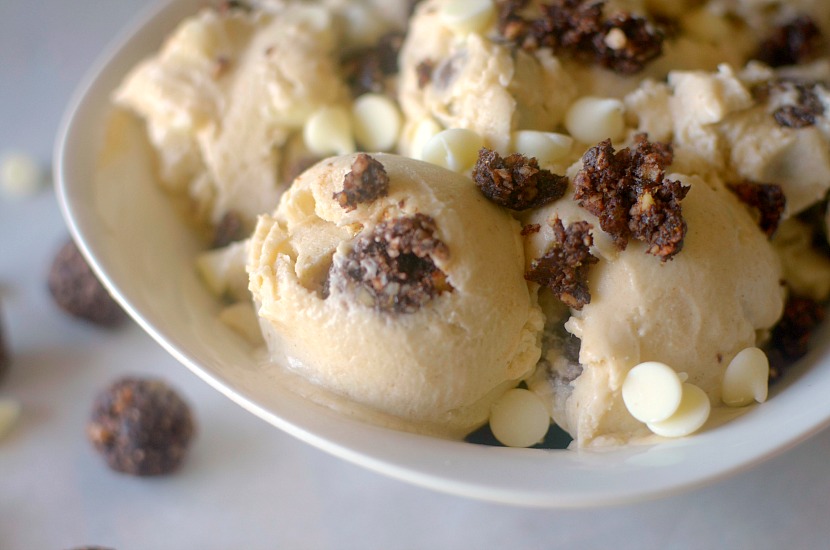 This Cookies n' Cream Ice Cream is so creamy and delicious that you would never guess its completely dairy-free, refined-sugar free, vegan and paleo friendly! It's super easy to make and does not require an ice cream maker. This is the most perfect refreshing and wholesome summer treat.
Cookies n' Cream Ice Cream (Paleo + Vegan!)
Ingredients
Cookies
3/4 cup almonds
2 tbsp unsweetened coconut flakes
6 datespitted and soaked for 10 minutes
2-3 tbsp cocao powder
Ice Cream
2 cans full-fat coconut milk
6 dates, pitted
Other
White chocolate chips
Instructions
For Cookies: Combine almonds and coconut in food processor until crumbly. Add in dates and cocao powder. Roll into small balls and refrigerate for at least an hour
For Ice Cream: combine coconut milk and dates in a blender and combine until smooth. Pour in a glass baking dish or loaf pan and mix in cookies and white chocolate chips. Freeze for at least 3-4 hours, take out of freezer and let softened for 15-20 minutes before serving.
http://athleticavocado.com/2017/06/15/cookies-n-cream-ice-cream-paleo-vegan/
Like This Recipe? Pin For Later!

You May Also Like These Recipes!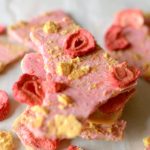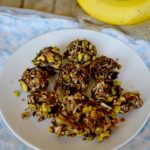 Frozen Peanut Butter Banana Bonbons
---
Questions of the day!
What's your favorite ice cream flavor?
SaveSave
SaveSave
SaveSave
SaveSaveSaveSave
SaveSave
SaveSave
SaveSave
SaveSave
SaveSave