Be prepared to become addicted to these Chili Lime Grilled Brussels Sprouts! So flavorful and drool-worthy, you'll want them on repeat! Also whole30, vegan + paleo friendly. #cookwithpurpose #grillthegoodness
You guys know how we both have an obsession with brussels sprouts….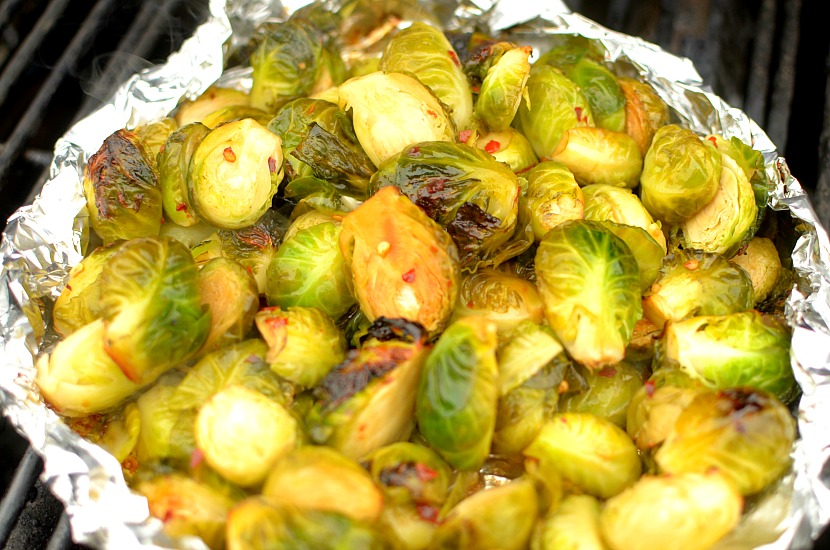 Well that obsession has only grown since we discovered it was possible to GRILL THEM! And oh my goodness, do we have an awesome recipe to share with you guys today!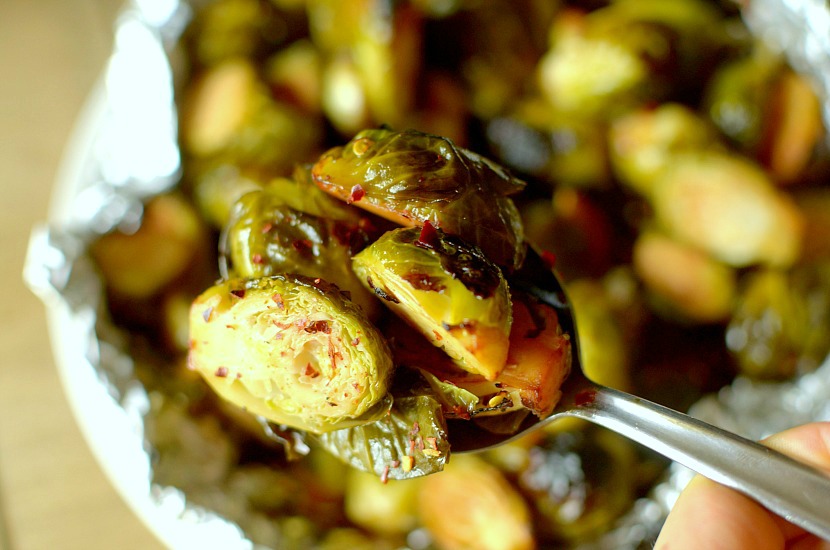 Food is better grilled, period. Grilled food reminds me of summer which makes me happy so therefore grilled food is theeeeeee best! I was on Pinterest the other day and scrolling along when I found a "how-to" recipe for grilled brussels sprouts= Mind Blown. I had to make them, but my own version of course.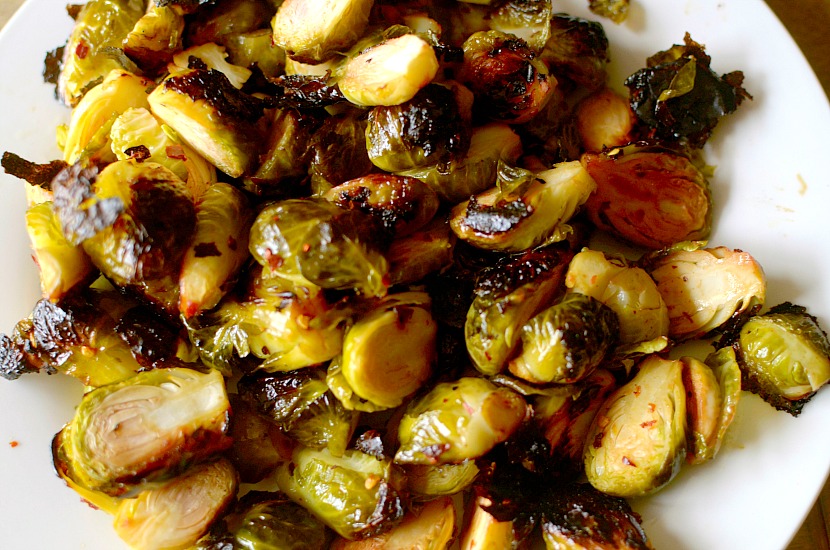 We've already made 3 different versions of brussels sprouts consisting of pesto, BBQ and honey mustard, all of which are roasted in the oven. Don't get me wrong, I love roasting brussels sprouts, but grilling takes them to a whole new level because 1, they are an easier clean up and 2, they cook faster. Now who doesn't want their brussels sprouts cooked in less time so you can eat them sooner!? Plus they get more crispayyyyy 😏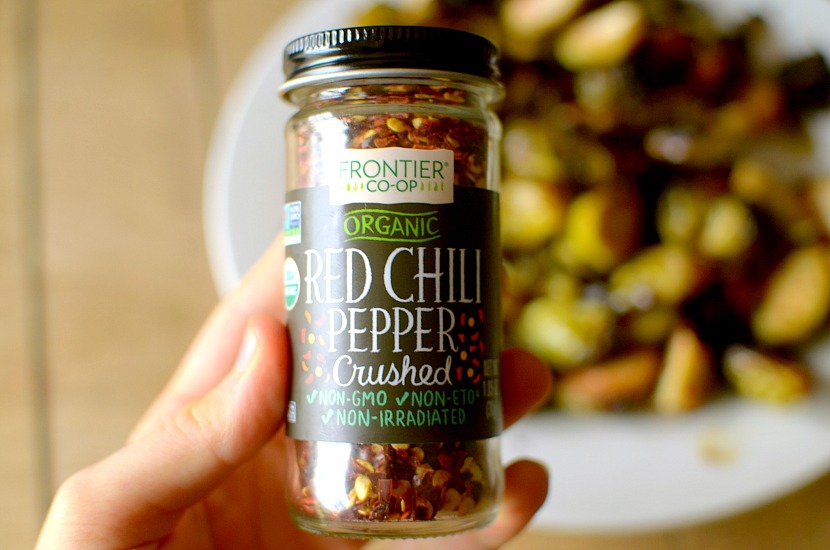 These brussels have got so much flavor, thanks to the chili-lime sauce and Frontier Co-Op Red Crushed Organic Chili Pepper. Frontier Co-Op is an amazing company that is committed to providing tasty pure seasonings and promote healthy comminuted and a healthy planet. Frontier works together with growers  who are focused on from quality, sustainability and ethical trade to create the highest quality spices, while benefiting the communities around the globe.
Now on to the ingredient list:
Brussels sprouts (Duh)
Apple cider vinegar
Coconut aminos
Lime juice
Crushed garlic
Organic Crushed Red Chili Pepper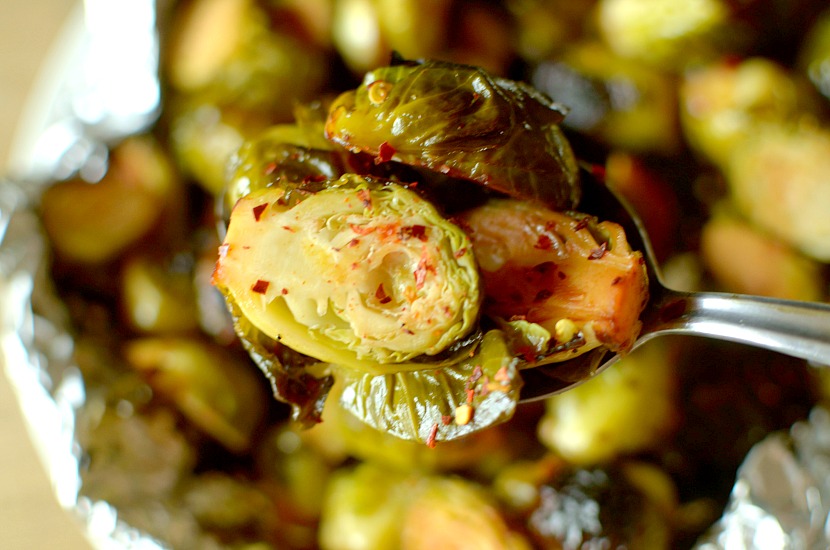 Mix all the ingredients, place on a foil "plate" cover the grill, check a few times to stir and sha-bammmmm! You've got yourself the crispiest, easiest and cleanest way to cooking brussels sprouts ever! They are also paleo, vegan, and whole30 friendly, as if you needed another reason to eat them!
Chili Lime Grilled Brussels Sprouts
Ingredients
1 lb fresh brussels sprouts, halved
2 tbsp apple cider vinegar
2 tbsp coconut aminos
juice from 1/2 lime
2 garlic cloves, crushed
1-2 tbsp Red Chili Pepper Flakes
Instructions
Start up your grill
Get 2 sheets of foil and add one sheet on top of the other, firmly curl up the sides so it resembles a bowl
Place brussels sprouts in a large bowl
In a small bowl, mix together the rest of the ingredients and then add to brussels sprouts, stir well
Place brussels in the foil and place on grill and cover
Cook for about 15 minutes, checking every 5 minute to stir
http://athleticavocado.com/2017/05/26/chili-lime-grilled-brussels-sprouts-paleo-vegan-whole30/
Like This Recipe? Pin For Later!

You May Also Like These Recipes!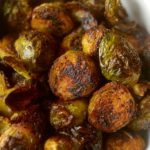 Crispy Barbecue Brussels Sprouts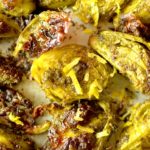 ---
Question of the day!
What's your favorite thing to grill?