Flourless Gluten-Free Banana Cake is fluffy and moist made with only 5 real ingredients and topped with a peanut butter frosting! You would never believe it's healthy! Can be paleo and vegan too!
Sometimes my recipe ideas are born from past recipe creations morphed together.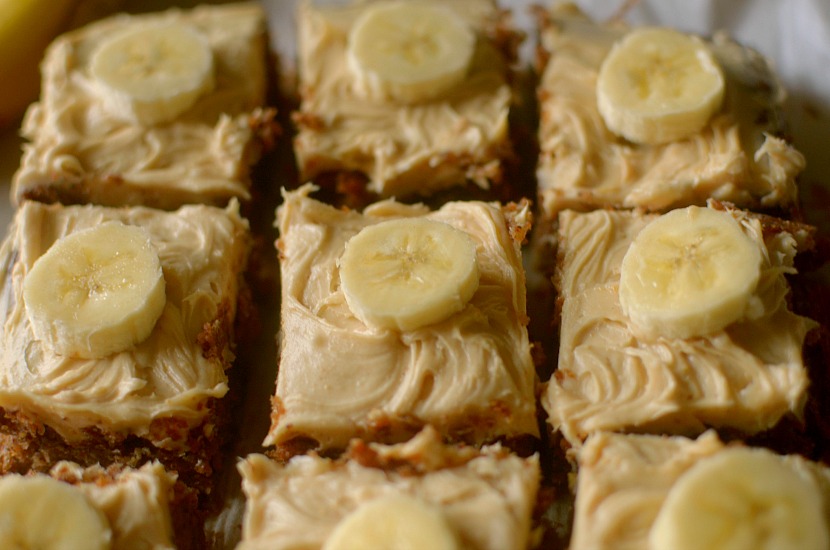 I was looking through my Pinterest board yesterday and came across this Pumpkin Snack Cake and remembered how amazing it is. I then scrolled down to these Peanut Butter Banana French Toast Rollups and immediately had an epiphany. I think God was telling me to make a PB-Banana version of the flourless snack cake!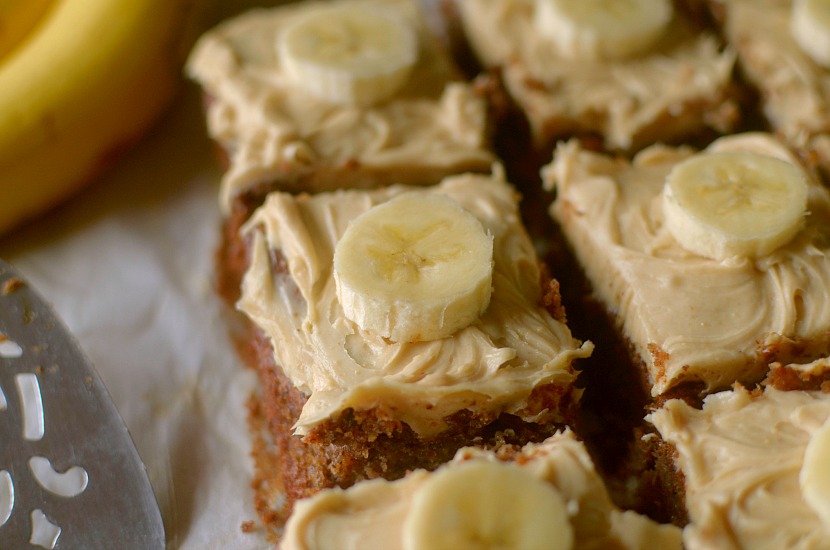 I know that you can never go wrong with the peanut butter and banana combo, thats always a winner year 'round. Most people have had a banana smothered in peanut butter sometime in their life, and most likely it was over 100+ times.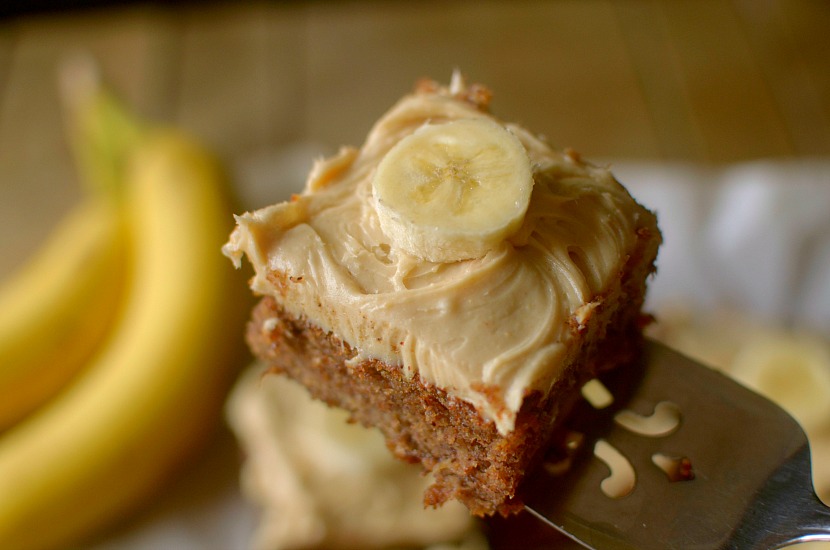 Let me tell ya, this cake is oh so good. The base is adapted from the pumpkin version and it's just so fluffy and moist, you would never be able to tell it's flourless! It's suitable for dietary/allergy restrictions too. It's not only gluten-free, but can also be vegan and paleo-friendly too! If you're vegan, just sub a flax egg. Paleo? Sub in almond butter for the frosting.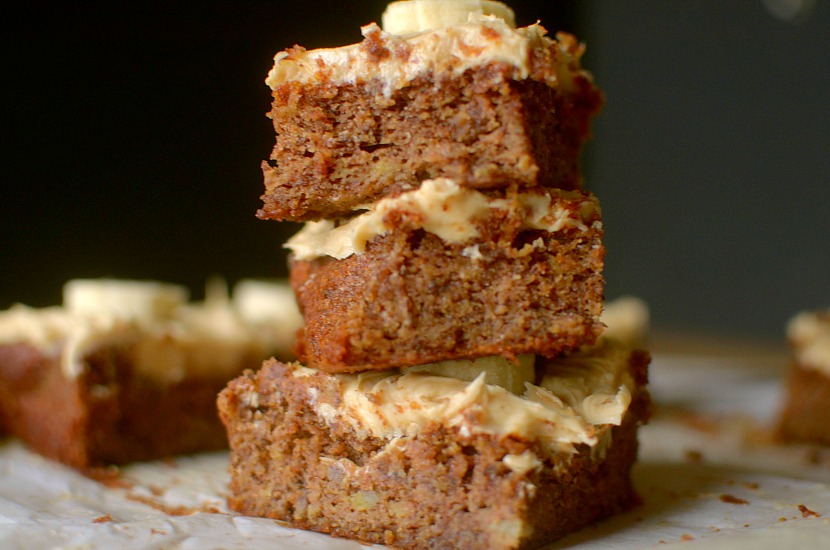 It's so easy and simple to make too! Only a few ingredients are used and BAM! You've got yourself cake😀
Almond/cashew butter
Bananas
Maple syrup
Egg/flax egg
Baking soda
Peanut Butter Mousse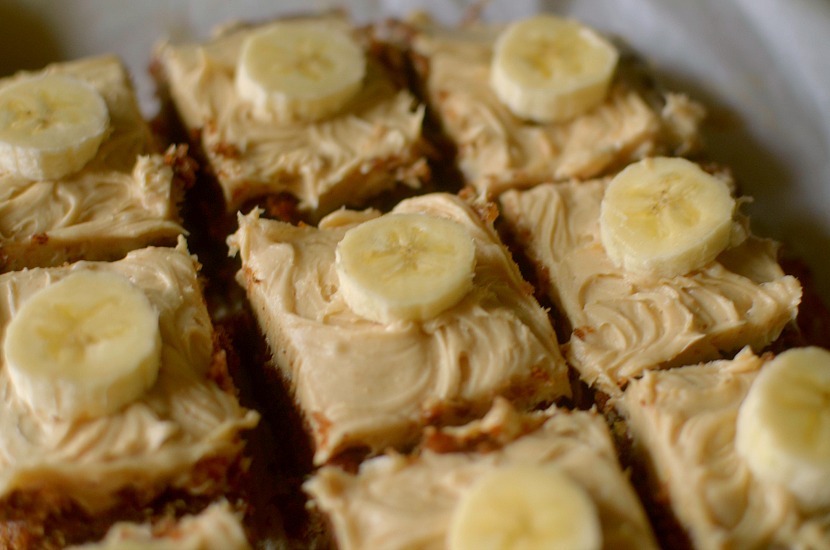 Flourless Peanut Butter Banana Cake
This banana snack cake is completely flourless and made with only 5 real food ingredients! It's topped with a creamy peanut butter frosting and makes the perfect healthy dessert or snack! It's naturally sweet and completely gluten-free. Also with paleo and vegan options!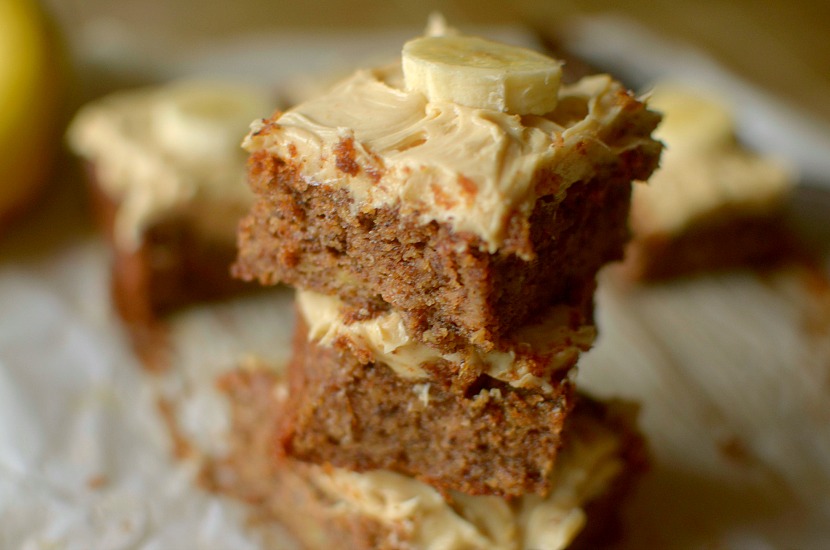 Like This Recipe? Pin For Later!

You May Also Like These Recipes!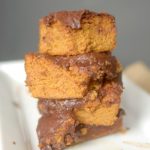 Paleo Dark Chocolate Fudge Zucchini Brownies
---
 Questions of the day!
What's your favorite way to eat peanut butter and banana?
What's your favorite flourless dessert?