The only temporary "diet" that I will ever stand behind is the Whole30. The reason being that the Whole30 isn't really for weight loss (in some cases it can be) and is not a quick fix unlike other "detox diets." The Whole30 is designed to retrain your taste buds and get your body used to eating REAL whole foods! So that being said, I've compiled a list of 20+ Easy and delicious Whole30 Chicken recipes that you and your family will LOVE, even if they aren't doing the whole30! Enjoy 🙂 
Pin For Later!

---
The Best Whole30 Chicken Recipes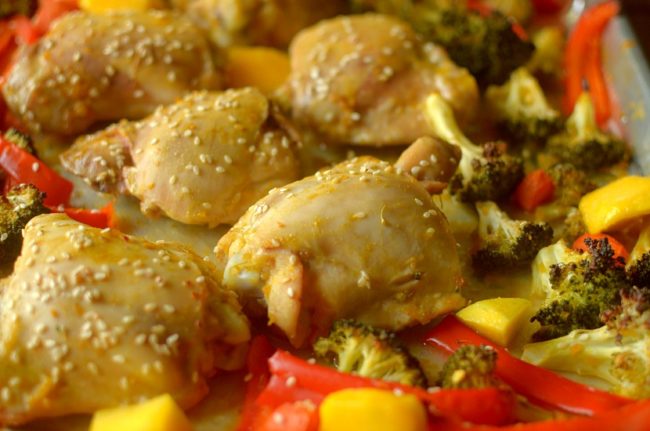 1. Mango Teriyaki One Pan Chicken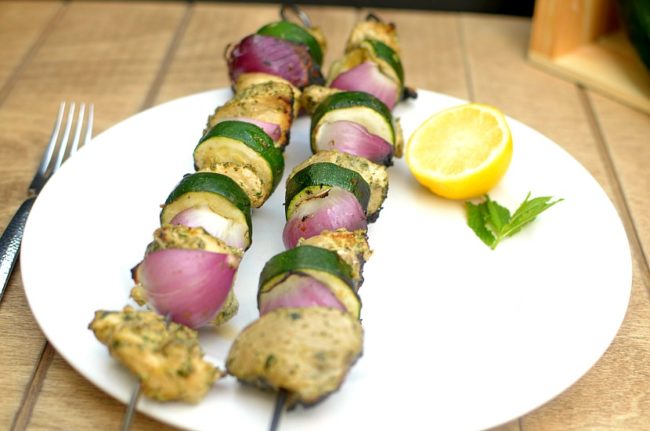 2. Lemony Mint Pesto Chicken Kebabs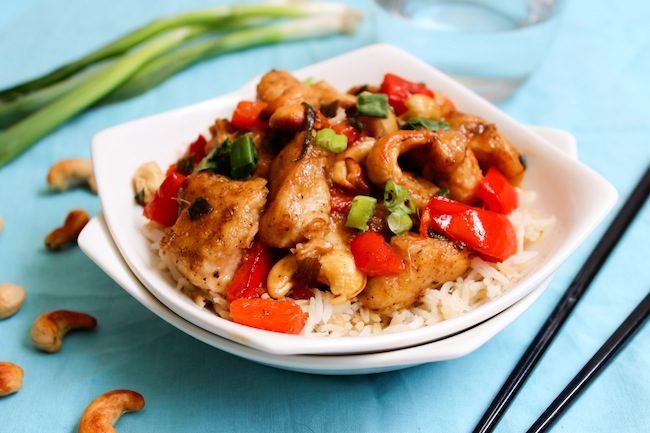 3. Paleo Cashew Chicken via A Saucy Kitchen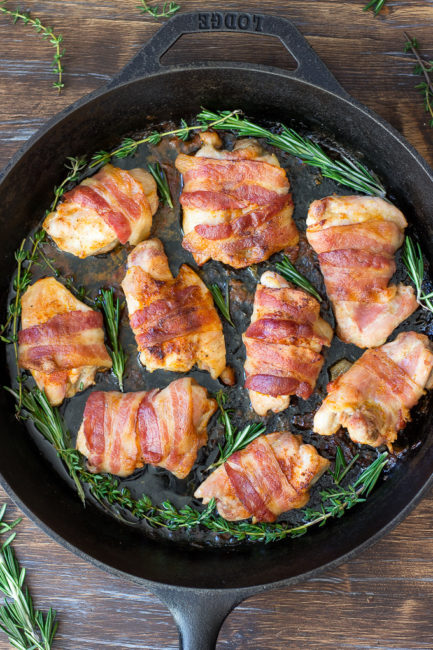 4. Crispy One-Pan Paleo Bacon Wrapped Chicken via Paleo Running Mama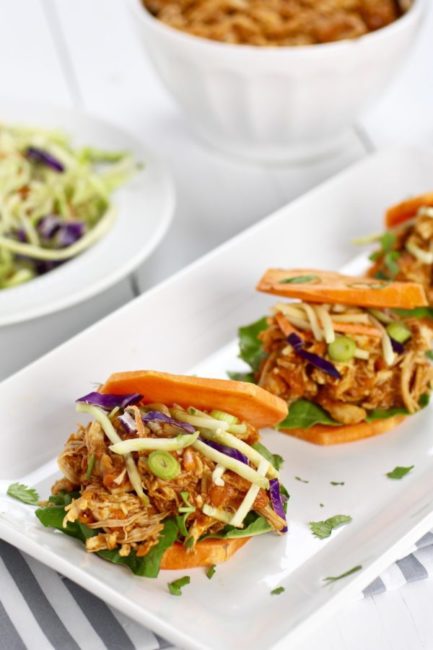 5. Slow Cooker Chicken Sloppy Joe Sliders via The Real Food Dietitians
6. Grilled Pineapple Chicken Buddha Bowl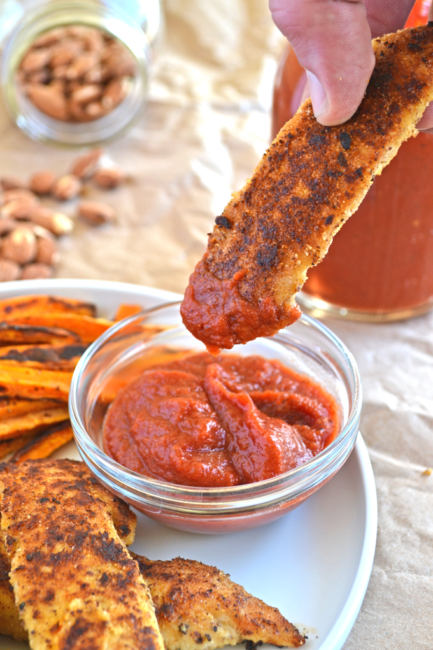 7. Whole30 Chicken Tenders via Little Bits Of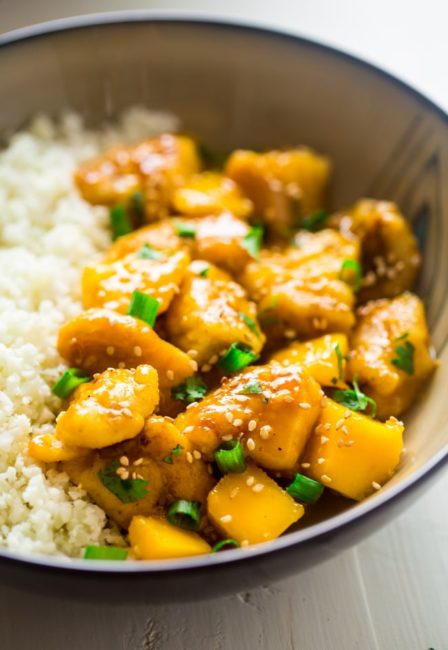 8. Mango Chicken with Coconut Cauliflower Rice via Food Faith Fitness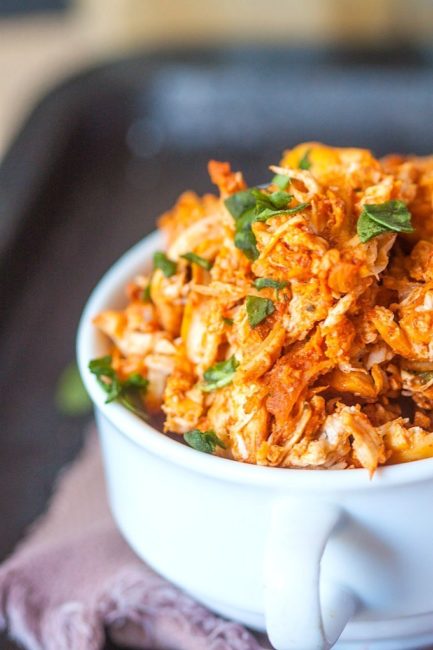 9. Stovetop Pulled Tandoori Chicken via The Big Man's World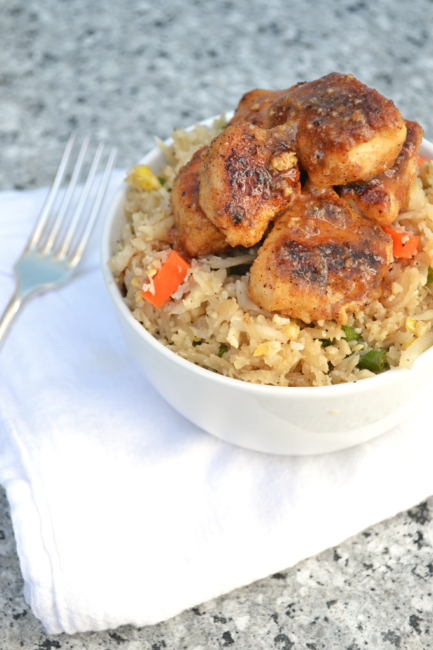 10. Paleo Whole30 Orange Chicken via Little Bits Of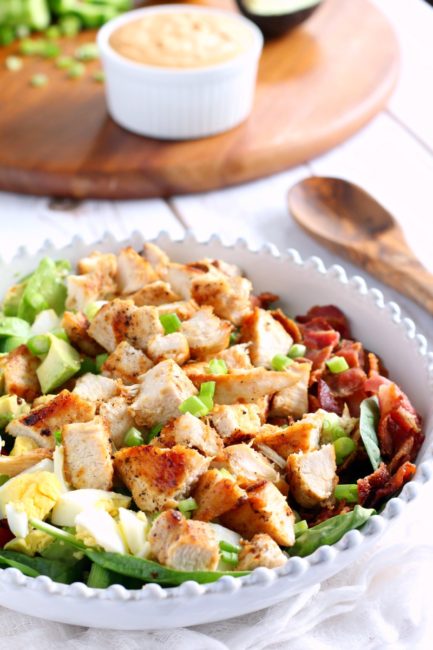 11. Paleo Chicken Cobb Salad with Buffalo Ranch via The Paleo Running Mama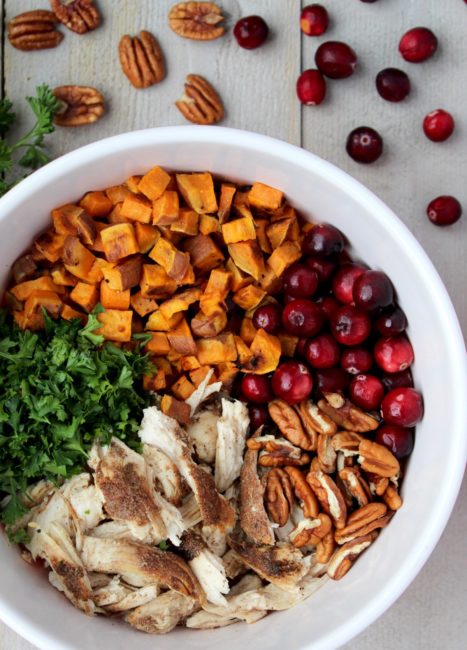 12. Harvest Chicken and Sweet Potato Salad via Eat The Gains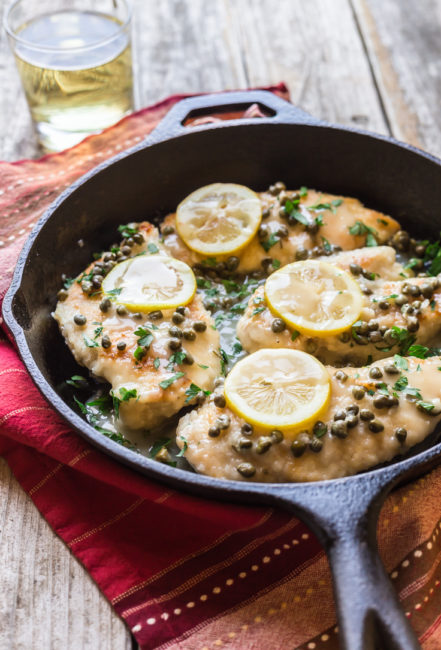 13. Gluten-Free Chicken Piccata via Noshtastic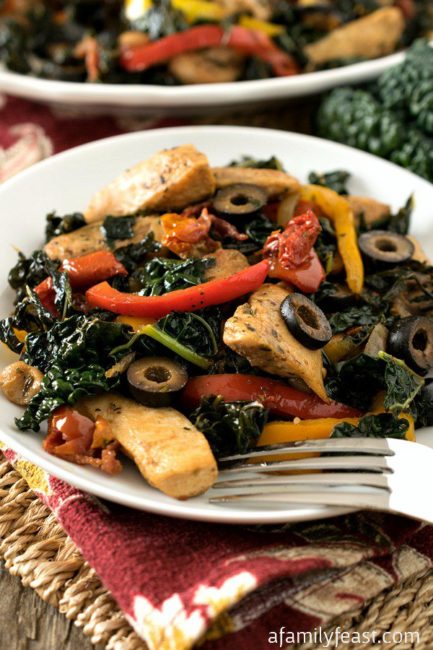 14. Whole30 West Coast Chicken via A Family Feast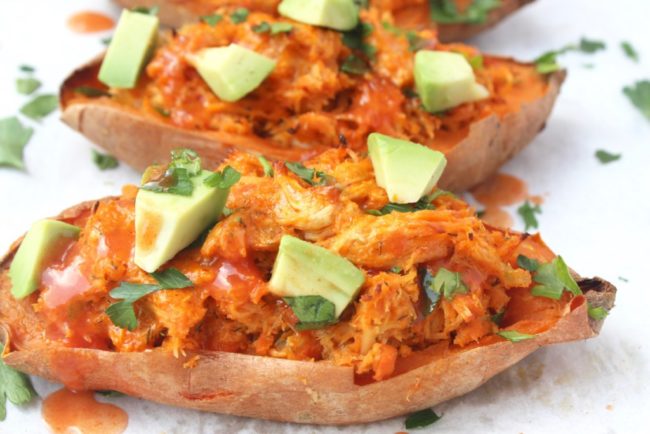 15. Buffalo Chicken Twice Baked Sweet Potatoes via Eat The Gains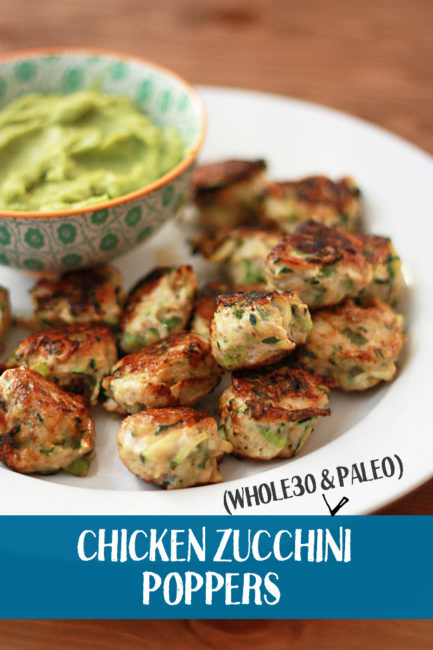 16. Chicken Zucchini Poppers via One Lovely Life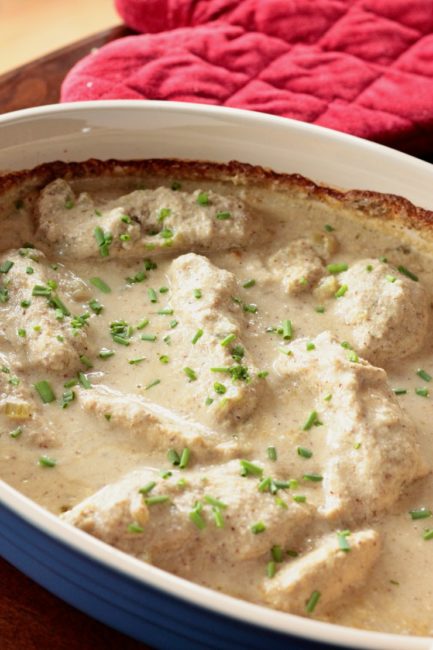 17. Whole30 Cream of Celery and Mushroom Baked Chicken via Physical Kitcheness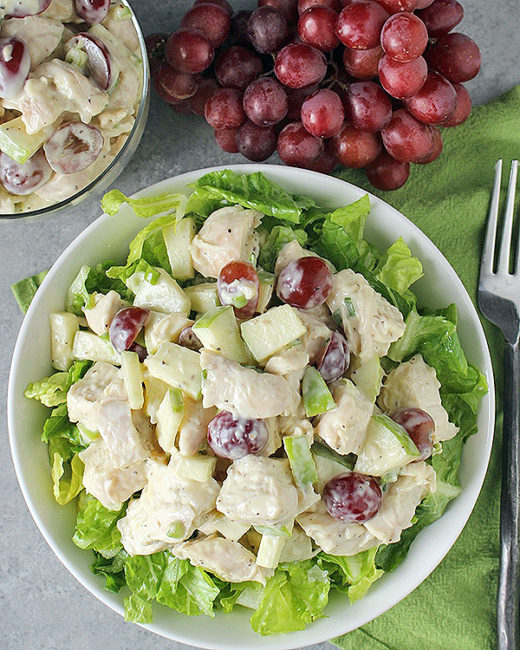 18. Paleo Whole30 Chicken Salad via Jay's Baking Me Crazy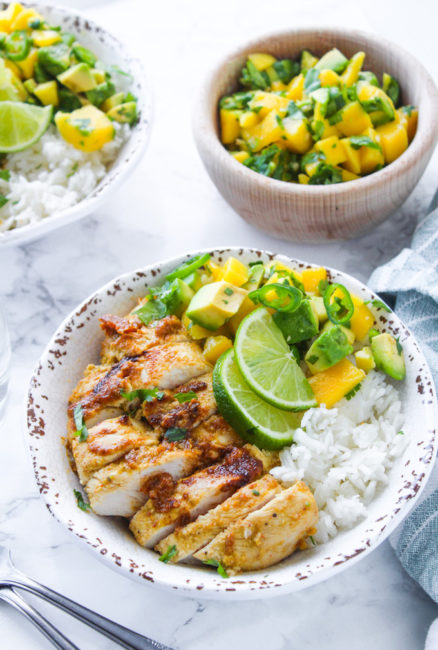 19. Whole30 Jerk Chicken with Mango Avocado Salsa via A Saucy Kitchen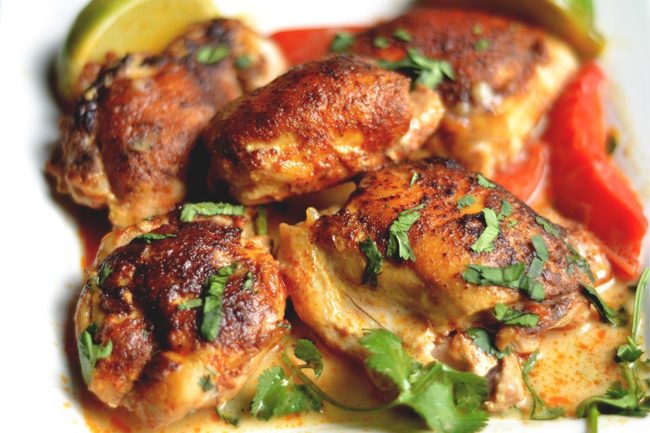 20. Slow Cooker Creamy South West Chicken via Wholesomelicious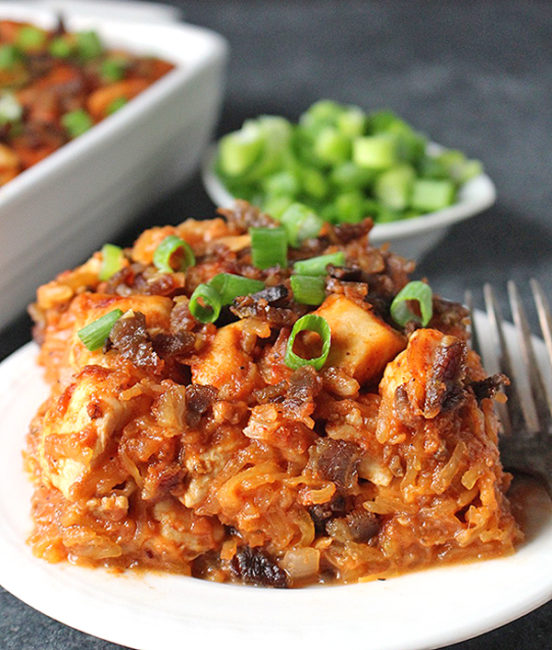 21. Paleo Barbecue Chicken Casserole via Jay's Baking Me Crazy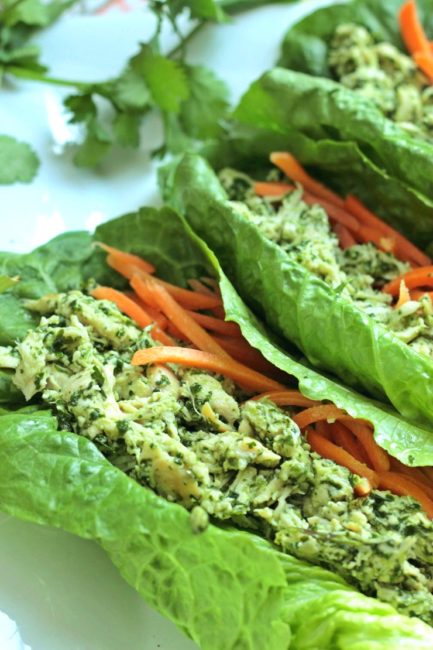 22. Cilantro Pesto Chicken Wraps via Physical Kitcheness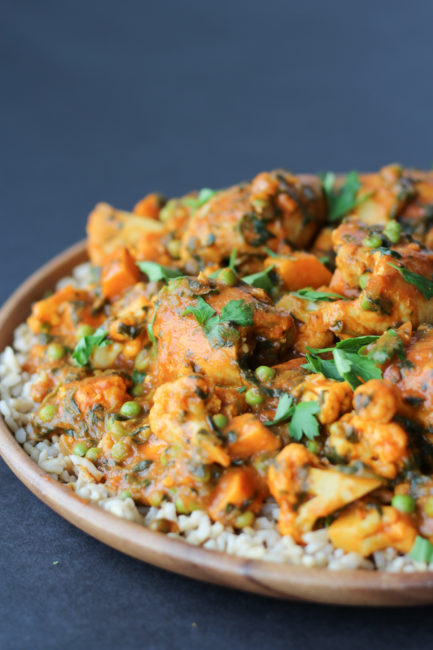 23. Paleo Chicken Curry via Abbey's Kitchen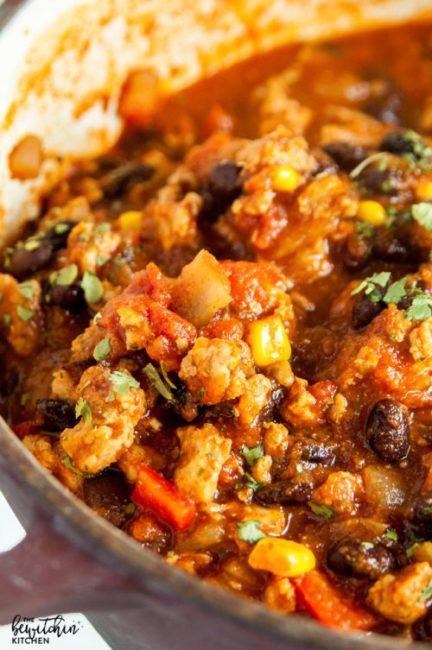 24.  Clean Eating Chicken Chili via The Bewitchin' Kitchen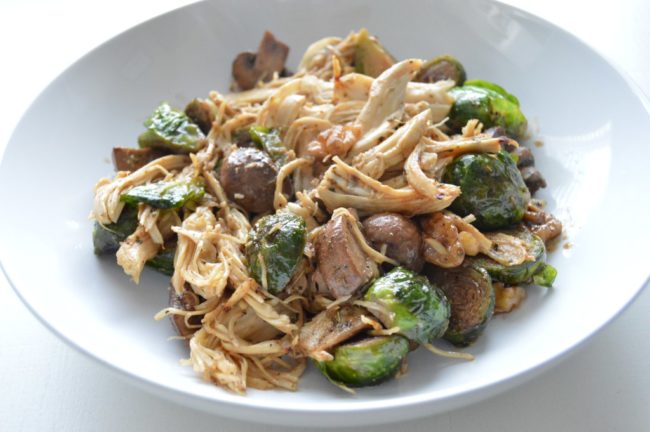 25. Creamy Balsamic Chicken and Brussels Sprouts via Chocolate Salad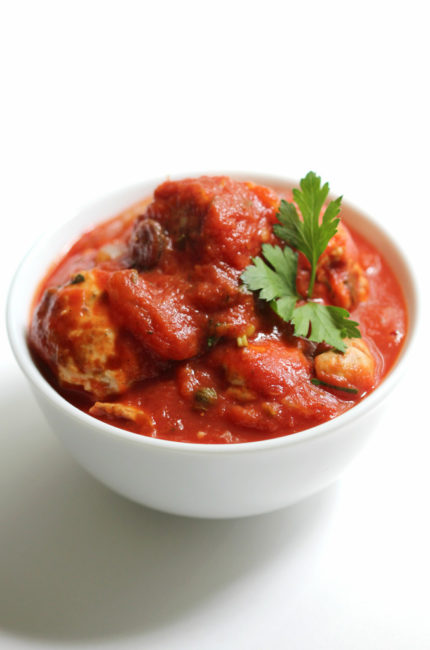 26. Italian Chicken Meatballs and Sweet Potato Spaghetti via Strength and Sunshine
---
 Questions of the day!
What's your favorite way to eat chicken?