If you thought you could eat only vegetables as a side dish for the Whole30, you thought wrong! Check out this list of over 35 hearty Whole30 Side Dish Recipes that are perfect for any holiday, family gathering or just a special meal! No matter what you make these for, they will guaranteed to be a big hit, even with those who aren't one the Whole30!

35+ Hearty Whole30 Side Dishes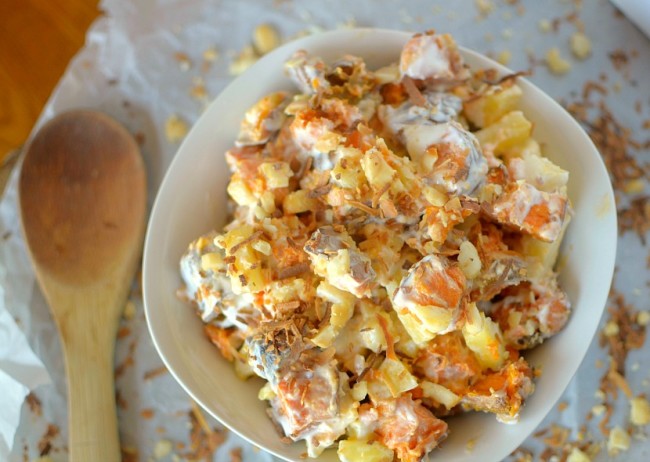 1. Creamy Tropical Sweet Potato Salad
2. Harvest Kale Salad with Roasted Winter Squash via Skinny Taste
3. Tumeric Roasted Sweet Potatoes with Parsley Tahini Sauce via So Let's Hang Out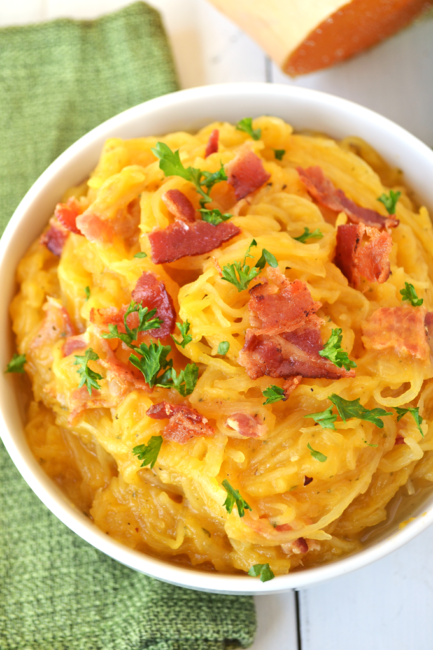 4. Spaghetti Squash with Creamy Butternut Squash Sage Sauce via Little Bits Of
5. Pan Fried Fingerling Potatoes with Bacon via The Cookie Writer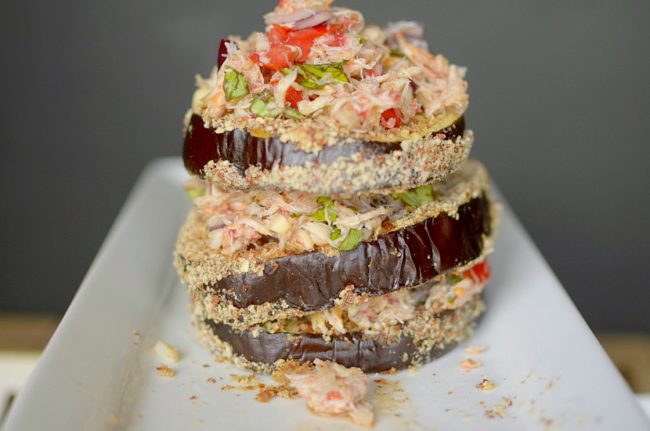 6. Crab Bruschetta Eggplant Toast
7. Mashed Potato Waffles with Creamy Avocado Basil Sauce via Healthy Nibbles and Bits
8. Warm Brussels Sprouts Slaw with Asian Citrus Dressing via Nom Nom Paleo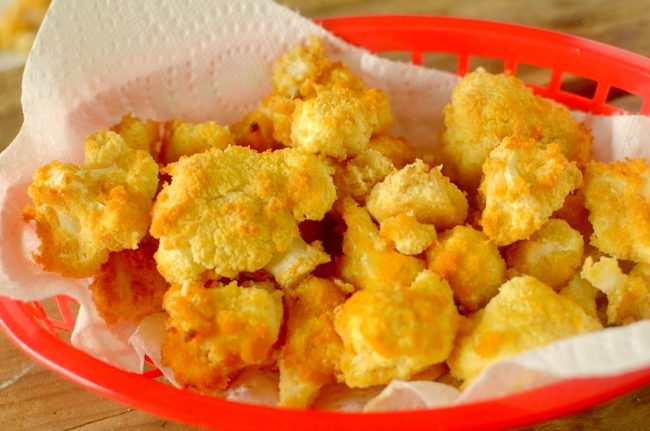 9. Pineapple Teriyaki Cauliflower Poppers
10. Whole 30 Scalloped Sweet Potatoes via Physical Kitcheness
11. Cauliflower Rice Stuffing via The Healthy Maven
12. Lemon & Sun Dried Tomato Brussels Sprouts via Little Bits Of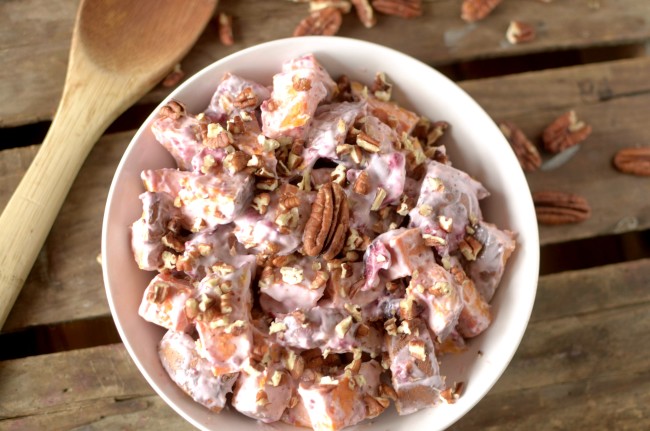 13. Cranberry Sweet Potato Salad
14. Butternut Squash Home Fries via The Real Food Dietitians
15. Low Carb Pecan Stuffing via Simply So Healthy
16. Slow Cooker Sausage Kale Soup via Eating Bird Food
17. Paleo Butternut Squash Soufflé via Cook It Up Paleo
18. Apple Cranberry Sweet Potato Bake via Stupid Easy Paleo
19. Roasted Asparagus, Carrot and Mushroom Soup via Wholesomelicious
20. Paleo Roasted Root Vegetables via Simply So Healthy
21. Sweet Potato Latkes via A Calculated Whisk
22.  Tahini Celeriac Potato Salad via Strength and Sunshine
23. Healthy Vegan Green Bean Casserole via Food Faith Fitness
24. Creamy Broccoli Casserole via Purely Twins
25. Paleo Coleslaw with Apples and Bacon via Real Simple Good
26. Tahini Whipped Sweet Potatoes via Eat The Gains
27. Cashew Satay Spiralized Sweet Potato Stir Fry via Cotter Crunch
28. Whole 30 Spaghetti Squash with Pesto via A Family Feast
29. Grain-Free Bacon Herb Stuffing via Little Bits Of
30. Crispy Plantains with Garlic Sauce via Well Fed
31. Garlic Mashed Cauliflower via The Honor System
32. Garlic and Kale Acorn Squash via Jessis Kitchen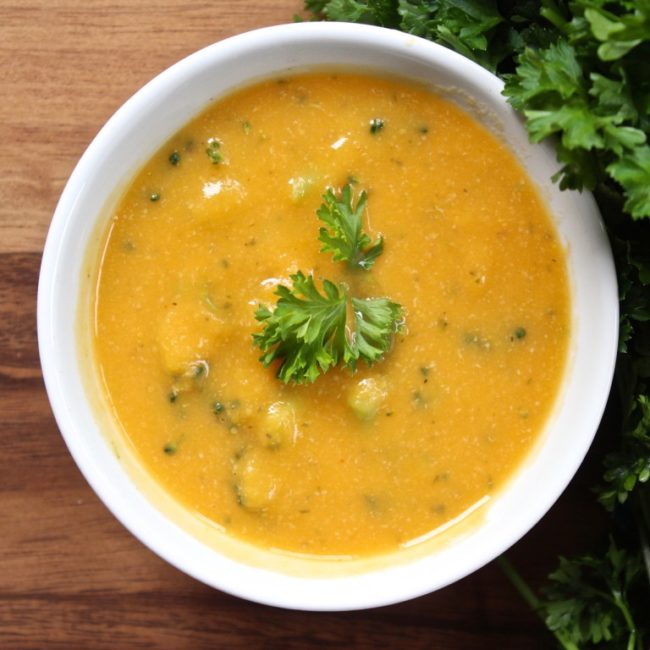 33. Vegan Cheddar Broccoli Soup via Healthy Helper
34. Whole 30 Potatoes with Rosemary via Bravo For Paleo
35. Sweet & Savory Sausage Squash Stuffing via My Uncommon Everyday
36. Crispy Bacon Wrapped Asparagus via Wholesome Yum
 37. Crispy Baked Yucca Fries via Paleo Running Mama
38. Braised Red Cabbage with Red Onions, Apples and Balsamic via Peanut Butter Runner
39. Homemade Cranberry Sauce via Eat The Gains
---
Questions of the day?
What are your favorite holiday sides?