This post is sponsored by Natural Vitality.  As always, all opinions are my own."
Anyone else struggling to live a stress-free life?  Girls and guys, I totally feel your pain.  With the start of my senior year of college and preseason (for all my college athlete friends, you know how hard it is), I'm stressed out to the max.  I tend to feel the need to scream into a pillow, squeeze a stress ball and pull all-nighters far too often.  People say that stressing yourself out isn't good for you, but how the heck do you live a less stressed life?  I mean, I could quit school but…………..I would then start stressing about finding a job.  You see, one stress leads to another and another and another until a pile of stressors build up on top of me.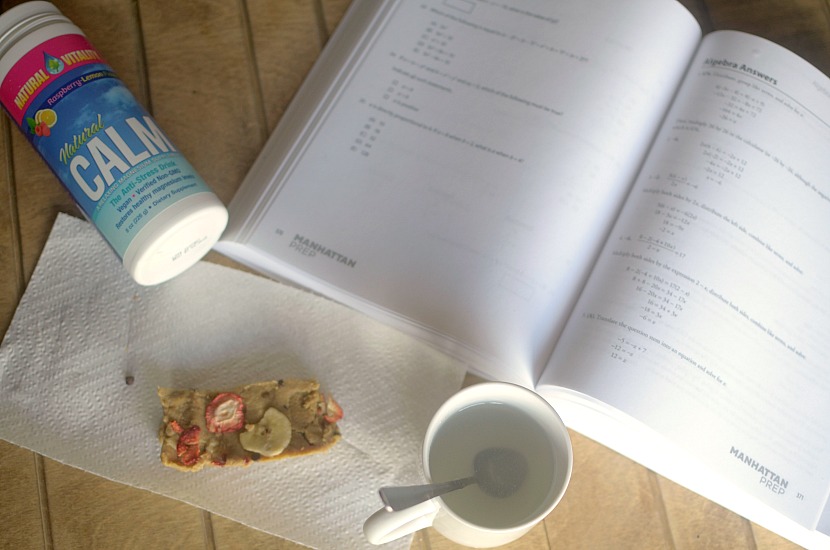 Thank God I've been introduced to Natural Vitality's Natural Calm drink.  Natural Calm is a relaxing magnesium supplement also known as "the anti-stress drink".  Of course it won't make all your stress go away in an instant, but when paired with a side of Jesus, if definitely helps me to get into the right frame of mind.
So how does this drink help with stress?  It's all about the anatomy of the body.  When you are stressed out to the max, your magnesium levels decrease and your calcium levels increase (not good).  Your calcium and magnesium levels are supposed to be balanced, but stress changes that.  Natural Vitality helps to restore that magnesium deficiency.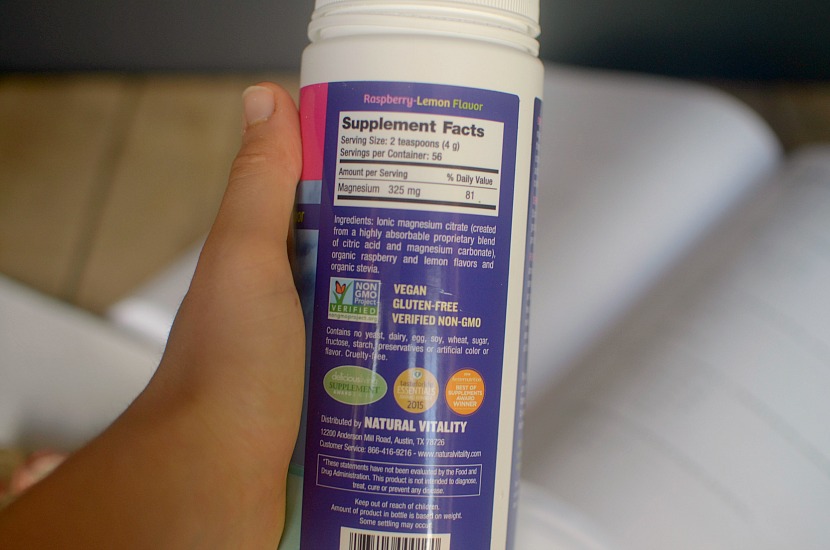 So what does magnesium have to do with stress?  According to Natural Vitality:
"Magnesium helps your muscles and nerves function properly; it keeps your heart rhythm steady, supports a healthy immune system and also assists in keeping your bones strong. This essential mineral helps regulate blood sugar levels, promotes normal blood pressure and is required for producing and storing energy. It's easy to see why many researchers say that no single dietary factor is as critical as magnesium."
I received the Natural Calm Organic Raspberry-lemon flavor, which is actually really good!  It pretty much tastes like a slightly sweet tea, super soothing and calming!  They also have some other neat flavors that you can check out here. All flavors are vegan, gluten-free and non-GMO.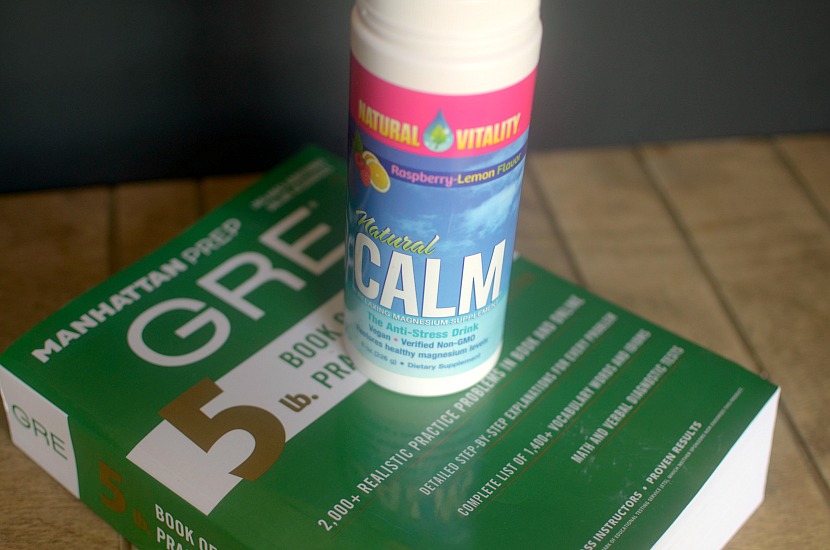 I HIGHLY recommend Natural Calm to college stressed out college students!  Since I've been studying for GREs and applying to grad schools (hello real world), Natural Calm has come in handy to relax my mind.  Want to try it out for yourself?  Check out their website here to learn more!

---
 Questions of the day!
How do you deal with stress?