It's that wonderful time of year again, no not Christmas! I'm talking about college/school starting soon. It's a fun, but stressful time in one's life. Balancing schoolwork, homework, outside activities/hobbies/work can be really tough. Eating healthy and nutritious meals can arguably be the toughest during all the craziness and busyness. Many college kids fall into the "convenience food" pit that forces them to choose unhealthy fast food options over nutrient-dense home cooked meals. Student's with dietary restrictions have it even harder! To make college student's lives a bit easier, we've gathered a healthy breakfast roundup of over 50 recipes that are BOTH gluten-free, vegan and all delicious!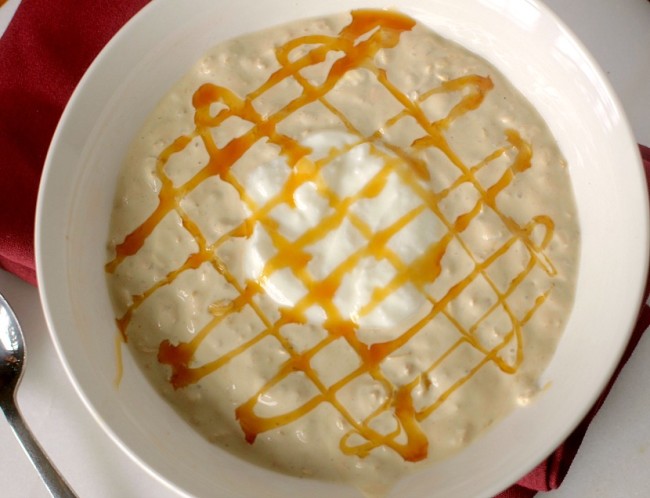 1. Caramel Macchiato Overnight Oatmeal
2. Healthy No Bake Breakfast Brownies via The Big Man's World
3. Vegan Neapolitan Overnight Oats via Emilie Eats
4. 5 Minute Breakfast Oatmeal Cookie for One via Imma Eat That
5. Very Cherry Smoothie via Cadry's Kitchen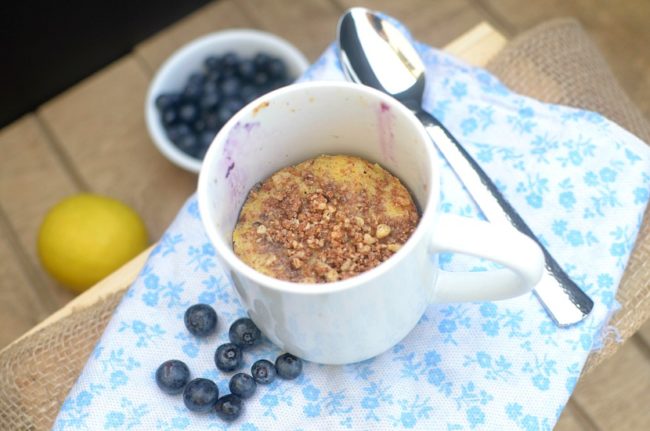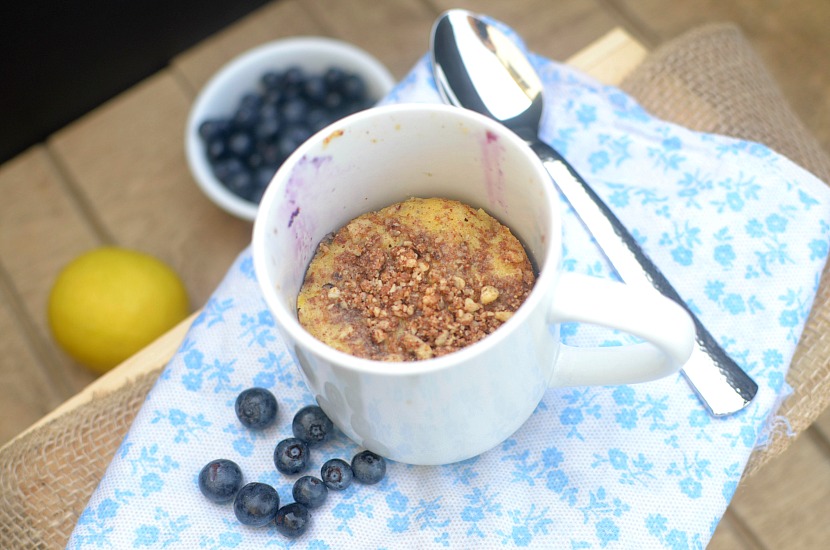 6. Single-Serving Blueberry Crumb Cake in a Mug
7. No Bake Easy Granola via Chelsea's Messy Apron
8. 2 Minute Berry Breakfast Quinoa via The Kitchen Paper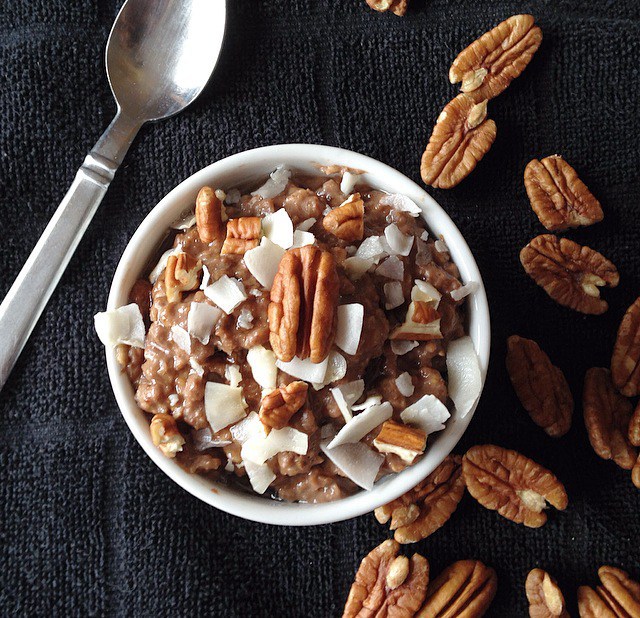 9. German Chocolate Cake Oatmeal
10. Blueberry Muffin in a Mug via Feasting on Fruit
11. Healthy No Bake Giant Cookie for One via The Big Man's World
12. Simple Vanilla Protein Overnight Oats via The Blissful Balance
13. Paleo Instant Oatmeal via Cook Eat Paleo
14. Chocolate Peanut Butter Green Smoothie via Joy Food Sunshine
15. Healthy Fresh Strawberry Breakfast Crumble via The Big Man's World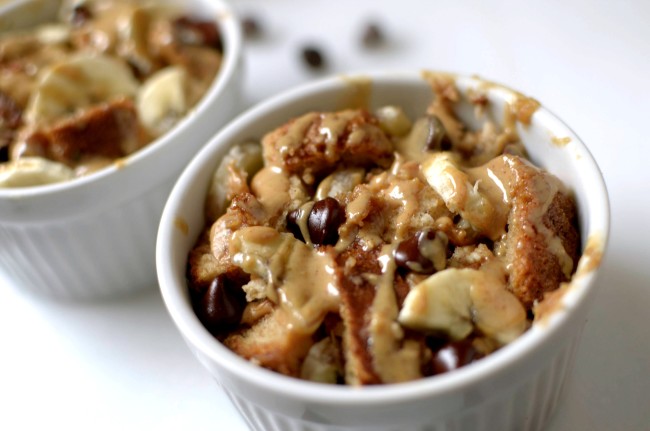 16. Chunky Monkey French Toast in a Mug
17. 5 Ingredient Microwave Granola via Power Hungry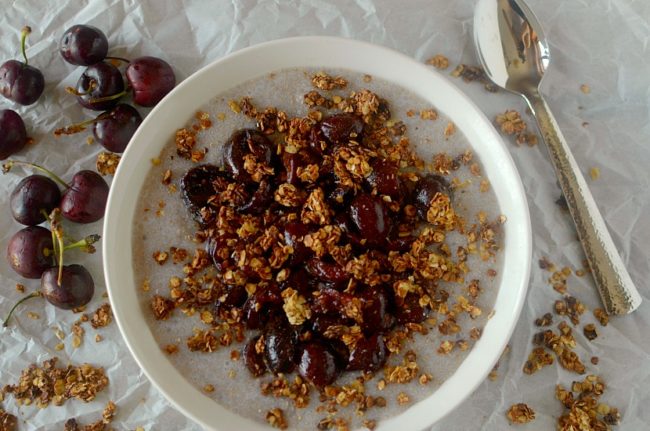 19. Banana Nut Overnight Oats via The Healthy Maven
20. Blueberry Muffin in a Mug via Feasting On Fruit
21. Cinnamon Fig Overnight Oats via Katalyst Health
22. Overnight Quinoa Flake and Hemp Porridge via Blue Raven
23. Gluten-Free Trail Mix Peanut Butter Bites via Cotter Crunch
24. Banana Berry Breakfast Bowl via Veggie Inspired Journey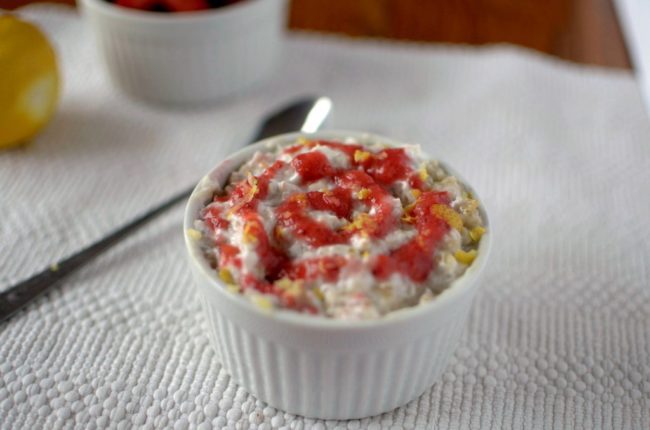 25. Lemon-Strawberry Cheesecake Oatmeal
26. 2 Minute Vegan French Toast in a Mug via Be Whole Be You
27. Blueberry Muffin Overnight Dessert Oats via Desserts With Benefits
28. No Bake Superfood Breakfast Cookies via The Almond Eater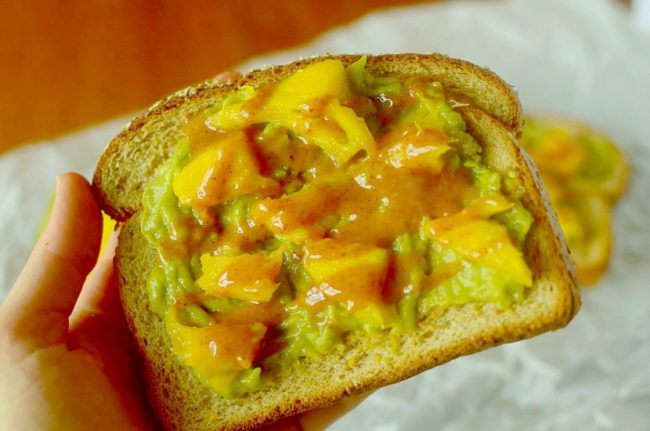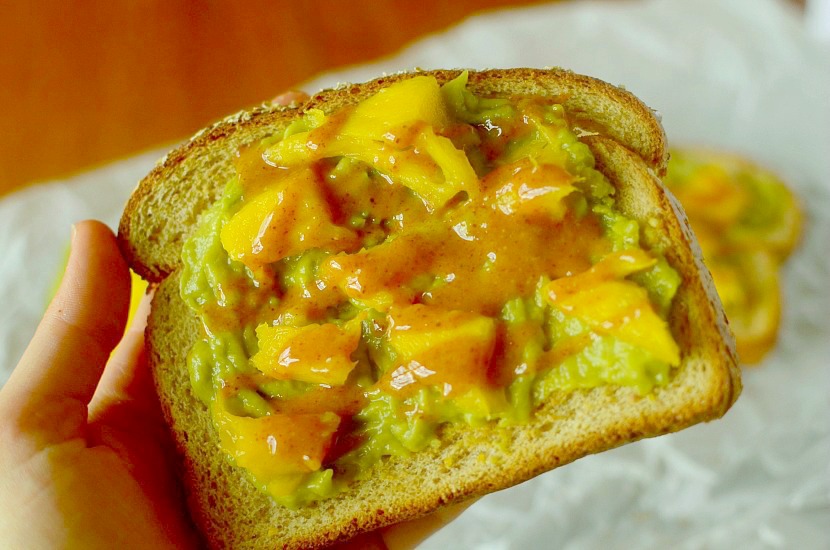 29. Sriracha Mango Avocado Toast
30. Breakfast Stuffed Sweet Potato via Clean Eating Veggie Girl
31. Cookie Dough Overnight Oats via The Balanced Berry
32. Vegan Chocolate Chia Pudding via Yummy Mummy Kitchen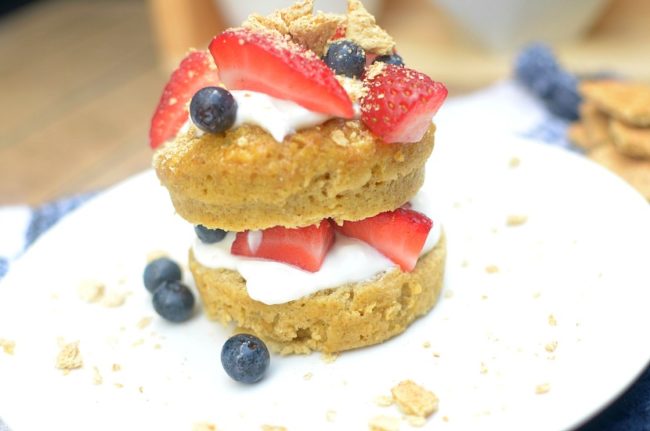 33. Blueberry Strawberry Shortcake in a Mug
34. DIY Banana Walnut Cereal via Hummusapien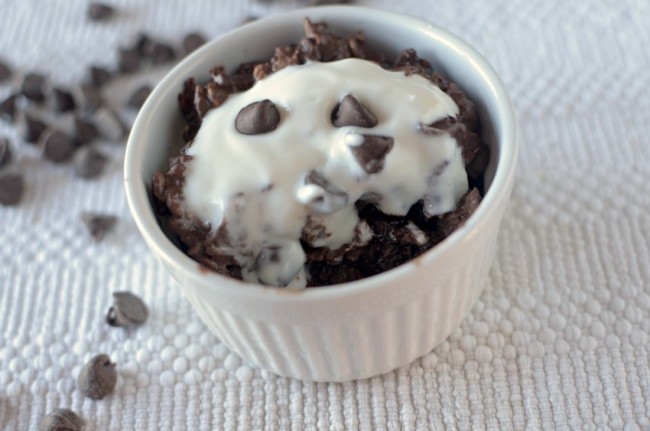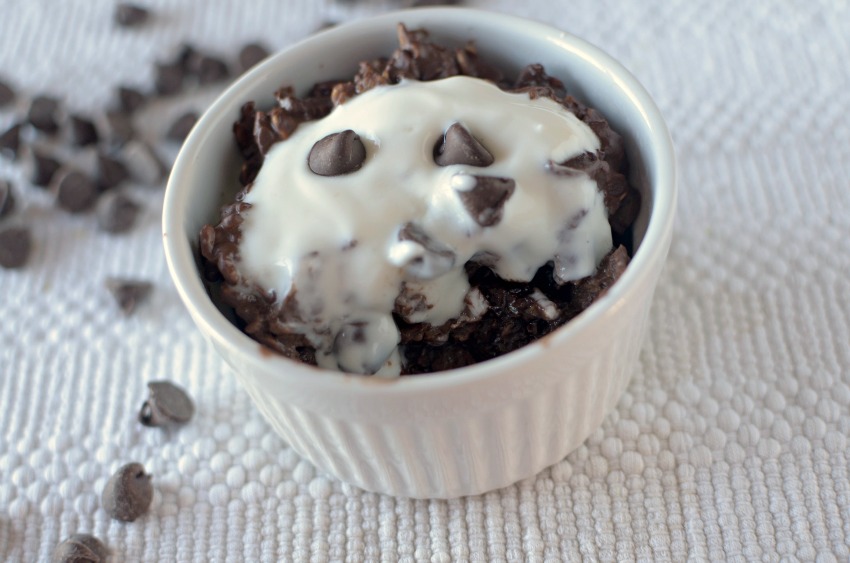 36. No Bake Almond Butter Coconut Bites via Beaming Baker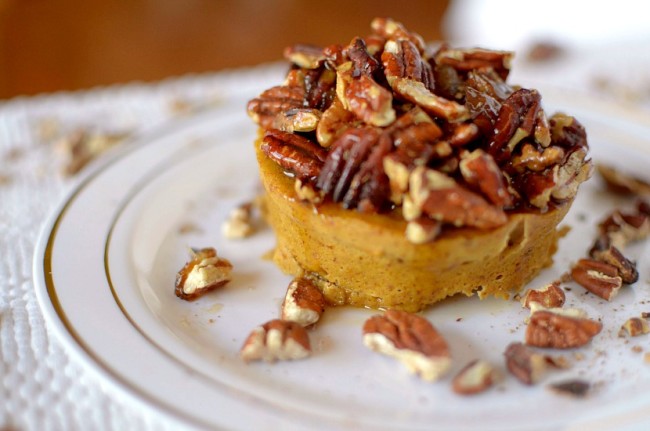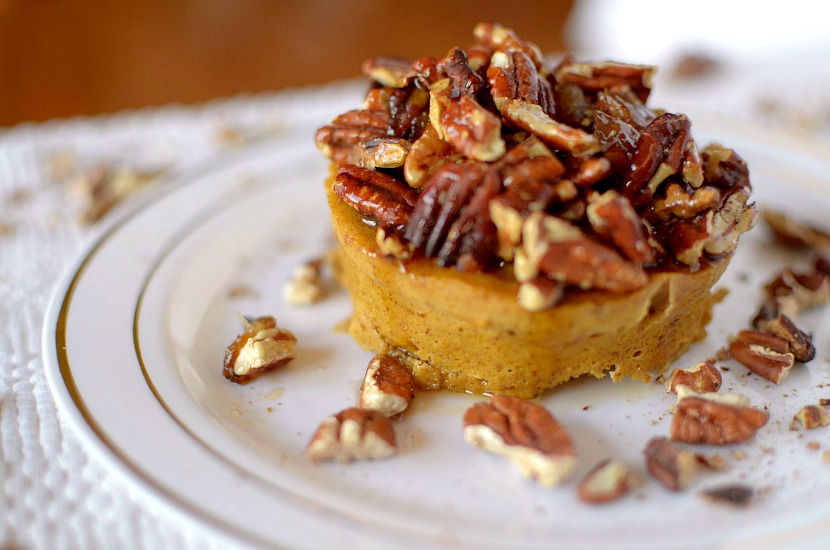 37. Flourless Pumpkin Sticky Bun in a Mug
38. Easy 5 Ingredient No Bake Strawberry Crumble via Fooduzzi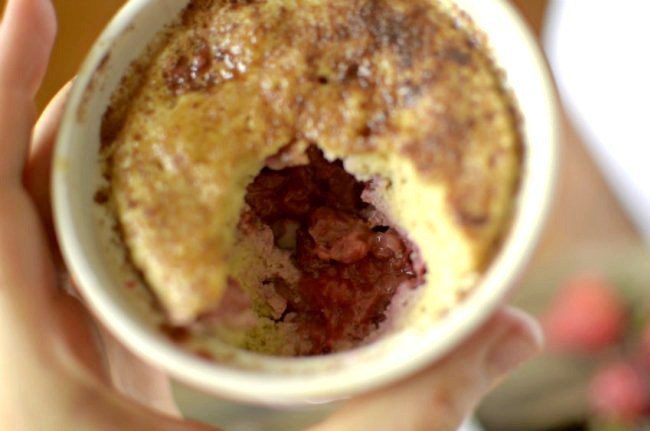 40. Key Lime Pie Protein Overnight Oats via Eat The Gains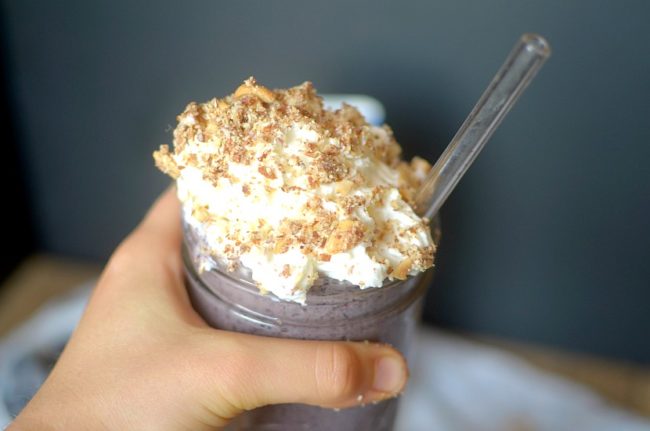 41. Healthy Blueberry Muffin Frappuccino Smoothie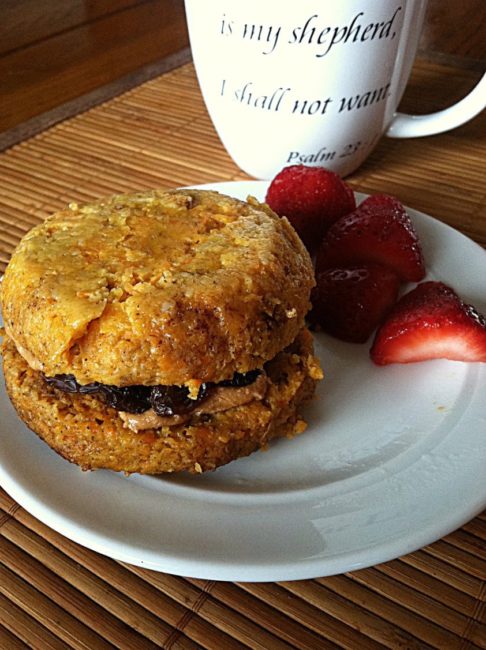 42. Carrot Cake English Muffin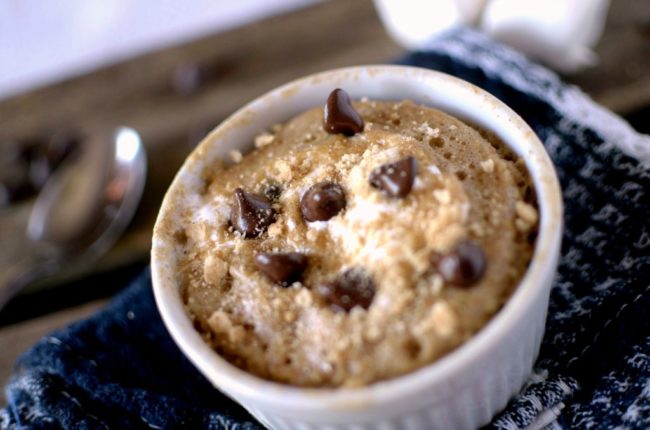 43. Healthier S'mores Mug Cake
44. Maple French Toast Overnight Oats via Fit Foodie Finds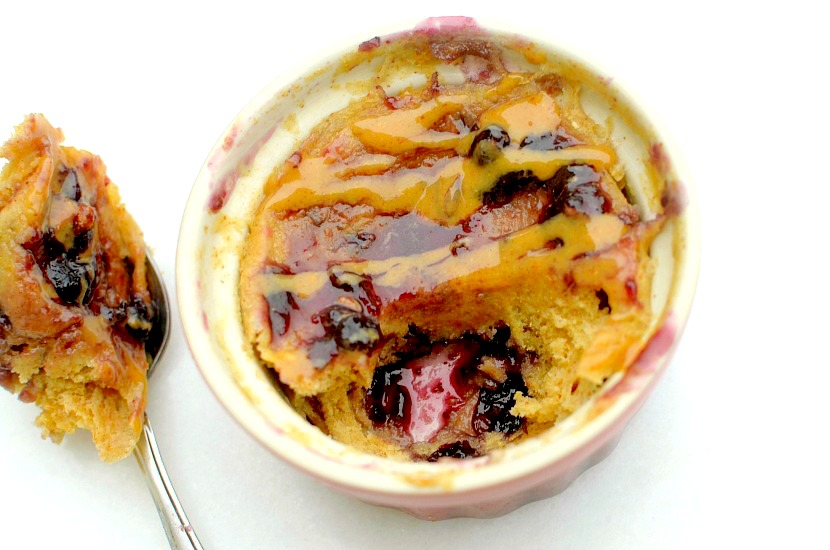 45. Peanut Butter & Jelly Pancake in a Mug
46. Honey Drizzled Granana via She Well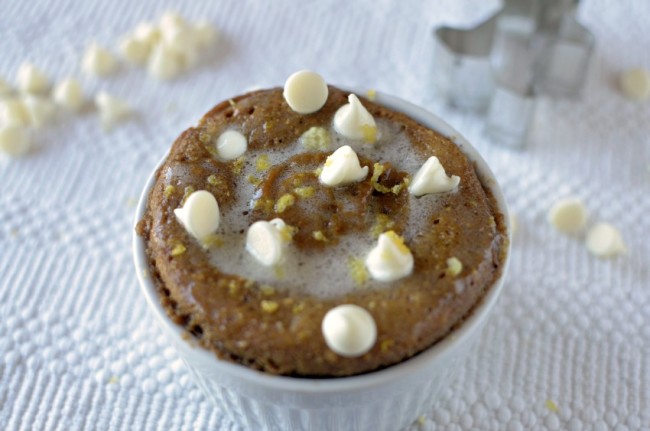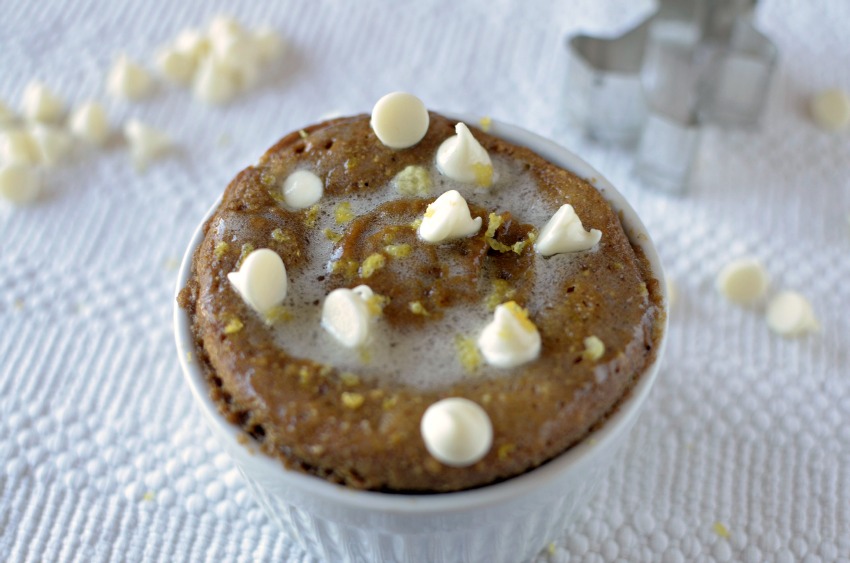 47. Lemon-Glazed Gingerbread Mug Cake
48. Apple Cinnamon Cauliflower Oats via Pancake Warriors
49. Carrot Cake Quinoa Flakes via Strength and Sunshine
50. Vanilla Birthday Cake Chia Pudding via Paleo Crumbs
51. Strawberry Coconut Butter Oatmeal via A Healthy Story
52.  Healthy Single-Serving Pumpkin Quinoa Flake Muffin via Desserts With Benefits
53. Nut Butter Bowl via Kumquat Blog
54. Healthy Microwave English Muffin via Pancake Warriors
55. Cinnamon Chocolate Chip Overnight Oats via The Almond Eater 
56. Pumpkin Spice Chia Pudding via Green Evi
57. Chocolate Coffee Overnight Oats via Lean Clean and Brie
58. Sweet Breakfast Stuffed Sweet Potato via Love Me Feed Me (using a microwaved sweet potato)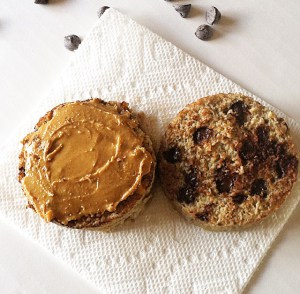 59. Chocolate Chip Banana Bread English Muffin
Want More Recipes That Can Be Made in a Dorm Room?