This post is sponsored by Hello Fresh.  As always, all opinions are my own.
Do you ever get stuck in a dinner rut?  Ugh I do, like all the time.  So annoying.  I'll be wanting the same dinner for weeks on end (oh hey roasted chicken with sweet taters and broccoli), but then it hits me hard. BAM. I want something else for din din but IDK what to make!  My mind goes blank and then I just give up and eat oatmeal for dinner.  Such a shame, I know.
But my good friends at Hello Fresh hooked me up with some amazing meals that are actually healthy.  No need to go to Chik-Fil-A and eat all the chicken nuggets, they've got you covered.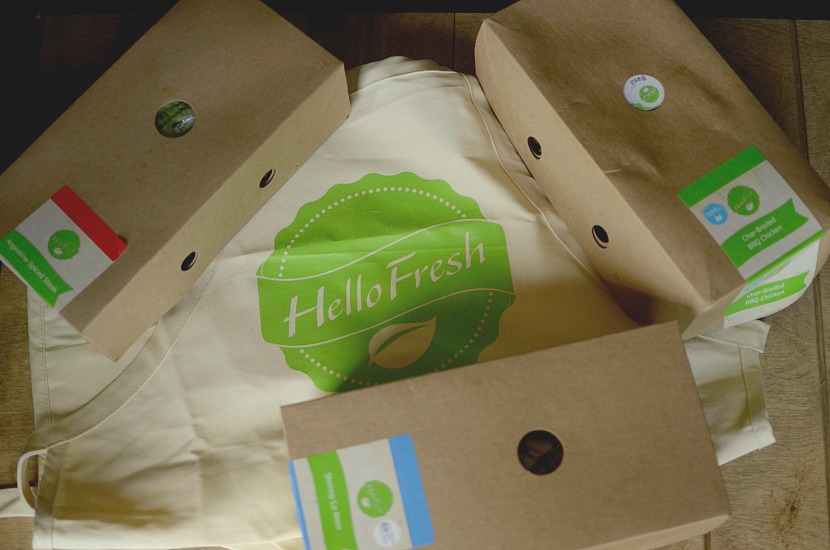 Not only does Hello Fresh deliver fresh bring all-natural ingredients right to your door, they provide you with directions and recipe guides.  It's like taking a brain break but still cooking your own food.  SCORE.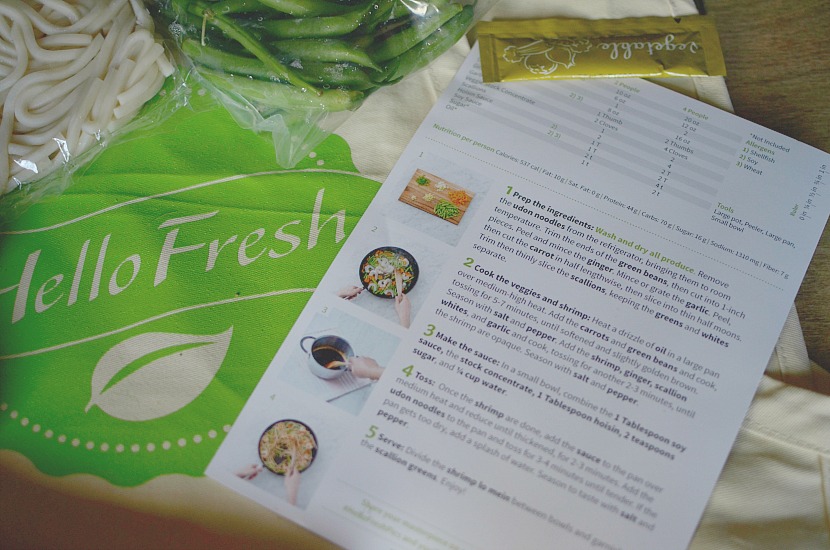 After a long day of school/practicing/coaching the last thing I wanna do is make dinner.  Ya feel me?  But when all the ingredients are laid out in front of me,  I can do it.  Hello Fresh helps to simplify your life in that way.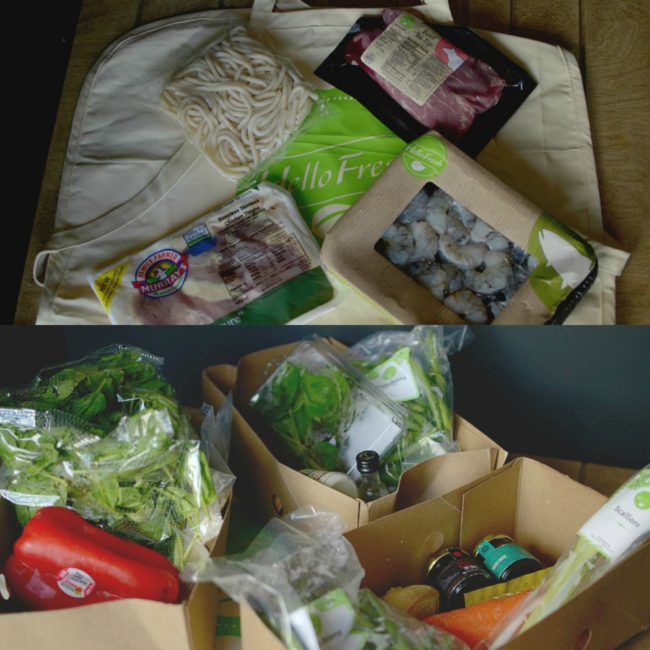 And for someone who has a problem with organization in general (in my brain and my kitchen😬), seeing three boxes full of organized ingredients followed with a recipe filled me up with happiness.  Gah, does anyone else feel joyful when things just look neat and simple?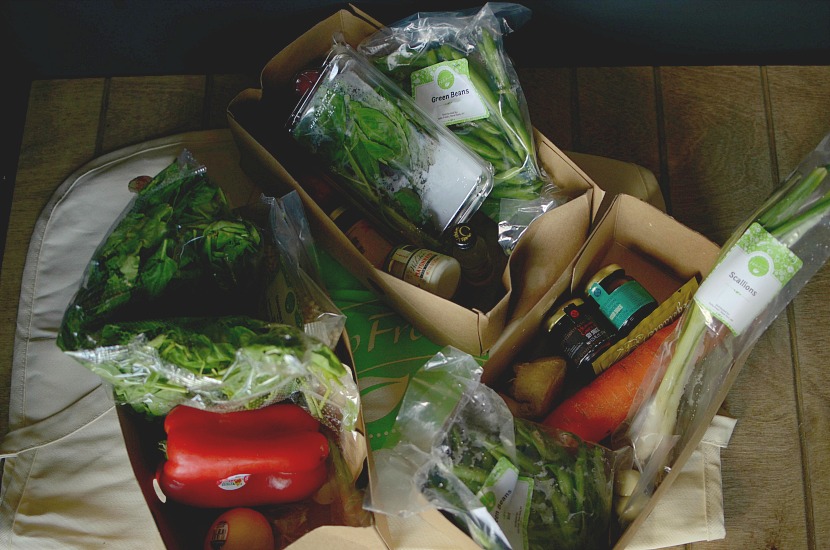 I was provided with three gourmet-like dinners that tasted like they were from a high-scale restaurant (each served 2):
Shrimp Lo Mein with Udon Noodles, Green Beans and Carrots: A healthier take on the classic takeout meal without all the unnecessary fat!  Full of flavor, thanks to the fresh ginger and garlic.  The sweet and savory sauce brings it all together to wow your tastebuds. (Nut-free and Dairy-free)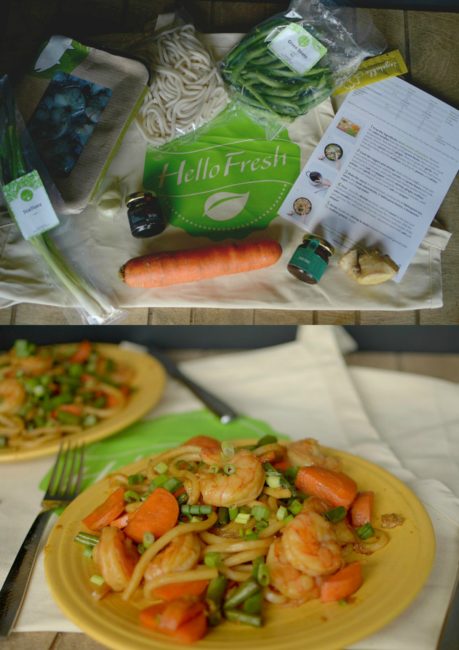 Char-Broiled BBQ Chicken with Summery Potato & Green Bean Salad:  Perfectly cooked chicken bathed in sweet BBQ sauce and served with picnic style potato and green bean salad.  Personally my favorite out of all three meals, this dish was super filling but didn't feel heavy in my stomach. (Gluten-free, nut-free and dairy-free)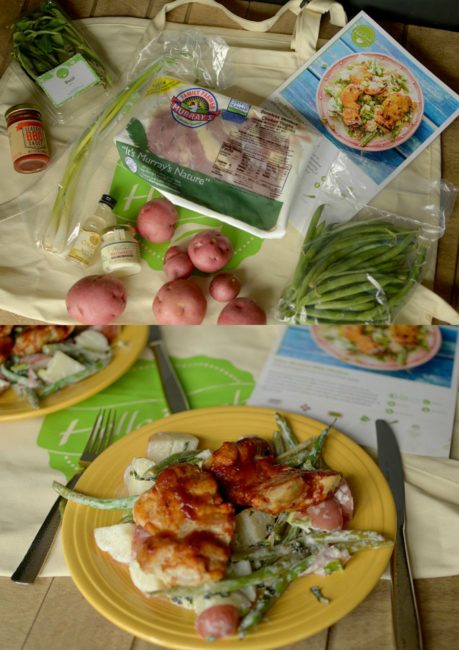 Argentine- Spiced Steak with Scallion Chimichurri and Spinach Couscous Salad:  Tender steak rubbed in cumin and served on top of a couscous veggie salad and homemade chimichurri.  I'm not usually a steak person, but this dish had so much unique flavor (thanks to the cumin, chimichurri, lemon and garlic) that I was all about it. (Nut-free and dairy-free)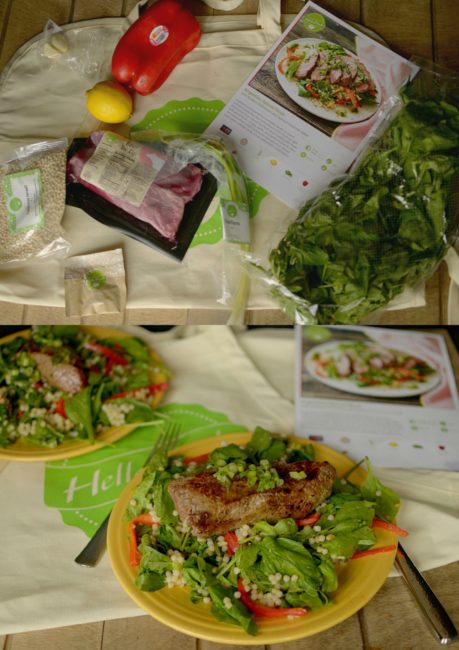 I definitely recommend Hello Fresh for people who:
are learning how to cook healthy, but have no idea how to start

don't have time to prepare home cooked meals

enjoy dining out but want to save money by eating in

are tired of the same old dinner and need a change up
Interested in trying Hello Fresh for yourself,  use the code ATHLETICAVOCADO to get $35 off your first order!
---
Questions of the day!
Have you ever used a meal delivery service?