This guilt-free Take 5 Coconut Oil Chocolate Bark is a delicious vegan and gluten-free take on the popular candy bar. It's loaded with peanuts, chocolate, caramel, pretzels and peanut butter and you would never guess that it's healthy!
So it's almost our birthday, and you know what that means? An extra special treat for you today in the form of CHOCOLATE!!! Do you guys remember the Take 5 candy bars? You know, the ones with pretzels, caramel, peanut butter, peanuts and chocolate?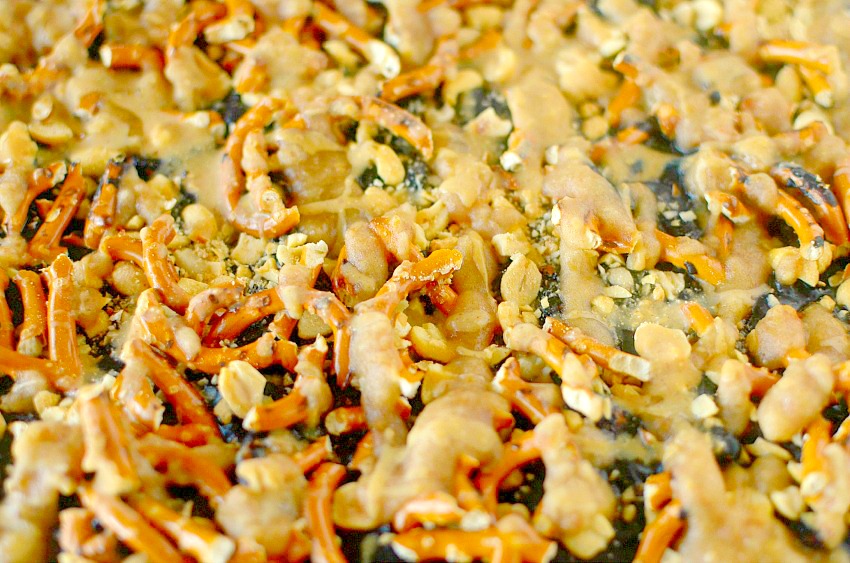 It's funny because I've never really liked candy bars, but I was all about Take 5 bars when I first tried them. I vividly remember the first time I sunk my teeth into the sweet and salty goodness. I was ice skating, well, more like trying not to stay on my feet because I fell at least 50 times. I was super hungry after, and of course I begged my mom for a dollar to get a snack at the vending machine. Lo and behold, there it was, in the mix with the potato chips and cheese curls. Needless to say, one bite and I was hooked.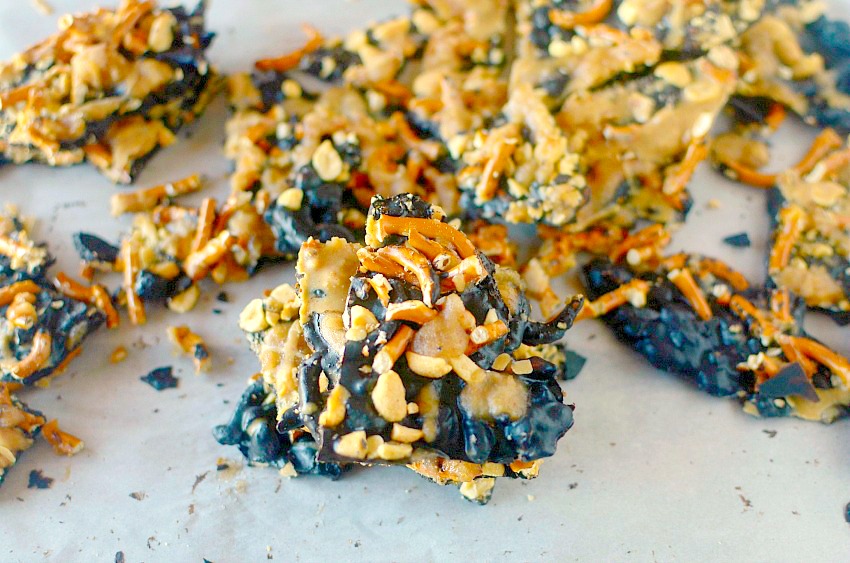 I haven't had a take 5 bar in 5eva, so it was bout time to recreate the incredible flavors, in a healthier way of course!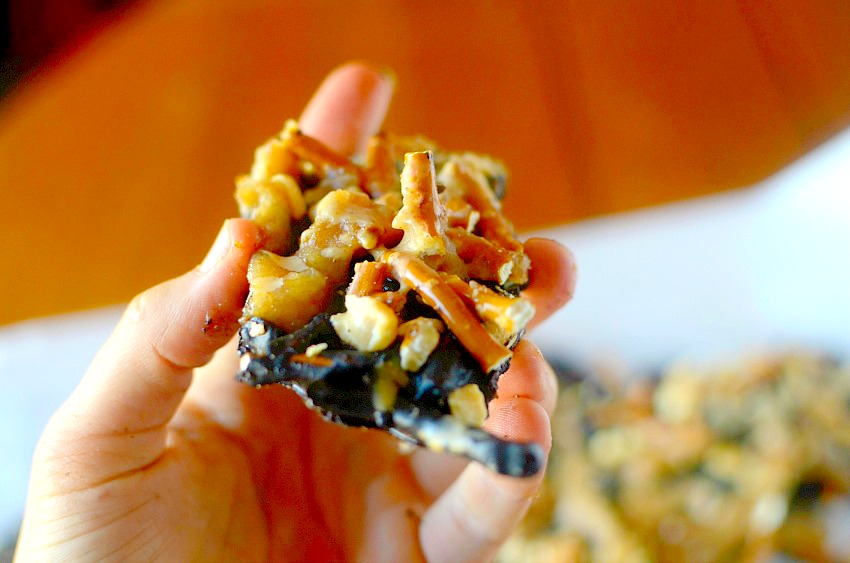 So your'e probably wondering, "how do you make that healthy?" It's actually pretty simple. You create coconut oil chocolate, mixing coconut oil , high quality cocoa powder, and unrefined sweetener. Then you add in the heavenly mix-ins and save some for the topping and freeze that 'ish until its frozen.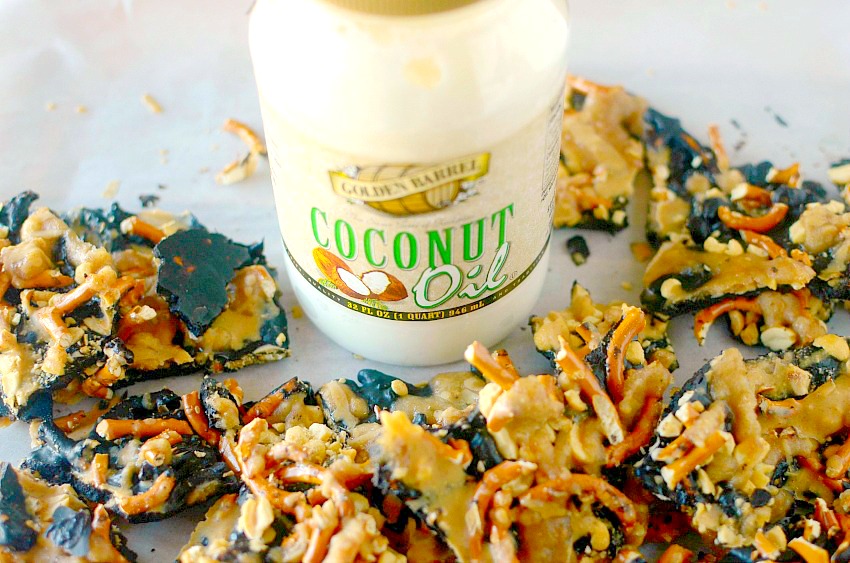 Now, about that coconut oil. As you guys probably have seen, we use coconut oil in many of our recipes.  From sweet to savory dishes, it's of our go-to ingredients. My favorite brand is definitely Golden Barrel coconut oil because of it's high quality, pure ingredients and tradition.  At Golden Barrel, it's all about putting tons of effort into creating the best quality ingredients, which we are all about.  Golden Barrel also uses no preservatives added, which is an added bonus, just pure coconut oil. Use it in any recipe that calls for oil, and you'll LOVE the pure flavor that Golden Barrel Coconut Oil lends, I promise!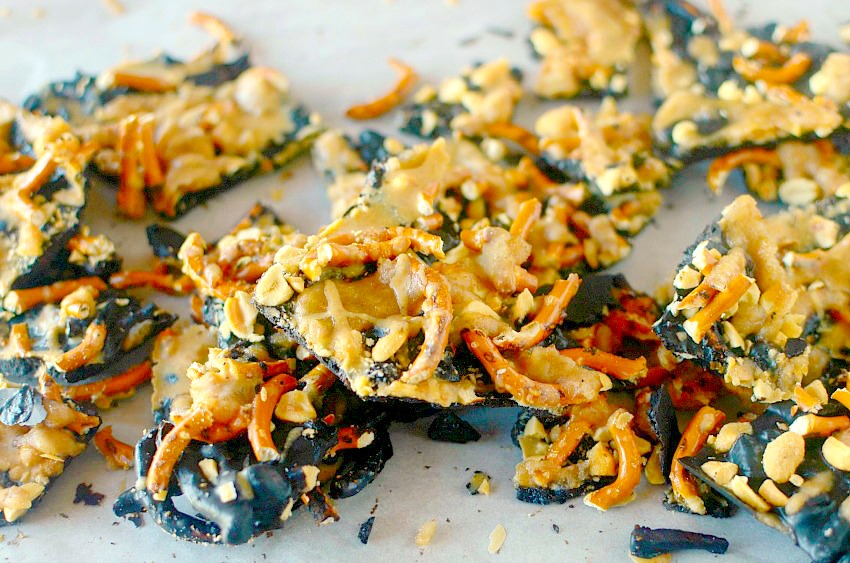 You will love all of the sweet, salty, crunchy, smooth, peanut buttery and chocolatley guilt-free goodness that this Take 5 coconut oil bark has to offer! It's too delicious, easy and simple not too make!
We know your drooling over that goodness right there 😉
Take 5 Chocolate Coconut Oil Bark
Ingredients
1/2 cup Golden Barrel Coconut Oil, melted
1/2 cup cocoa powder
1/4 cup pure maple syrup
2 Tbsp. peanut butter, melted
2 Tbsp. date caramel
1/2 cup crushed peanuts
1/2 cup crushed gluten-free pretzels
Toppings:
2 Tbsp. melted peanut butter mixed with 1 Tbsp. coconut oil
2 Tbsp. date caramel
1/2 cuo crushed peanuts
1/2 cup crushed gluten-free pretzels
Instructions
Line a cookinf sheet with parchment paper.
Combine coconut oil, cocoa powder and maple syrup in a bowl. Mix well. Add in peanut butter and caramel and mix until smooth.
Add in peanuts and pretzels and spoon onto cooking sheet. Spread out until mixture is about 1/2 inch thick.
Add on remaining peanuts and pretzels. Drizzle on peanut butter and caramel and place in freezer. Freeze for about 30 minutes, or until bark is solid.
Break into smaller pieces and enjoy!
Store in freezer.
* To make paleo friendly, sub in almond butter for peanut butter, and crushed almonds for crushed peanuts
http://athleticavocado.com/2016/05/14/take-5-chocolate-coconut-oil-bark/
[Tweet "Healthy Take 5 Coconut Oil Chocolate Bark!!!"]
Like This Recipe? Make Sure You Pin For Later!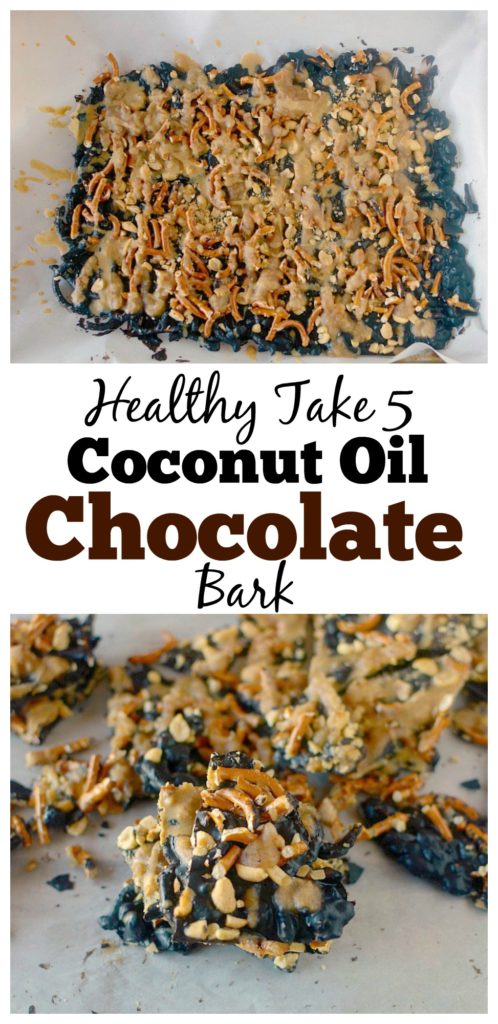 You Make Also Like These Recipes!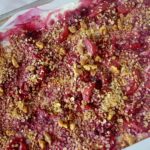 Superfood Crisp Greek Yogurt Bark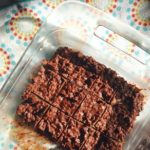 Chocolate Sunbutter Rice Krispie Fudge
What's your favorite candy bar?

What's your favorite chocolate combo? PB & CHOCOLATE!
"A big thanks to Golden Barrel for sponsoring this post!  As always, all opinions are my own."