This Spicy Grilled Chicken Pineapple Buddha Bowl is a delicious and healthy dinner that is bursting with flavor! Also paleo and whole 30 approved!
So you probably are already aware, but about 80% of our recipes are breakfast, 18% of them are dessert and about 2% are dinner/savory.  I guess it's because I'm an early bird and breakky if my favorite meal of the day, but no matter the reason, we kinda feel guilty for not creating delish dinner recipes.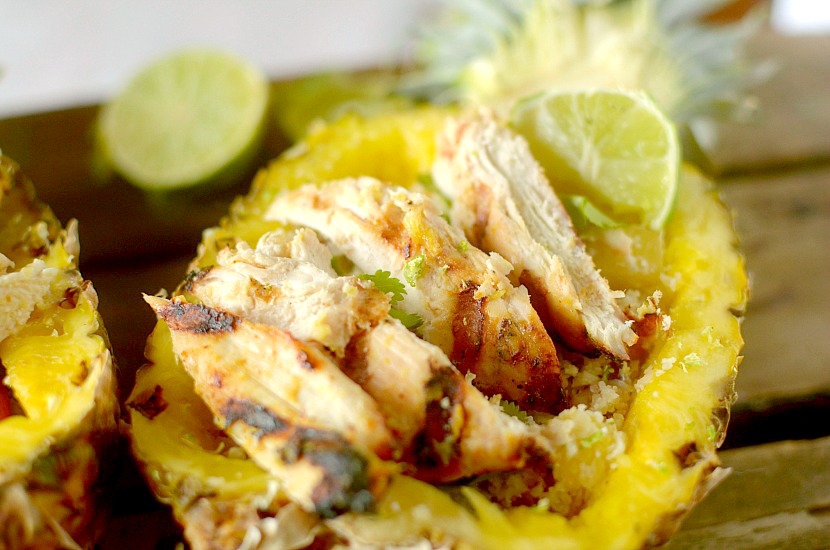 Lets be real here, If I had to choose between a bowl of ice cream and a bowl of mashed potatoes, 99.9% of the time that ice cream will be dominant.  My sweet tooth just can't stop, and it won't stop until I make it stop.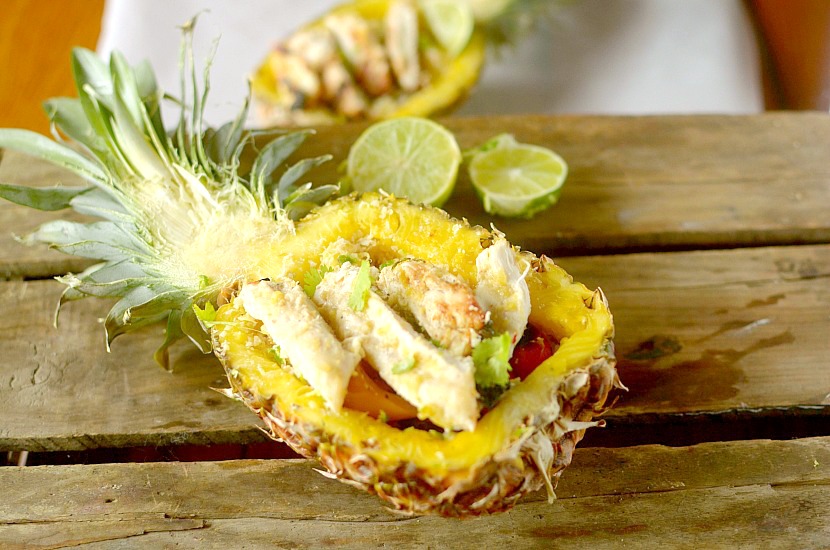 When I make a savory recipe, aka this one, I always feel the need to add something sweet because it's my (sinful) nature.  Don't get me wrong here, I love every kind of veggie (except artichokes, they make me wanna choke), they usually just need an added omph of flavor.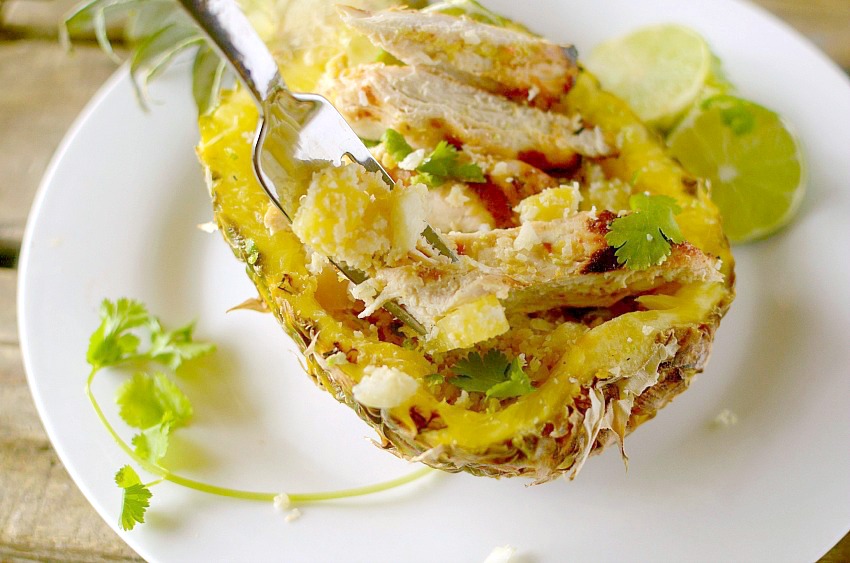 Cauliflower rice is great, but when combine with sweet pineapple, lime and cilantro, it become BAE.  Grilled chicken is a good versatile protein, but when marinated in spicy pineapple-yogurt marinade and grilled ( YAS to grilling season), it becomes fingerlickin' gud.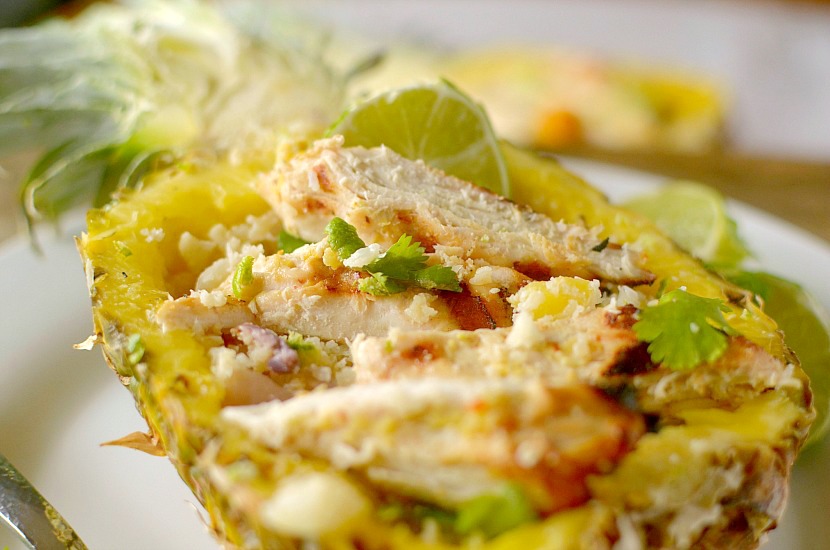 Scoop it all in a bowl made from pineapple, and you gotta a dinner that I would (shockingly) choose over a bowl of ice cream.

Spicy Pineapple Grilled Chicken Buddha Bowl
Ingredients
1 Pineapple cut in half
4 chicken breasts
1/2 plain greek yogurt or coconut yogurt
juice of one lime
2 Tbsp. fresh cilantro, finely chopped
1/4 tsp. red pepper flakes
1/8 tsp. chili powder
Rice:
1/2 small head of cauliflower
one rd onion, finely chopped
1 cup diced pineapple
juice of half lime
1/2 cup fresh cilantro, chopped
Instructions
Cut pineapple in half. Scoop out insides to resemble a bowl. Set aside.
Place one cup of scooped out pineapple in a food processor. Blend until pureed. Mix with greek yogurt, lime juice, cilantro red pepper flakes and chili powder.
Place chicken in glass pan and spread pineapple-yogurt marinate all over. Let it marinade for at least one hour.
While waiting for chicken, cut up cauliflower and place into a food processor. Blend until it resembles cauliflower rice. Add diced pineapple, lime juice and cilantro.
Place a sautéing pan on medium heat and add red onion, until browned (about 5 minutes). Add rice mixture and let sauté until rice starts to brown ( about 10 minutes), stirring occasionally.
Add rice to pineapple bowls.
Once chicken is done marinating for at least one hour, grill (or bake in oven at 350) until done.
Slice and add to pineapple bowl.
Enjoy!
http://athleticavocado.com/2016/05/13/spicy-grilled-chicken-pineapple-buddha-bowl/
Like This Recipe? Pin For Later!

You May Also Like These Recipes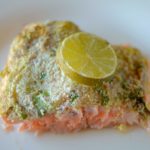 Simple Almond Lime Crusted Salmon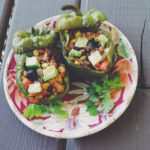 What's your favorite way to eat chicken?

Your favorite summer dinner?
linking up for Strange But Good and Foodie Fridays