This Peanut Butter and Jelly Pancake in a Mug is made in less than 2 minutes with only a few ingredients! Now you can enjoy have pancakes on a busy morning too!
 Making food in a mug is one of my most favorite ways to prepare food, because let's be honest, when you're hungry, you don't wanna wait 10980 minutes for it to cook! Who else agree's with me?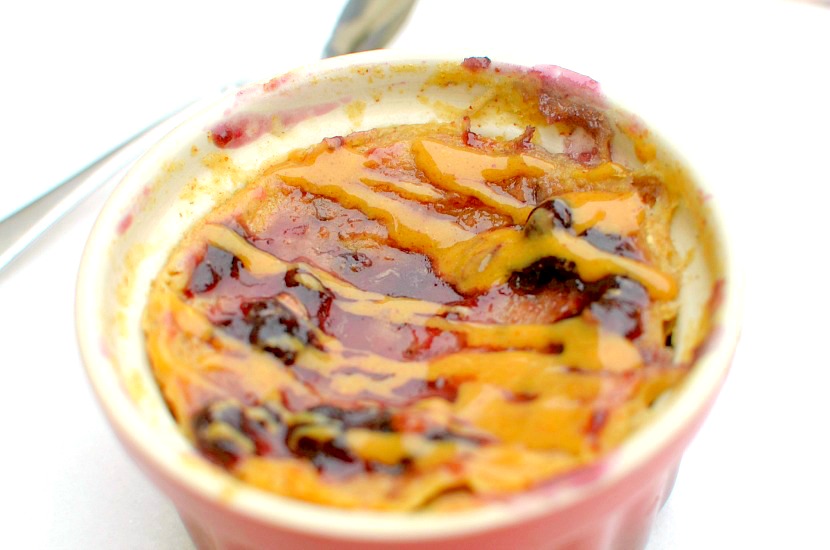 I've known all too well the struggle of wanting a nice home-cooked breakfast on a busy morning but not being able to have it because the lack of time and that, my friends, is a sucky feeling.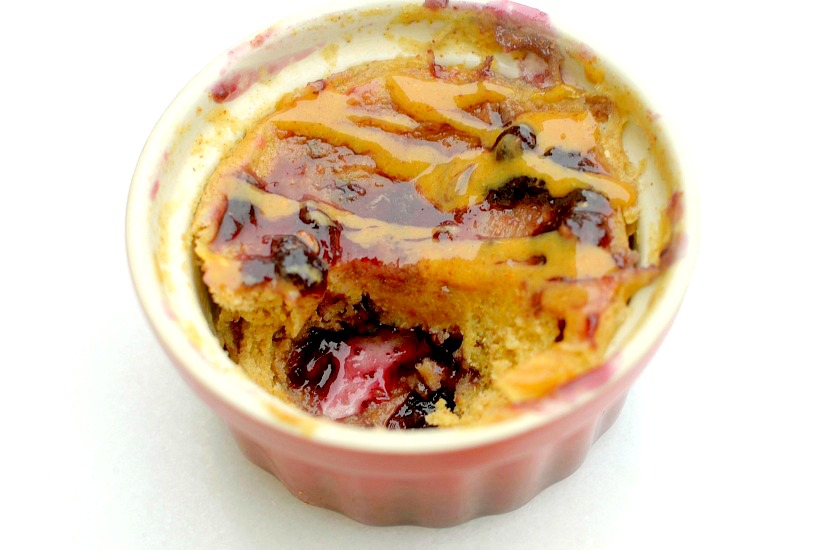 My obsession with food in a mug has taken me all the way to one of my most favorite Sunday morning breakfasts ever, pancakes. Yes pancakes in a mug, and no, your not dreaming either! All you need is your favorite complete pancake mix that only requires water or milk (I used Kodiak Cakes protein pancake mix but I know Bob's Red Mill has a GF mix as well) and some peanut butter and jelly and you've got a delicious pancake made in less than 2 minutes, what could be better?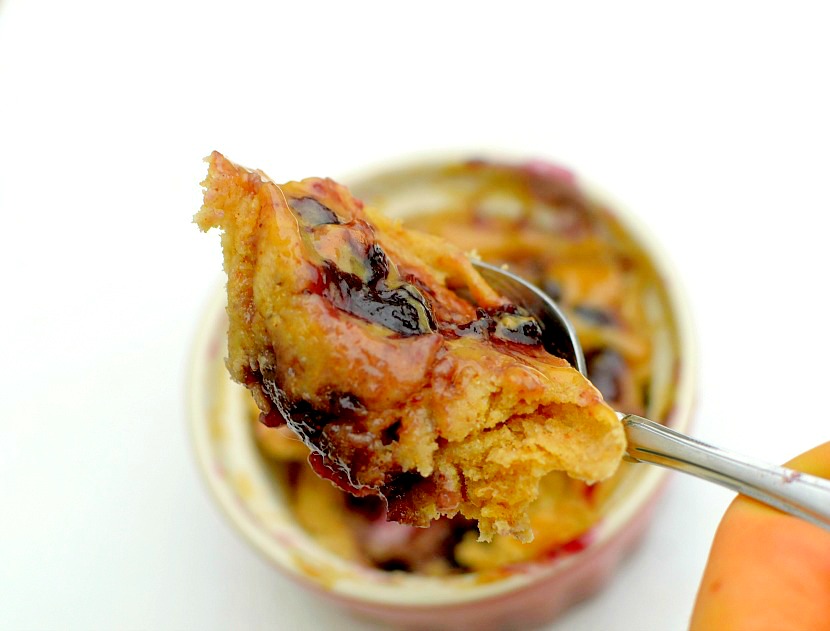 Oh, and don't forget to add the Peanut Butter Maple Drizzle on top, it's magical.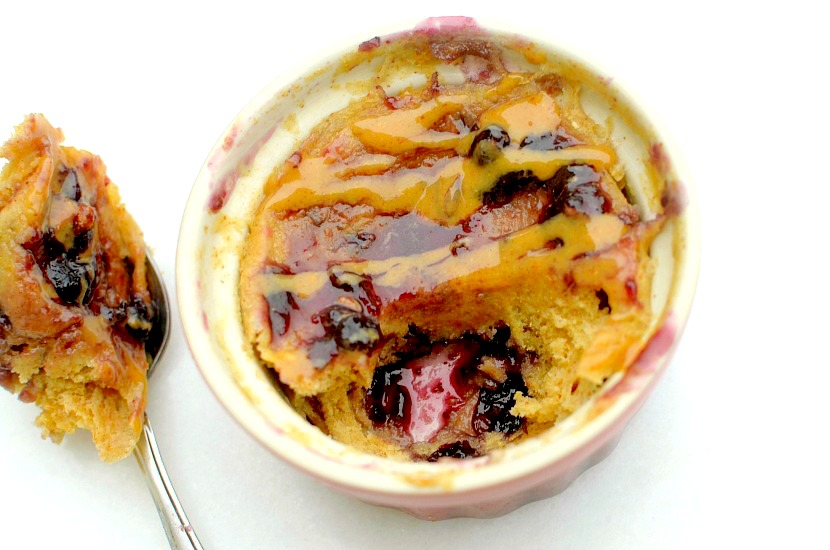 Enjoy this PB and J Pancake Mug Cake for the most perfect breakfast to start your day!
Peanut Butter and Jelly Pancake in a Mug
Ingredients
6 tbsp complete pancake mix
6 tbsp water
1/2 tbsp peanut butter
1 tbsp jelly
Peanut Butter-Maple Drizzle
1 tbsp peanut buter
1/2 tbsp maple syrup
1 tsp coconut oil
Instructions
Mix all ingredients well in a mug coated with cooking spray
Microwave for 1-1:30 seconds
For Glaze:
Mix all ingredients together in a bowl and microwave for 30 seconds, drizzle on top of pancake
http://athleticavocado.com/2016/04/10/peanut-butter-and-jelly-pancake-in-a-mug/
[Tweet "PB & J Pancake in a Mug! YESSS!"]
Don't Forget To Pin For Later!!!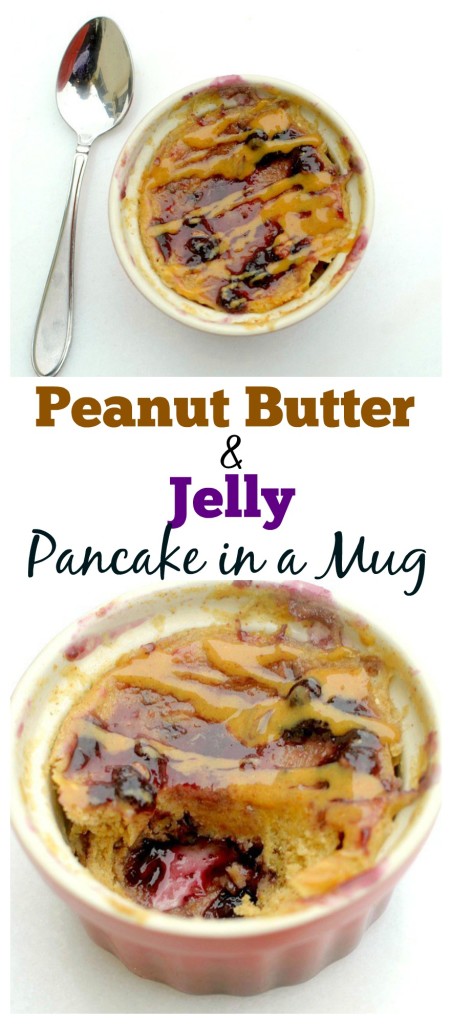 More Quick Breakfasts!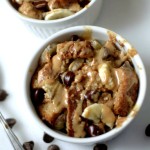 Chunky Monkey French Toast in a Mug
What's your favorite weekend breakfast?