Now that its the new year, many people have resolutions that involve healthy eating.  Whether it be to add more veggies into your diet or swapping out junk food for healthier alternatives, we are all in the same boat!  Because we are both extremely active (2 practices a day/ 5 days a week), we need to properly fuel our body with the right nutrients!  Even during four hour practices when I feel like I need more energy, I try to eat a healthy snack that won't upset my stomach.  I've tried an apple or a banana, but I don't digest them well while Im flipping upside down!
Thankfully I was sent a number of tasty and healthy snacks from Made in Nature!  They have sweet treats like their figgy pops as well as savory snacks like their Rosemary and Truffle Kale Chips!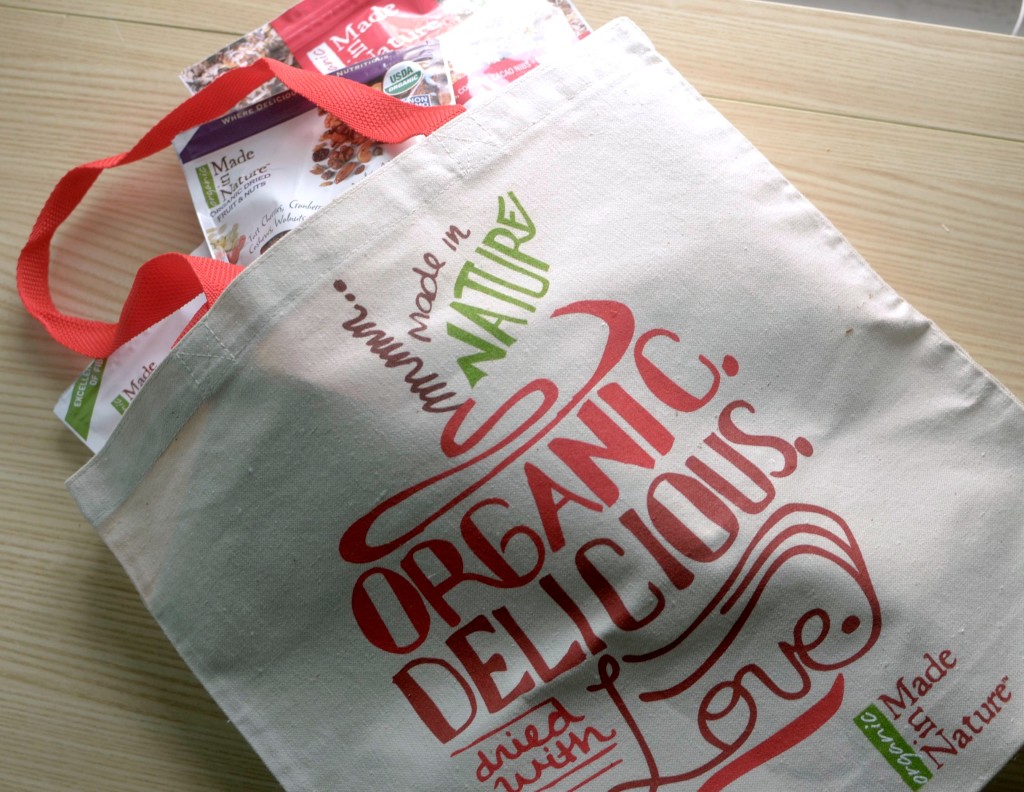 Lets look at each snack in greater detail: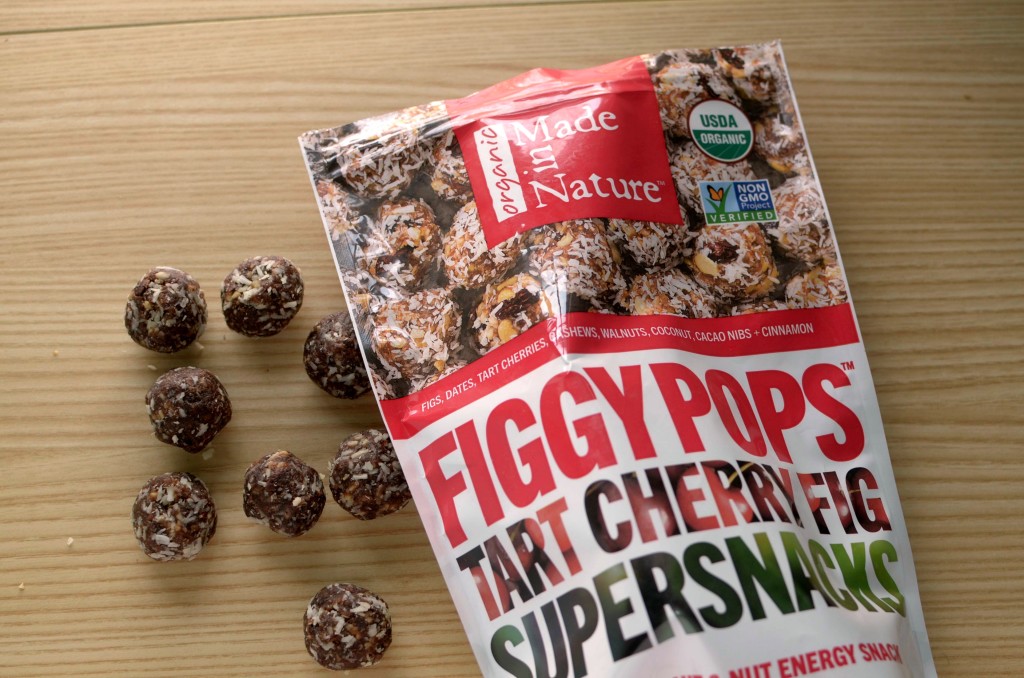 A blend of organic figs, tart cherries, walnuts and cacao nibs covered in coconut with just the right crunch you crave!  Great for a pre workout snack when you need a little natural sugars for energy! These are rich in omega-3s, a good source of fiber and there is no refined sugar!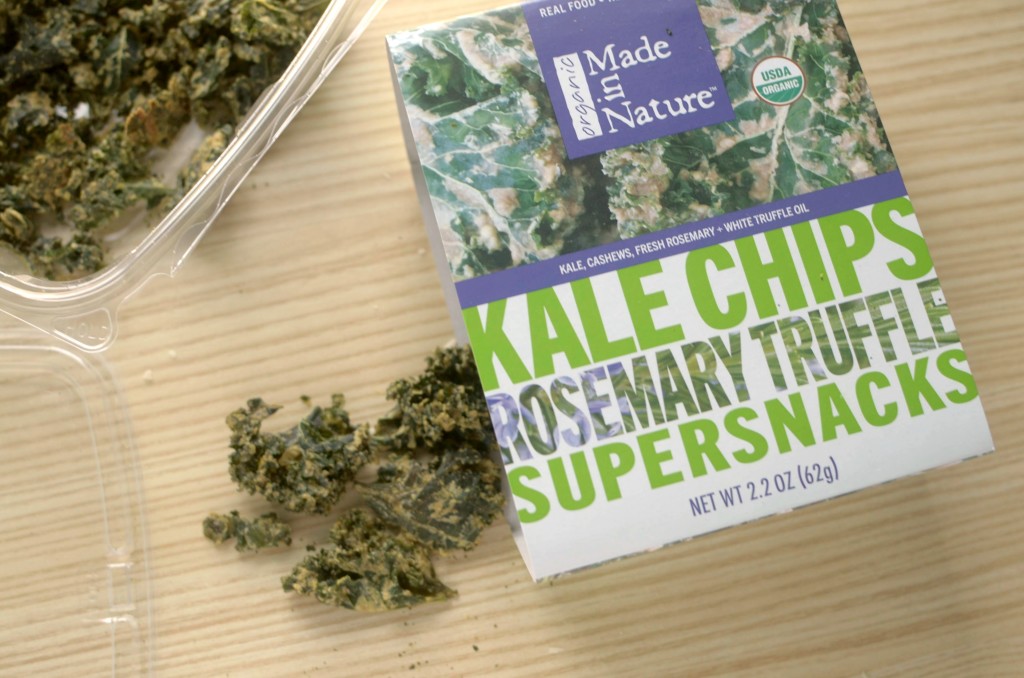 An epic combo of fresh, organic, kale, aromatic rosemary and rich, earthy white truffle oil.  Perfect for when you are craving a savory, crunchy snack!  These are raw, vegan-friendly and a good source of fiber!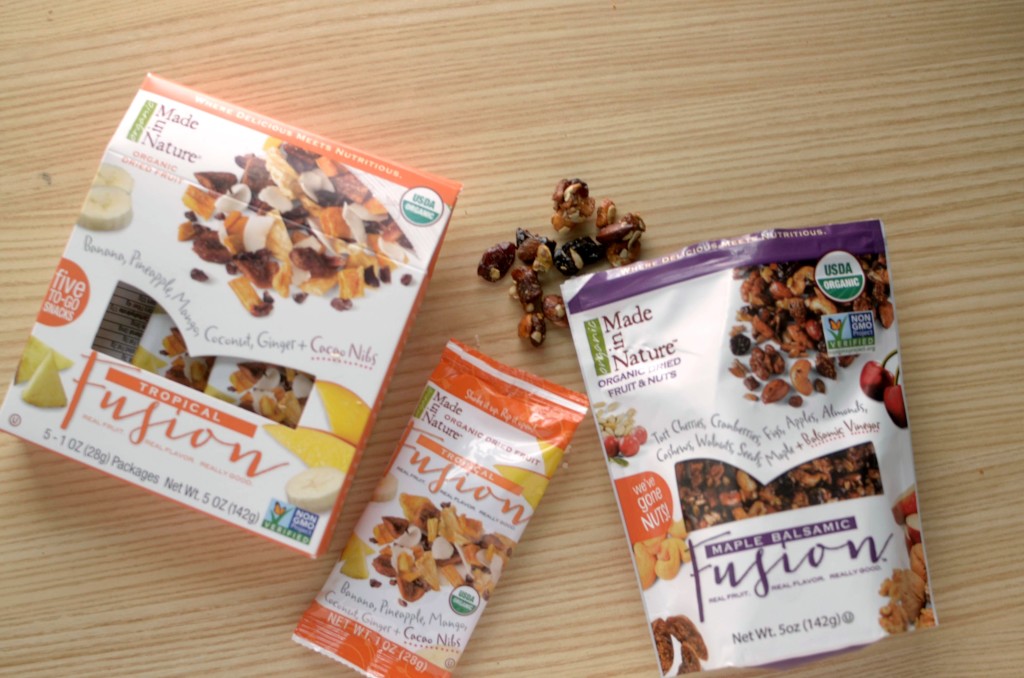 A tasty blend of sun-ripened bananas, pineapples, mangoes, coconut, a touch of ginger and cocoa nibs. No sugar added, gluten-free, sulfur-free and only 100 calories per snack.  A great snack on the go!
A unique blend of tart cherry,fig, pepitas, walnut, cashews, almonds, maple syrup and balsamic vinegar! Low sodium, no refined sugar and unsulfured.  Perfect for a healthy foodie!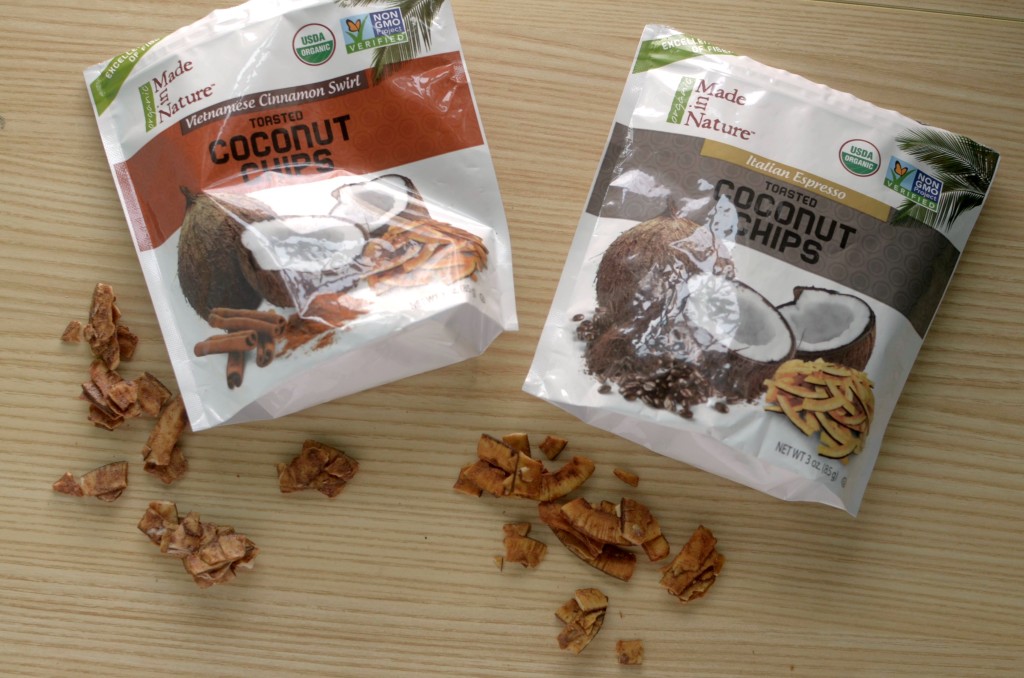 Italian Espresso Toasted Coconut Chips:
A mixture of organic maple syrup with rich coffee flavor for a perfect afternoon pick-me up snack!  Made with organic coconut, refined sugar-free and packed with fiber!  Coffee Lovers Rejoice!
Vietnamese Cinnamon Swirl Toasted Coconut Chips:
A combo of sweet Vietnamese cinnamon with a touch of organic maple syrup for a crunchy and sweet snack!  Made with organic coconut, refined sugar-free and high in fiber!  Sprinkle on top of oatmeal for a satisfying crunch!
To learn more about these incredible wholesome snacks, visit Made in Nature!
This post was compensated by Mambo Sprouts.  All opinions are my own.