Hello Fellow Avocado's! Welcome to a new segment that will take place on Sunday's here at Athletic Avocado called Favorite links of the week. We will be sharing some of our favorite articles and recipes of the current week and we hope you enjoy! Happy Sunday 🙂
Athletic Avocado Links
Articles
Robin does an excellent job of explaining that BMI cannot determine health and is therefore is not an accurate measurement for anyone!
Liz talks about the importance of setting goals that matter: "If you set a goal of being healthier, getting stronger, or learning something new, you'll get so much more satisfaction in the end." Plus she is a bad a** for competing gymnastics at 27!
Cleanses and detoxes are not the answer for weight loss in the long run, they usually do more harm than good!  Plus, who actually likes to drink green juice for one week straight?
Great tips on how to make fluffy pancakes, juice without a juicer, DIY dried cranberries, easy kitchen organization and home remedies for a sore throat!
Recipes
AIP Paleo Avocado Turmeric Chicken Salad via Clean Eating Veggie Girl
This chicken salad has got avocado and coconut cream in it to replace the mayo! This would be perfect in a lettuce wrap for a tasty and grain-free lunch!
Healthy Smores Pancakes via Jar of Lemons
You would not think these were healthy at first glance, but they are full of wholesome ingredients like egg whites, coconut flour, greek yogurt and protein powder!  Defs on the list to try for breakfast soon!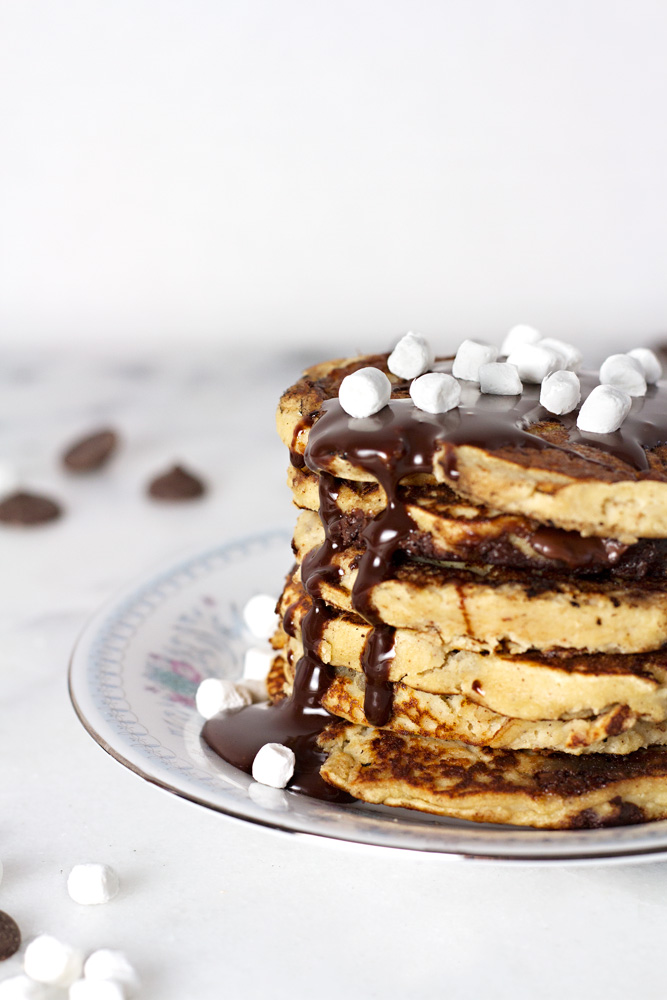 Baked Shoestring Carrot Fries with Za'atar via A Clean Bake
Can we talk about how amazing this idea is?  I'd take these carrot fries over potato fries any day!  Plus they are ten times healthier!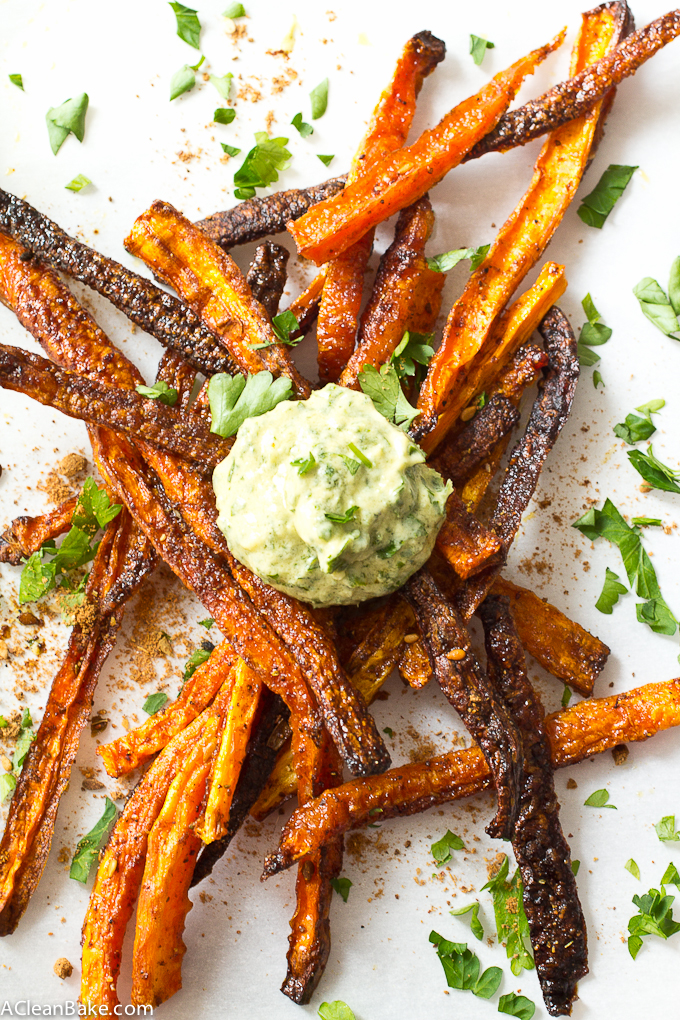 Carrot Cake Smoothie Bowl via Broma Bakery
I never thought about adding carrot to a smoothie, but now I can't stop thinking about it!  Carrot cake in smoothie form is an incredible idea!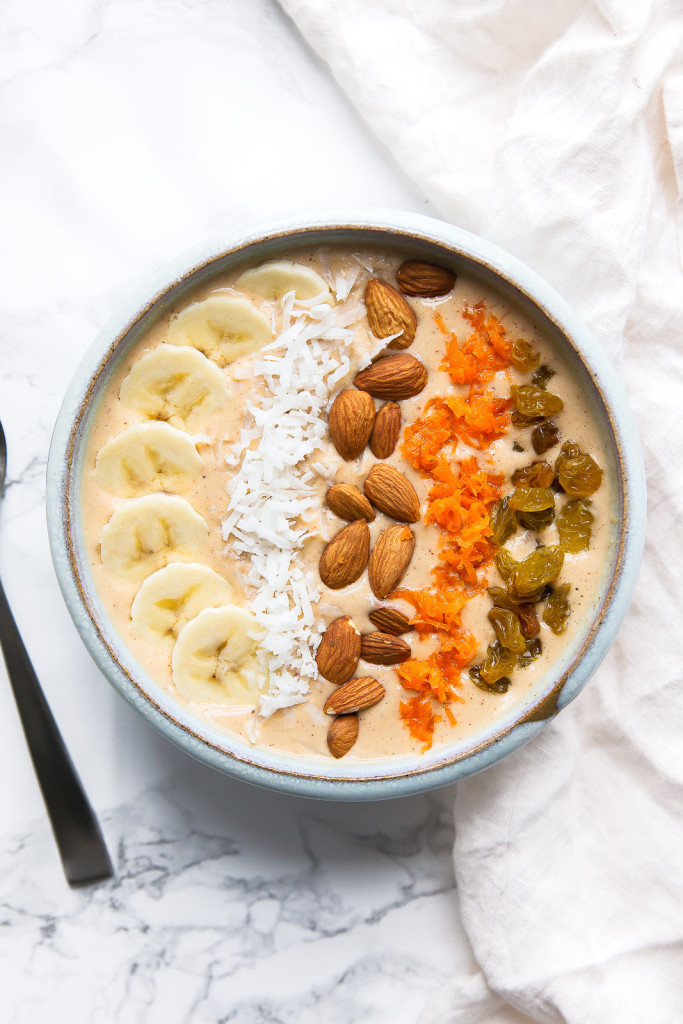 Thai Pork and Vermicelli Salad with Shrimp via Tangerine Zest
/take your boring salad to the next level with this recipe! This salad is full of incredible flavor and nourishing ingredients!