Now you can have your coffee and eat it to with this Slow Cooker Paleo Banana Bread with a Mocha Swirl! Its also gluten-free and vegan-friendly!
Whats the first thing you think about in the morning?  Is it "I'm so excited to go to work!" No.  Is it "I can't wait to work out at 5 am and run 10 miles in the cold!" No.  Is it " I need Cawfee!"  Thats a big FAT YES!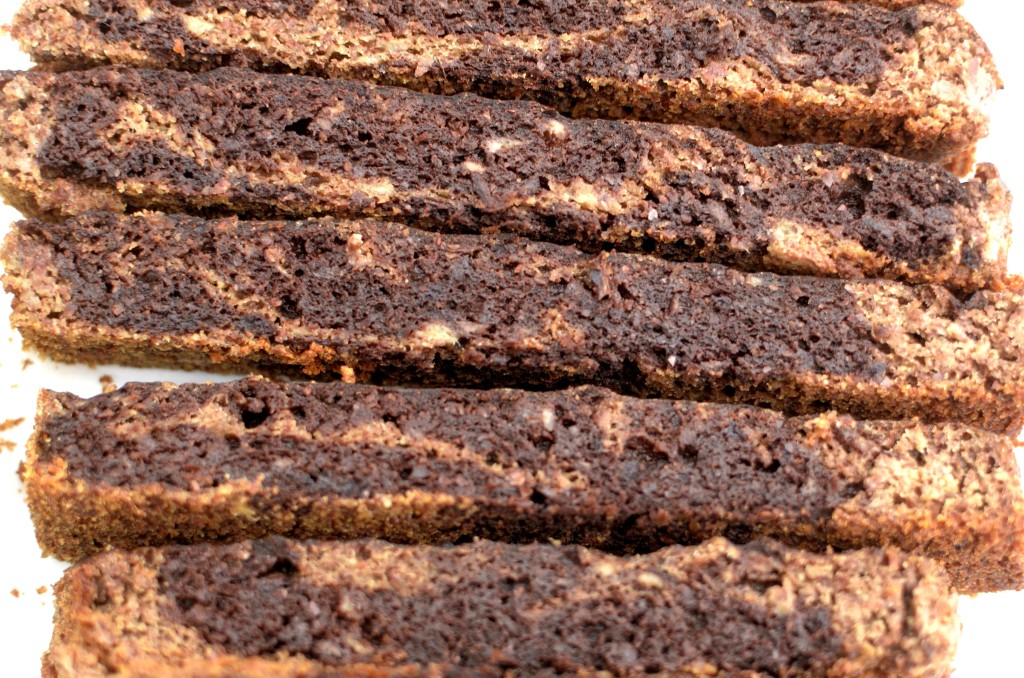 If your like 95% of America, then you need a cuppa joe first thing in the morning.  I don't blame ya, I guzzle 3-4 cups a day.  Coffee is life, and without coffee, nothing good happens.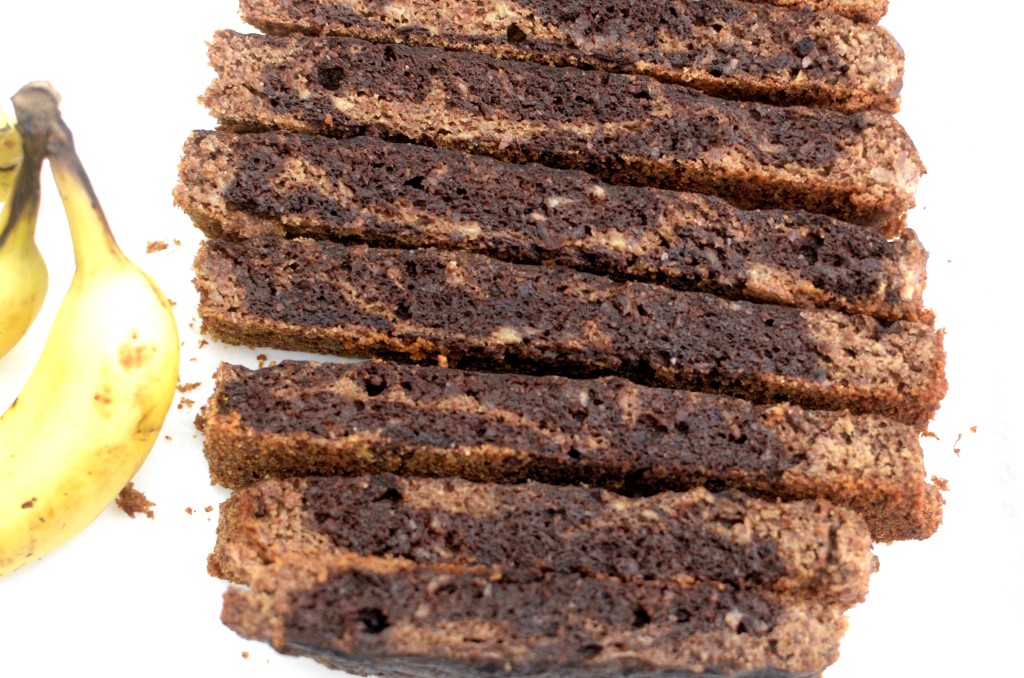 Think about the last time you when a day without coffee.  It was probably a horrible day, just saying'.  But what most people don't know is that when you bake with coffee, magical things can happen.  It does wonders in baked goods with chocolate, and is basically like coffee you can eat.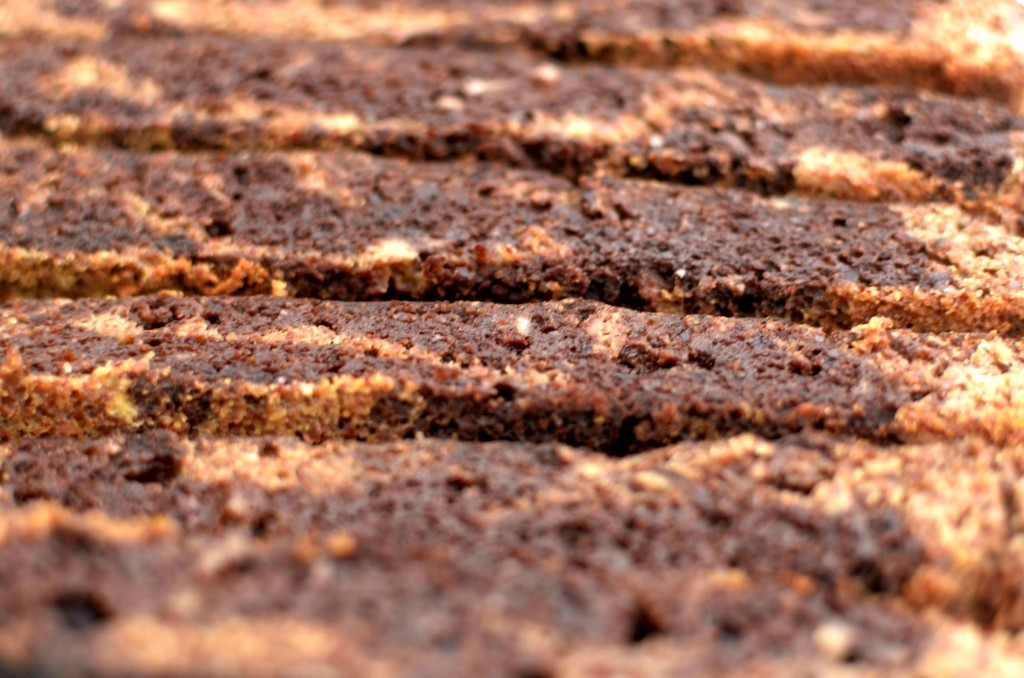 Banana bread is a great breakfast treat, am I right?  Now how bout adding coffee and chocolate to banana bread?  Hallo Mocha Swirl Banana Bread goodness!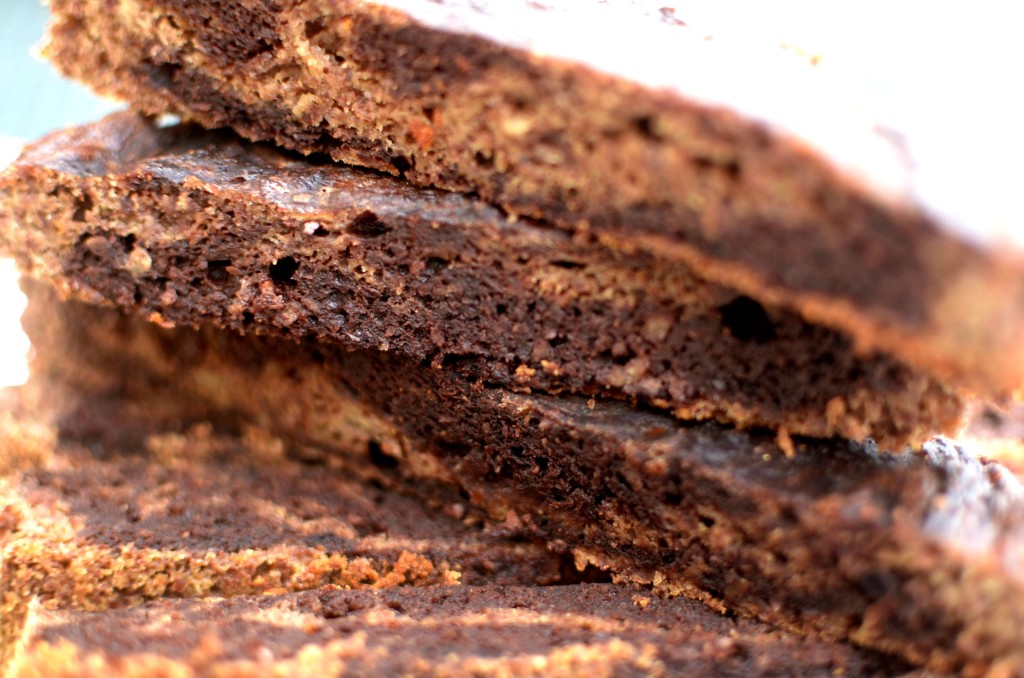 And its so simple and made in the slow cooker because slow cookers are Ah-maz-ing, am I right?  Of course I am!
Slow Cooker Paleo Mocha Swirl Banana Bread
Ingredients
Instructions
Combine almond flour, arrowroot starch, baking powder, instant coffee and cinnamon in a large bowl. Stir well to combine.
In a separate bowl, combine mashed bananas, eggs, maple syrup and vanilla.
Add wet ingredients to dry ingredients, making sure to mix to form a smooth batter.
Set a side 1 cup of batter in a separate bowl and mix in coconut oil and cocoa powder.
Set slow cooker to low heat and spray with cooking spray.
Spoon in batter, alternating between regular batter and chocolate batter. Using a knife, swirl the batters together.
Let cook on low heat for four hours, or until done.
Let cool, and remove from crockpot.
Enjoy!
Adapted from the Roasted Root
http://athleticavocado.com/2016/01/10/slow-cooker-paleo-banana-bread-mocha-swirl-iherb-giveaway/
[Tweet "Now you can have your coffee and eat it to with this Slow Cooker #Paleo Mocha Swirl Banana Bread!"]
Pin for Later!

iHerb Review and Giveaway!
Use the codeWFR114 to get $5 off your first order!
Have you guys ever heard of iherb?  If you didn't, now is  the chance to find out what it is!  If you are into vitamins, supplements and natural health products at a discounted price, then this website is for you!  They have a huge selection of awesome products, from herbs to all-natural cosmetics to healthy groceries! The amount of products they have on their site is incredible!  It literally took me 2 weeks to figure out what products I wanted because I couldn't decide!   After two weeks of searching, I finally ordered the products I was most excited to try:           
Baking: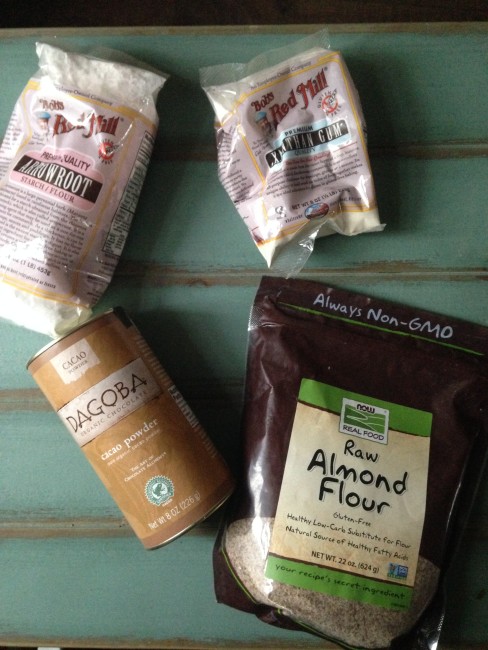 *Bob's Red Mill Arrowroot Starch:  Ive been wanting to try this in baking, but could never find it in stores!
Xanthan Gum:  I love using this in gluten-free baking, its super hard to find in stores!
*Cacao Powder:  I never tried it before, only cocoa powder!
*Raw Almond Flour:  I love baking with almond flour and never tried the raw version!
*Used those ingredients in the recipe above!
Sweeteners:
I have been running super low on stevia so I decided to stock up with new flavors!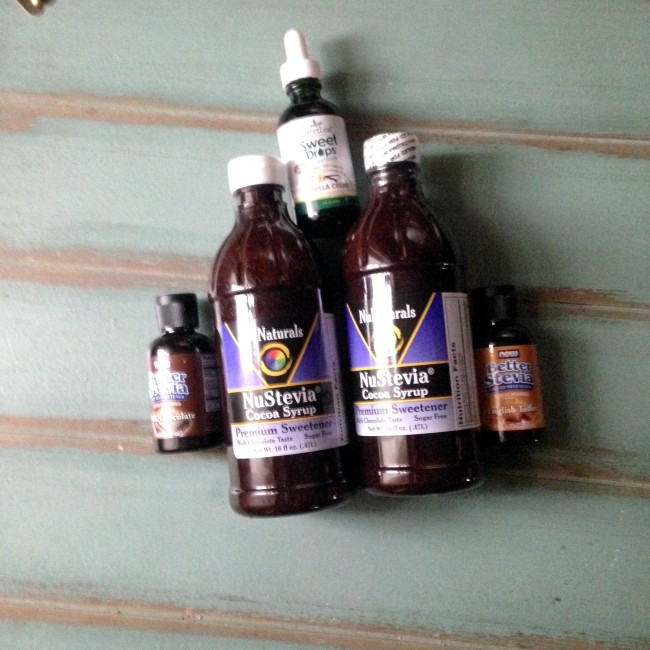 Better Stevia Dark Chocolate: Add to coffee for a mocha flavor! 
Better Stevia English Toffee: Add this to coffee and/or smoothie for a caramel like flavor!
Sweet Leafs Vanilla Creme: Great in chai tea and smoothies!
Nunaturals Chocolate Syrup: I LOVE this stuff (hence why I got two)
Misc: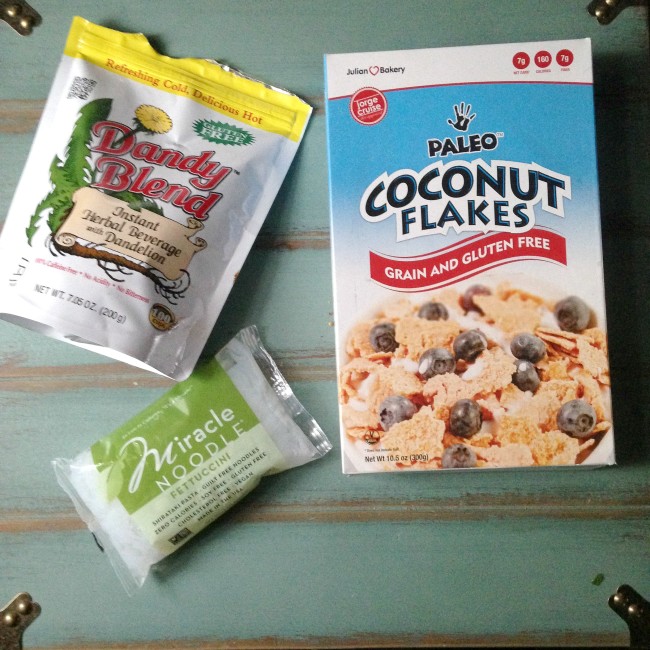 Dandy Blend Herbel Dandelion Beverage:  This stuff is a great alternative to coffee and tastes AH-MAZ-ING!  Plus its perfect for those who can't drink too much caffeine (aka moi)
Julian Bakery Paleo Coconut Flakes:  This cereal is incredible!  Its made of only coconut meat and coconut water and perfect for my paleo peeps out there.
Miracle Noodle Fettuccini:  These noodles don't have much of a taste (probs because they are zero calories) but perfect for an alternative to pasta!  You just have to add sauce and flavoring!
Enter in my iherb giveaway where two readers will win a $50 iHerb Shopping Spree!
Giveaway Guidelines:
Winners MUST REGISTER to iHerb to claim their prize.
Shipping will be taken care of for both US and non-US winners. Specifically for winners out of the US, they are responsible for any additional taxes/duties/brokerage fees levied to them by their Customs Agency and/or Postal Service.
Also, before any international readers enters the giveaway, they need to check that iHerb can actually ship to their country: To see if iHerb ships to a specific country, go to iherb.com, add a product to the shopping cart and click the "Country" drop down menu to see if their country is listed.
If you could also ask your followers to like us on Facebook at www.facebook.com/iherb or follow us on Twitter at https://twitter.com/iHerb as well, that would be awesome!