A healthy gingerbread spiced cheesecake baked apple! This makes for a delicious holiday-themed breakfast, snack or dessert!
Do you eat dessert for breakfast often?  Oh no you don't?  Im sorry to hear that! What if I told you that you could eat cheesecake for breakfast but it wouldn't give you all the bad stuff that comes with eating cheesecake?  Would you believe me or would you think Im making a sick joke?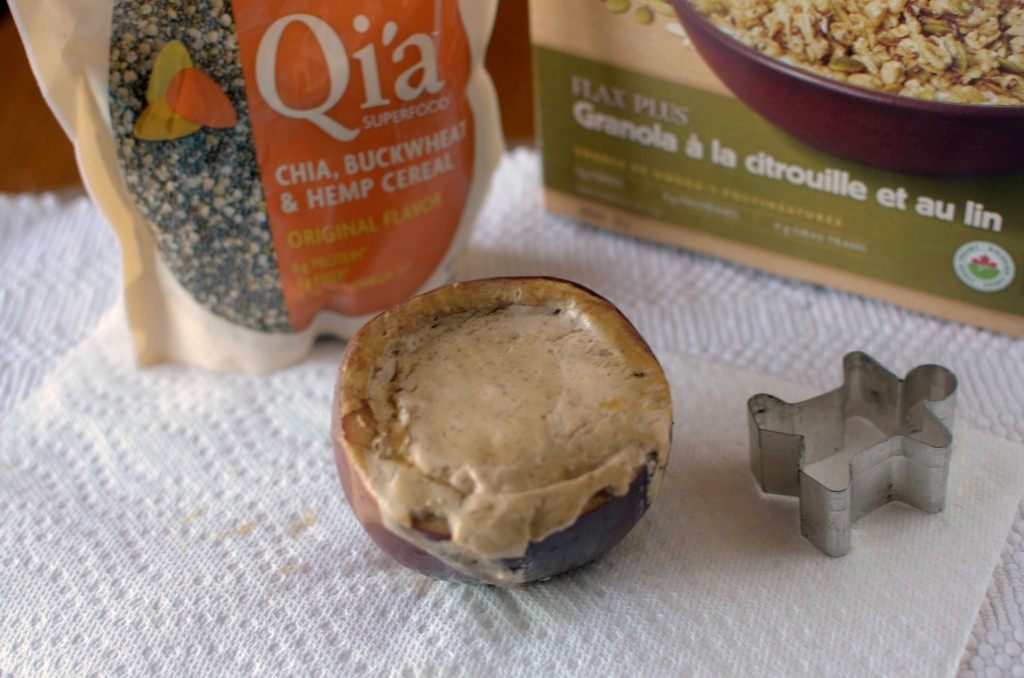 Well guess what friends, its real life, no jokes here!  This cheesecake stuffed apple is just in time for the holiday season!  Using Stonyfield greek yogurt creates the creamy taste of cheesecake without all the unnecessary fat!  Sprinkling Nature's Path Pumpkin Flax Granola and Qia Superfood Cereal adds plant-based protein, healthy fats and fiber to help keep you full and satisfied until lunch!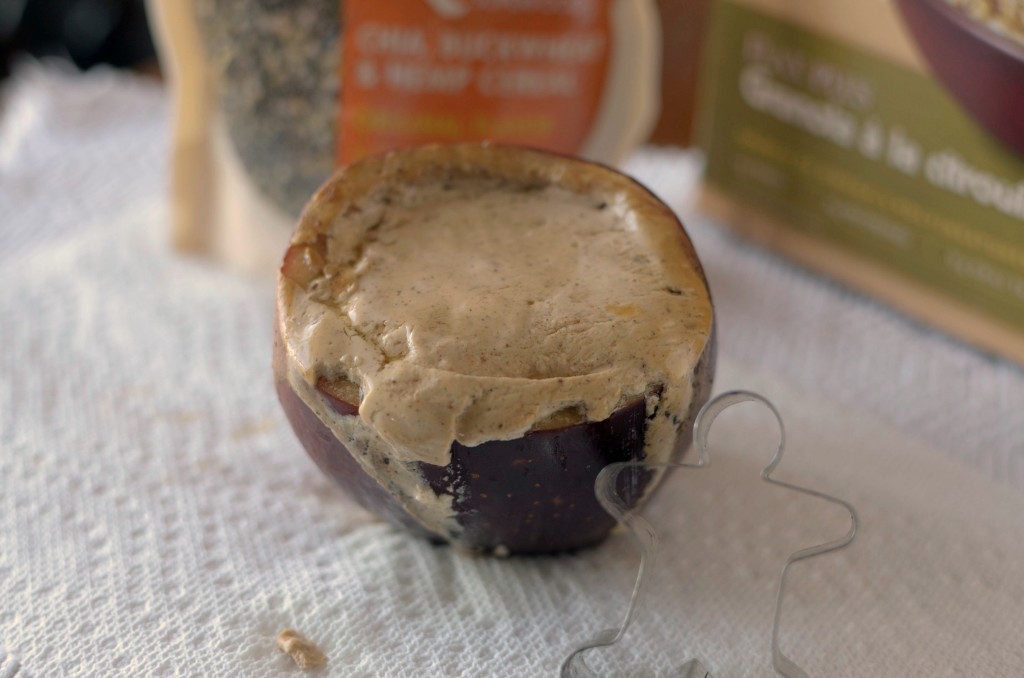 And this gingerbread cheesecake baked apple legit tastes like gingerbread, like seriously.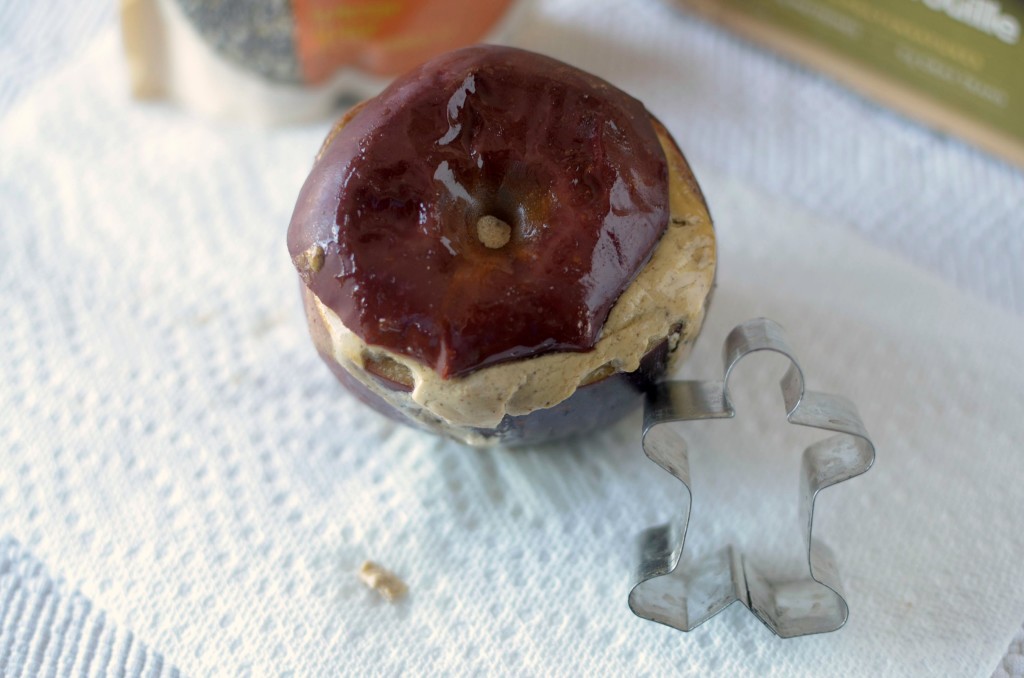 And if your not into this recipe for breakfast (which I don't know why you wouldn't be) you can totally make this for dessert without the guilt.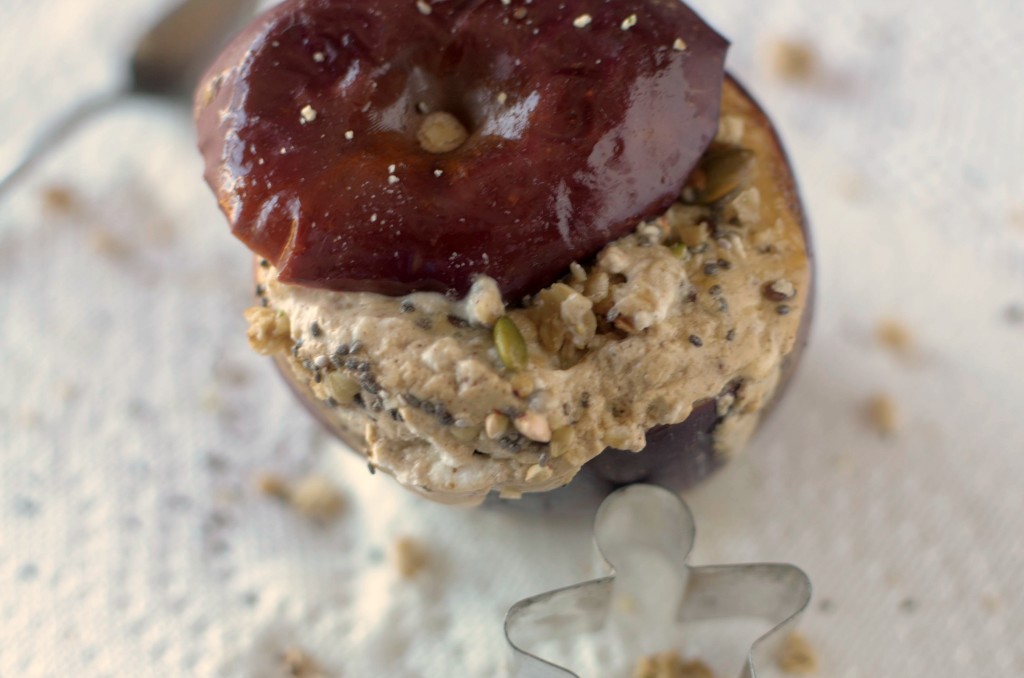 Non-guilty dessert that tastes guilty is pretty awesome!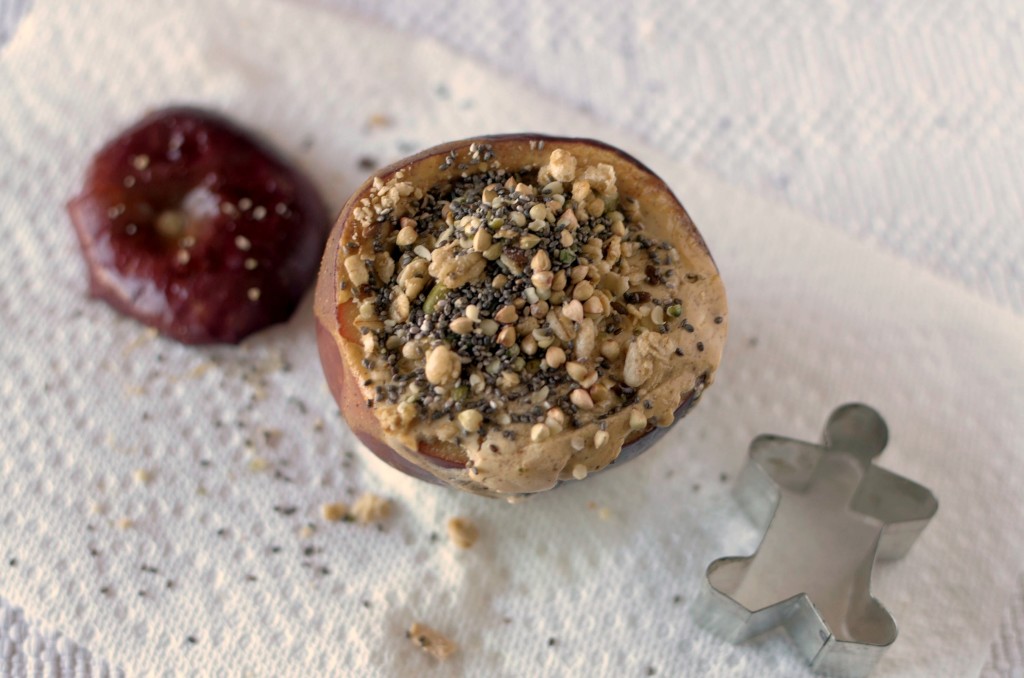 Gingerbread Cheesecake Stuffed Apples
Ingredients
1 large apple
1/2 Tbsp. molasses
1/4 tsp. cinnamon
1/8 tsp. cloves
1/8 tsp. nutmeg
1/8 tsp. vanilla extract
Instructions
Preheat oven to 350 degrees.
Cut top of apple off and scoop out middle until hollow.
Combine yogurt, molasses and spices in a small bowl. Spoon into hollowed apple.
Place apple on a baking sheet lined with parchment paper. Bake for 20 minutes.
Let cool and top with both cereals.
Enjoy!
http://athleticavocado.com/2015/11/13/gingerbread-cheesecake-baked-apple/
[Tweet "A guilt-free Gingerbread Cheesecake Stuffed Apple Recipe designed for breakfast? Dont mind if I do!"]

Linking up with Laura for Strange but Good!