Do you crave something sweet for breakfast? Have no fear! You can make this Healthy Apple Pie Yogurt Brûlée in a few minutes!
I LOVE greek yogurt for breakfast!  Its one of the few things that actually keep me full for at least 3 hours!  Everything else I eat leaves me hangry after an hour of eating (#fastmetabolismproblems ).  But I'm completely serious when I say NOTHING feels me up quite like a big bowl of greek yogurt does.  I've tried every breakfast food, from three egg omelets, oatmeal with a ginormous amount of PB, five multi-grain pancakes with bacon, etc.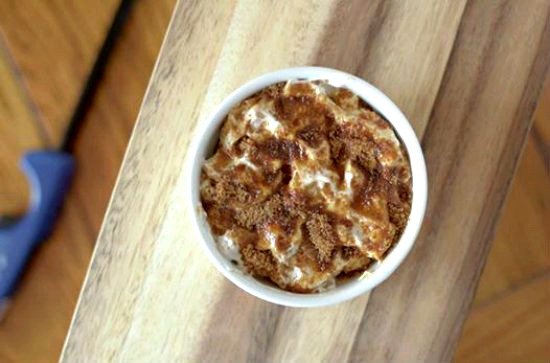 Maybe its because my body is picky and tries to imply that only yogurt will do, or maybe its all in my head (insert awkward smiling emoji).  But I'm not complaining, because greek yogurt is one of the most perfect foods in my opinion!  Its full of satisfying protein that gives me tons of energy to go about my day!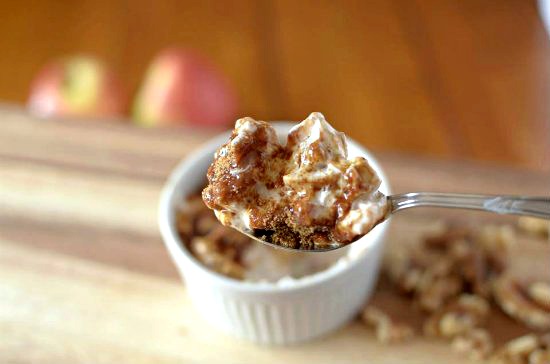 Did you ever had apple pie for breakfast?  oh no you didn't?  You can change that now!  Did you have creme brûlée for breakfast before? Oh no, not that either?  I can fix that!  You can have this simple but perfect Apple Pie Yogurt  Brûlée for breakfast that can be made in under 5 minutes!  Its hard to believe that this dessert breakfast is made of all natural ingredients and is paleo friendly, vegan friendly (when coconut yogurt is used), grain-free, gluten-free and just plain delicious!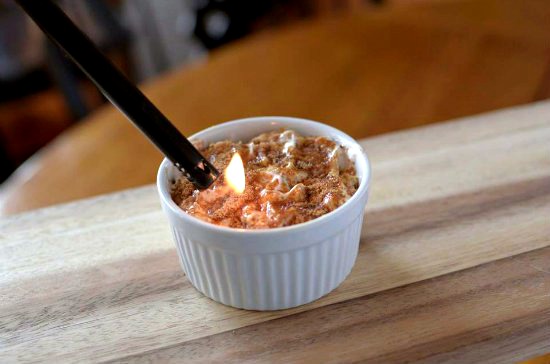 Ingredients
1/2 plain greek yogurt or coconut yogurt
1 small apple, finely chopped
2 Tbsp. crushed walnuts
1/2 Tbsp. pure maple syrup
1/8 tsp. ground cinnamon
1/8 tsp. pure vanilla extract
1 tsp. coconut sugar
Instructions
Mix together chopped apple and cinnamon in a microwave-safe bowl. Microwave for 1minute 30 seconds, or until apples are softened.
Combine yogurt, walnuts, maple syrup and vanilla. Mix in baked apple. Add mixture to ramekin.
Evenly spread coconut sugar on top of yogurt. Using a torch, melt the sugar and form a crispy top. Enjoy immediately
*slightly adapted from Skinnytaste
http://athleticavocado.com/2015/11/02/apple-pie-yogurt-brulee/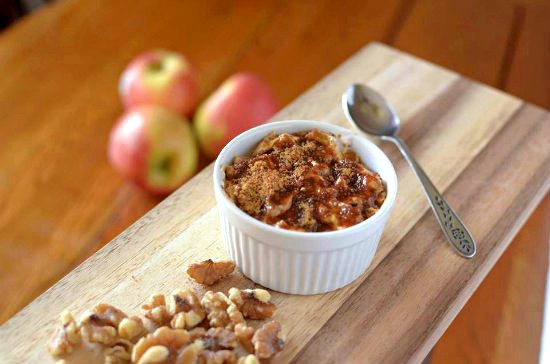 [Tweet "Now you can have your pie and eat it too, for breakfast! Make this #healthy Apple Pie Yogurt Brulee!"]
Linking up with tina muir and confessions of a Mother Runner for Meatless monday!
Linking up with Laura for Strange but Good!