Looking for a healthy and filling breakfast? Make this Paleo Apple Pie Breakfast Pizza! Its gluten-free, grain-free, dairy-free and vegan-friendly!
So if you can't tell already, I may have an obsession with making breakfast pizzas #sorrynotsorry. Hey, when you create a recipe that you're super proud of, why not make more than one variation of it? It all start with fresh summer zucchini, and the idea of creating a zucchini bread breakfast pizza.  Then it transitioned into a fall-inspired pumpkin bread version.  Then it led to an apple variation because apples are just are cool and popular as pumpkin is.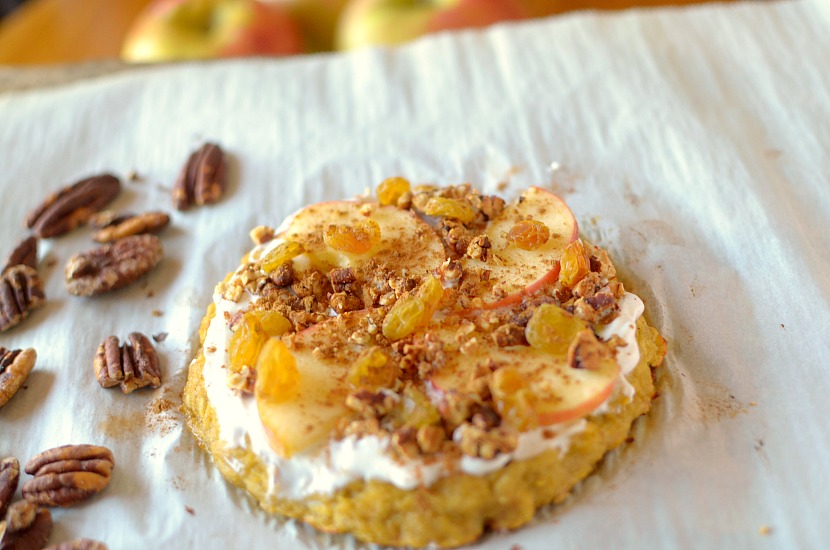 And you can never go wrong with a single-serving pizza for breakfast. I repeat: SINGLE SERVING!  Aka, no sharing needed!  And its not like you will want to share after one bite, and if you want to, you're crazy.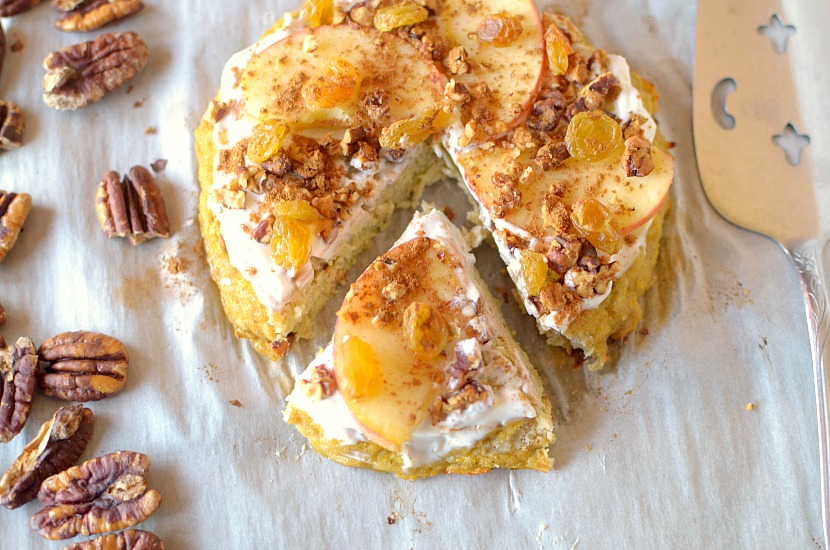 If you've been living under a rock you probably haven't realized that apples are totally in style now and there available everywhere.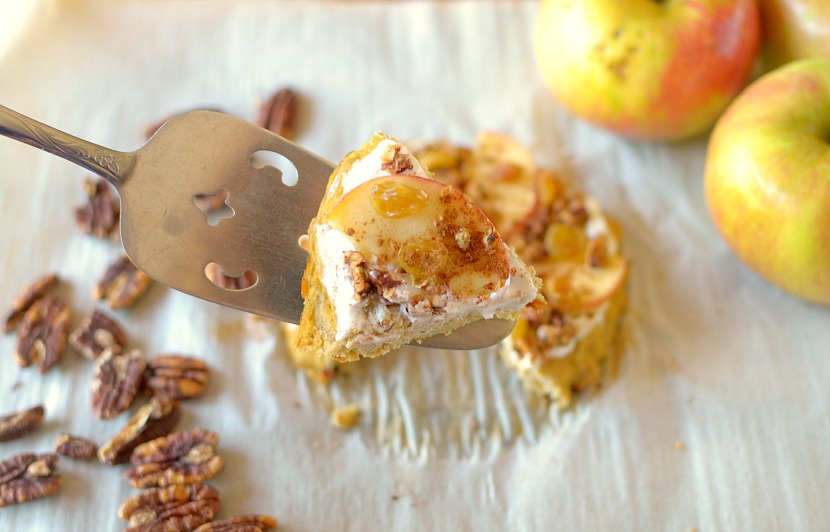 So when life gives you apples, make this Apple Pie Breakfast Pizza!
Paleo Apple Pie Breakfast Pizza
Ingredients
2 Tbsp. coconut flour
1/8 tsp. pumpkin pie spice
1/2 cup grated apple ( I used honey crisp)
1 egg, beaten (or flax egg for vegan option)
1/8 tsp. vanilla extract
1/2 Tbsp. pure maple syrup
TOPPINGS
1/4 cup greek yogurt or coconut yogurt
1/4 cup thin apple slices
1 Tbsp. raisins
2 Tbsp. chopped pecans
Instructions
Preheat oven to 350 degrees.
Mix all ingredients together in a bowl.
Layer parchment paper on a cooking sheet and spread out mixture into a pizza crust.
Bake for 15-17 minutes, or until done.
Top with toppings.
Enjoy!
Adapted from my Zucchini Bread Breakfast Pizza
http://athleticavocado.com/2015/10/18/paleo-apple-pie-breakfast-pizza/
[Tweet "Need something sweet and healthy for breakfast? Make this #cleaneating Apple Harvest Breakfast Pizza! #vegan #paleo"]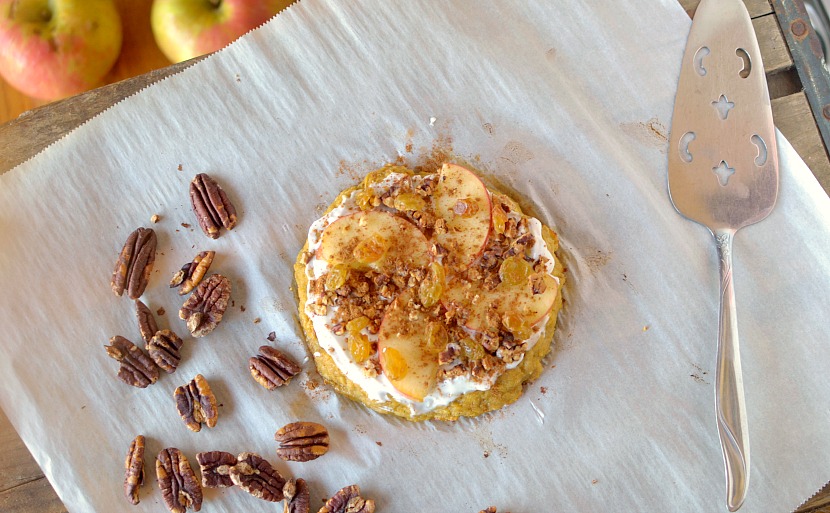 Want more breakfast pizza recipes?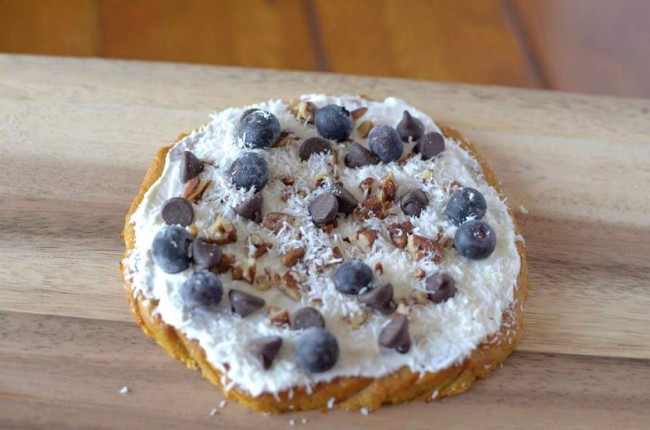 Paleo Pumpkin Bread Breakfast Pizza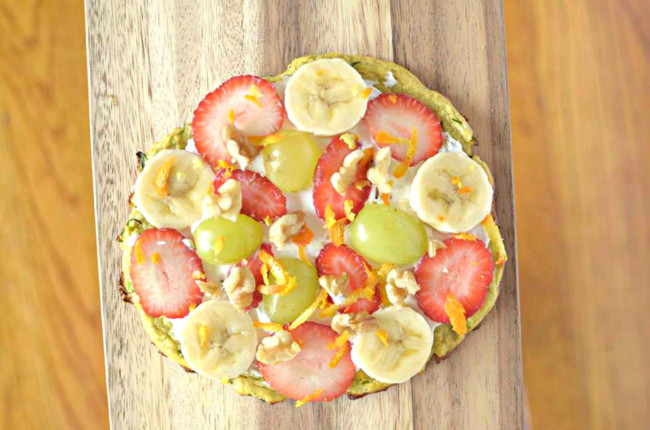 Paleo Zucchini Bread Breakfast Pizza
Whats your favorite single-serving breakfast recipe? Link it below! 
Don't forget to follow Athletic Avocado on Facebook, Instagram, Pinterest and Twitter!
Linking up with Tina Muir and Confessions of a Mother Runner for Meatless Monday!