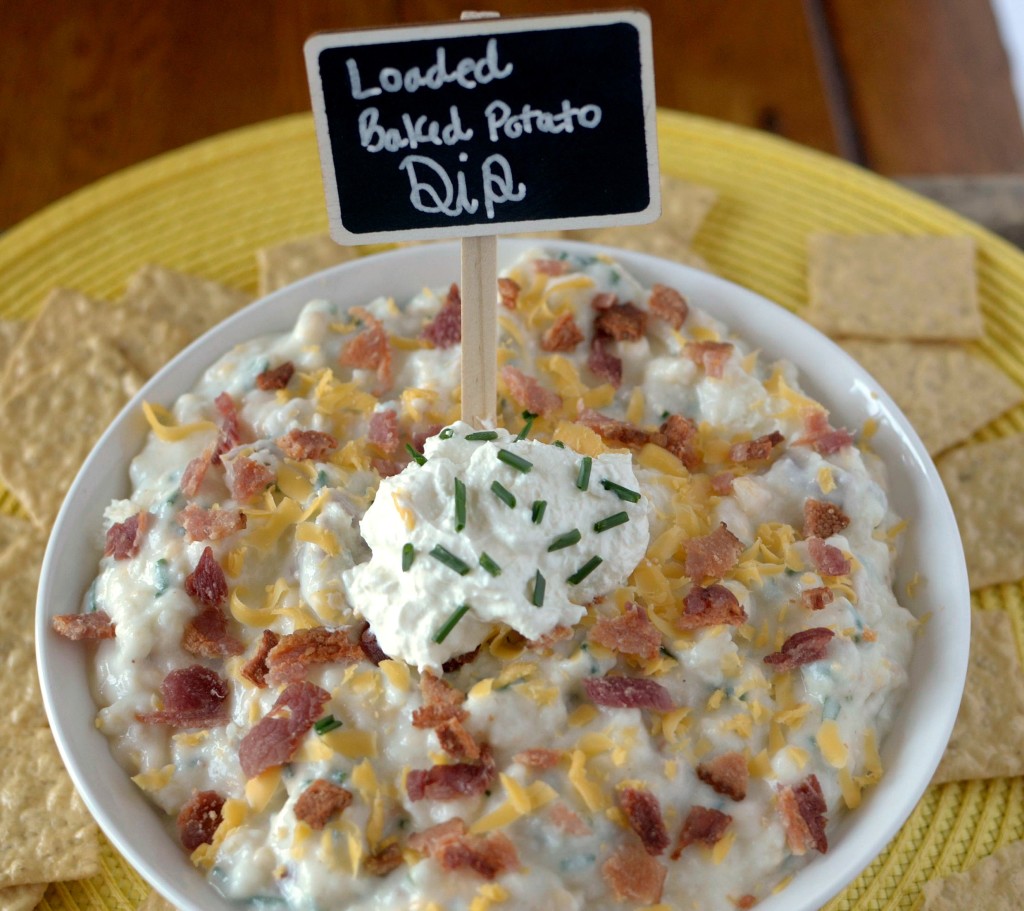 Don't you get annoyed when your at a party and someone dips their chip in queso, takes a bite, then dips again? Like Dude, we don't want your germs in this, it's called being considerate.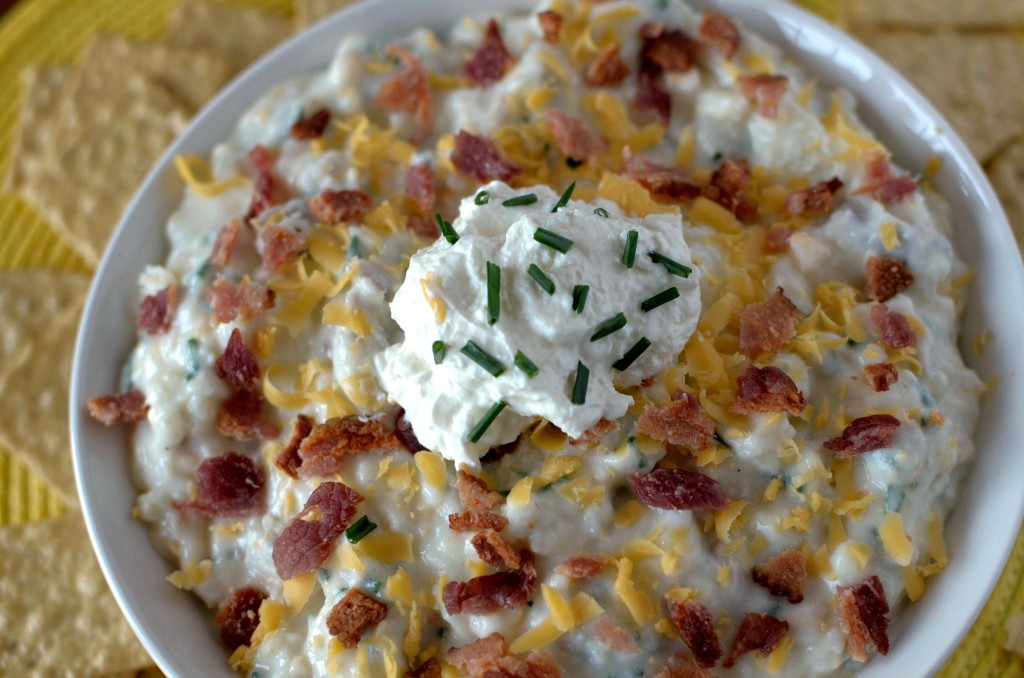 Ok well, maybe I shouldn't judge, I couldn't help myself after making this loaded Baked Potato Dip, seriously so addicting. Good thing I put a generous portion of this dip into a bowl all for myself, that way no one would get mad at me from triple dipping and eating licking the bowl clean.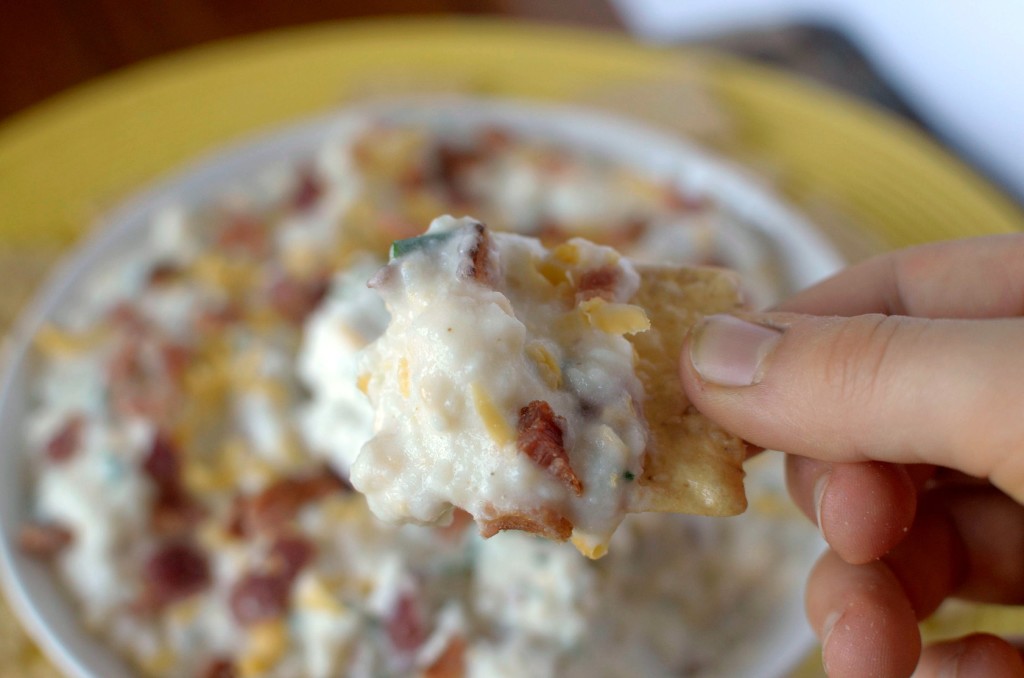 This Loaded Baked Potato Dip tastes like the filling of a double stuffed potato. Cheezy, bacon-y, potatoey, creamy goodness. Plus, You won't get yelled at for not eating the skin. Dip away, and do me a favor, make sure you get a separate bowl for yourself so you won't feel guilty for double dipping. 
Ingredients
6 potatoes, boiled, skinned and mashed (about 3 cups mashed)
1 cup plain greek yogurt ( I used full fat)
1/2 cup milk
1 cup shredded cheddar cheese
1/4 chopped chives
6 cooked pieces of bacon, crumbled
Instructions
Mix all ingredients together well in a large bowl and serve with veggies, chips, crackers, etc.
http://athleticavocado.com/2015/10/06/healthier-loaded-baked-potato-dip/
Be honest, have you ever double dipped?