Paleo Pumpkin Breakfast Pizza is served in a single portion, so no sharing!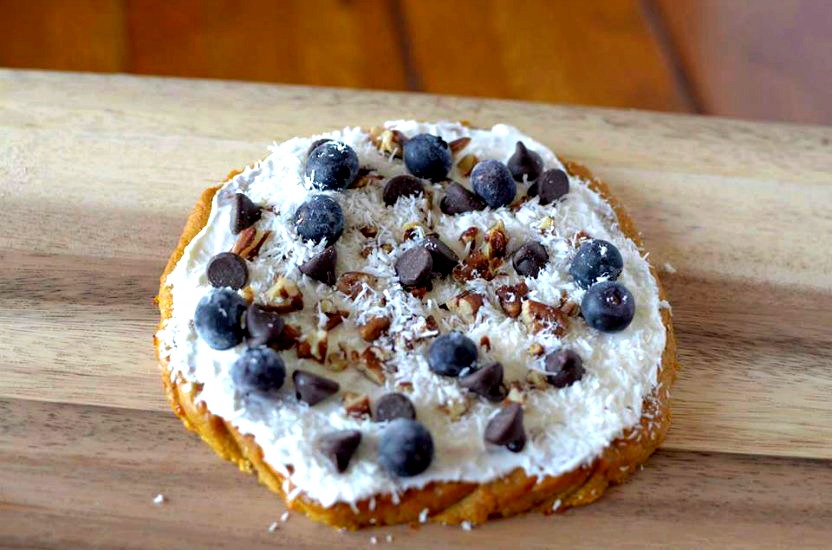 I've been the biggest fan of quick bread ever since I can remember.  Yes zucchini bread and carrot bread are on point, but pumpkin bread is the bee's knees.  Unlike 80% of America, I actually appreciate the true taste of pumpkin (yes I'm talking to all you Pumpkin Spice Latte Lovers).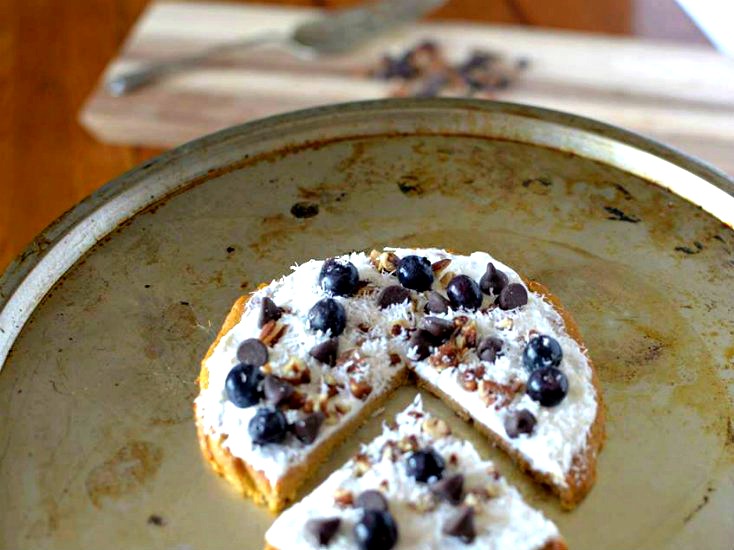 I must admit though, that the standard 12 slices a loaf serving size is a bit too small.  When I eat pumpkin bread, I go hard and devour at least 1/3 of it per sitting.  But really, who can eat only one tiny slice?  I applaud you if you are capable of this!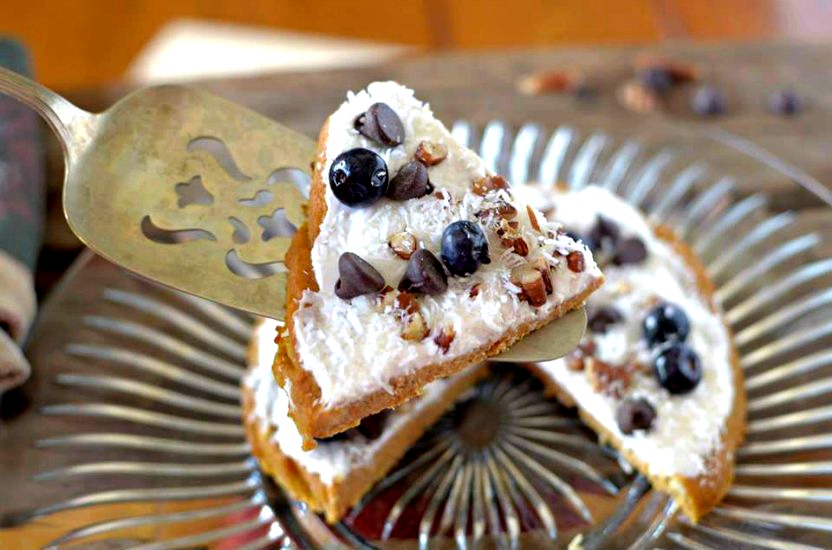 Because of my inability to share a loaf of pumpkin bread, I decided it be a great idea to make a single serving version.  Not only that but I got even more creative and made a pumpkin bread breakfast pizza because yolo (I know that saying is solo last year, ugh).
Because yolo, pizza is always acceptable for breakfast.  A sweet quick-bread inspired pizza for breakfast is even more acceptable in my mind.  Its grain-free, gluten-free, dairy-free, paleo-friendly and (can be) vegan-friendly!   Chew on dat.
Like This Recipe?  You May Also Like: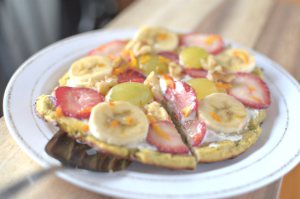 Zucchini Bread Breakfast Pizza