Ahhh, I CANNOT WAIT FOR FALL!  I love watching the leaves change, the cool but perfect weather and of course the traditions.  Its the smell of cinnamon that overflows my kitchen and the taste of sweet potatoes and pumpkin that gets me particularly excited!  Now I know a lot of you guys probably love the pumpkin spiced latter from Starbucks, but I'm here to tell you that I have something a million times better than that chemical laden drink!  A Sweet Potato Spice Frozen Latte!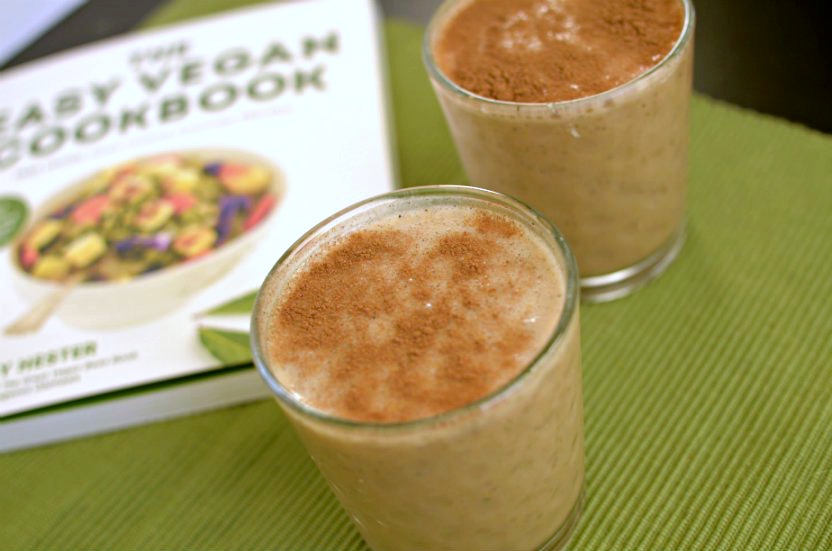 I was fortunate enough to be sent The Easy Vegan Cookbook by Kathy Hester who blogs at Healthy Slow Cooking, and man does it have some amazing recipes!  These tasty recipes are not only vegan, but they are oil-free, soy-free and gluten-free!  The Sweet Potato Spice Frozen Latte particularly caught my eye, since I'm head-over-heels for anything sweet potato (plus I always have a stash in my apartment).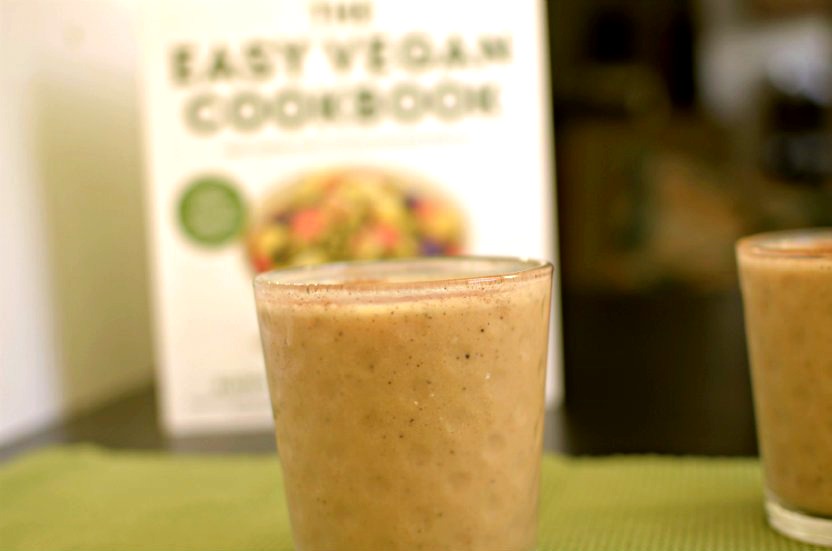 I'm also a coffee junkie, and cold brew is my choice over hot coffee.  Needless to say, this recipe was a match made in heaven!  Not only is it super easy to make, its also super healthy and naturally low in calories ( 58 calories per serving whoop whoop)!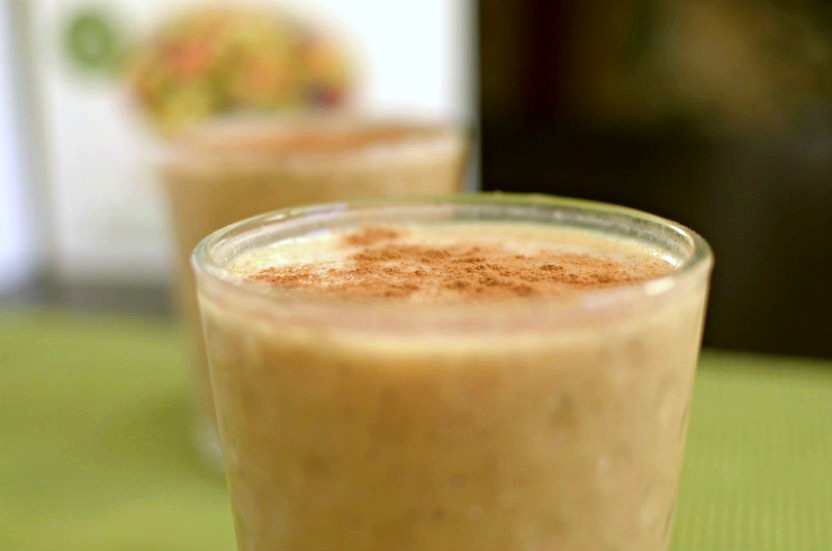 Sweet Potato Spice Frozen Latte
Ingredients
1 1/4 cup nondairy milk ( I used unsweetened almond milk)
1/4 cup sweet potato puree
1/4 cup coffee, cold
1/2 tsp. cinnamon
1/2 tsp. cardamom
1/8 tsp. allspice
1/8 tsp. nutmeg
pinch of ground cloves
sweetener of choice, to taste (I used stevia)
1/8 tsp. [xanthan gum| or 1 1/2 tsp. ground chia seeds
Instructions
Add the milk, sweet potato, coffee and spices to your blender. Blend until they=re combined well and there are no lumps of potato.
Add xanthan gum (of chia seeds) and blend. This ingredient will keep the others from separating. Now taste and add sweetener, adjusted as needed.
Add ice.
Add more milk if its too thick or more ice if its too thin.
Enjoy!
Reprinted from The Easy Vegan Cookbook Copyright © 2015 by Kathy Hester. Published by Page St Publishing.
http://athleticavocado.com/2015/09/27/sweet-potato-spice-frozen-latte/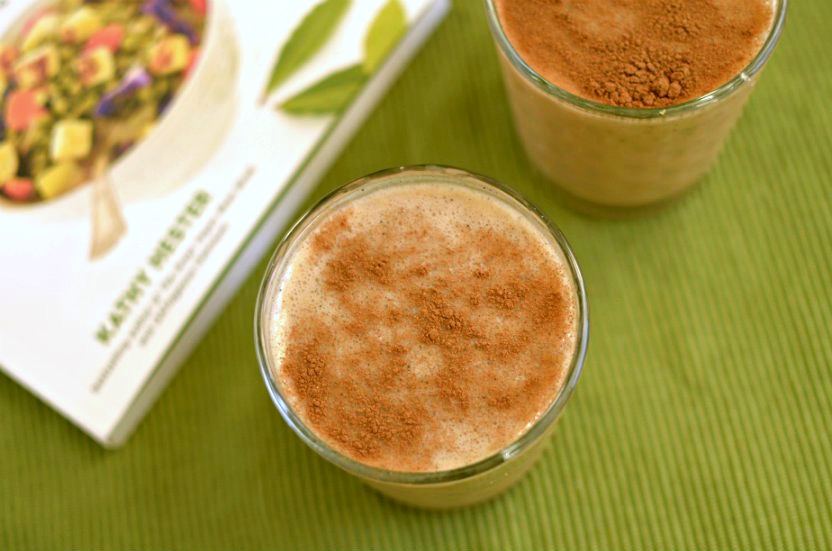 Enter for your chance to win your own copy of The Easy Vegan Cookbook!
[Tweet "This #vegan Sweet Potato Frozen Latte is the perfect fall drink! #sugarfree #glutenfree"]
Linking up with Tina Muir and Confessions of a Mother Runner for Meatless Monday and Laura for Strange but Good!