These Paleo Apple Harvest Pancakes are perfect fall breakfast! You would never guess that there is hidden veggies in here!
 
I don't know about y'all, but I LOVE  pancakes!  However, if we go out to breakfast, I will almost never order them.  Why is that you ask?  Well its mainly because I'd rather eat pancakes for dinner than breakfast!  I know, Im ashamed and embarrassed to say that , but judge me!  I don't know how I got into this habit but hey, who cares?  Pancakes are delicious and thats all that matters!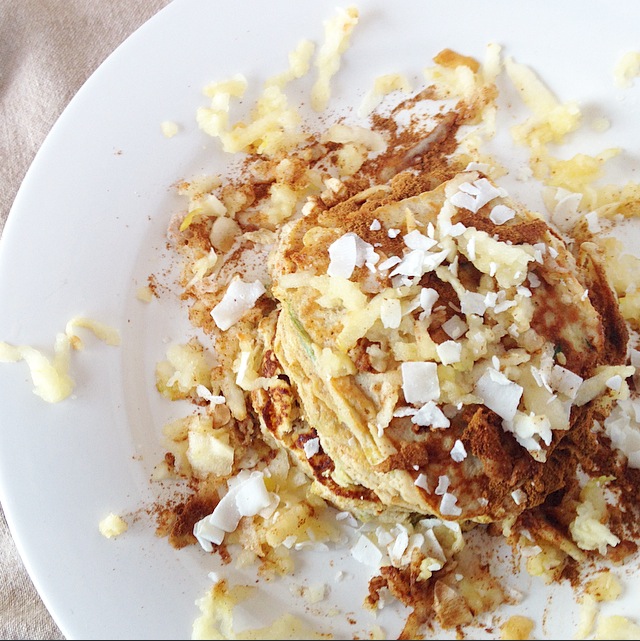 Besides that point, Ive always been wanting to make paleo pancakes since my parents are trying to be paleo.  I say trying, because my dad doesn't even know what paleo means and still thinks donuts are not bad for him (he oblivious when it comes to dieting).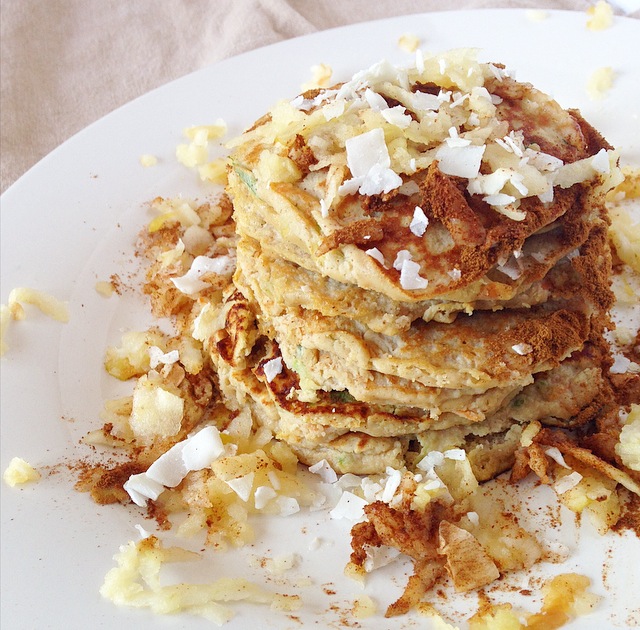 These apple harvest pancakes are super moist and flavorful, thanks to the apple, carrot and zucchini blend.  These are best made into small pancakes because they are a lot easier to flip that way!  These are the perfect fall breakfast (or brinner if you're like moi)!

Adapted from The Big Mans World
Ingredients

1/2 cup coconut flour
1 tsp. baking powder
1/4 tsp. cinnamon
1 cup grated apple (I used golden delicious)
1/2 cup grated carrot
1/2 cup grated zucchini
2 eggs, beaten
3 egg whites, beaten,
1 1/4 cup non-dairy milk
1 Tbsp. honey or maple syrup
1/4 tsp. pure vanilla extract

Instructions

In a large bowl combine coconut flour, baking powder and cinnamon
In a separate bowl, mix together grated apple, carrot and zucchini
In a separate bowl, whisk together, eggs, egg whites, milk, honey and vanilla. Add to dry mixture and mix well.
Add in grated mixture and stir well to combine.
Grease a skillet with coconut oil/cooking spray and place on low heat . Once pan is extremely hot, using a measuring cup pour 1/4 cup of the batter and then cover the pan. Once bubbles appear and the edges go brown, remove cover, flip the pancakes and cover again for approximately 1 minute. Repeat until all the batter is used up.

http://athleticavocado.com/2015/09/22/hidden-veggie-paleo-apple-harvest-pancakes/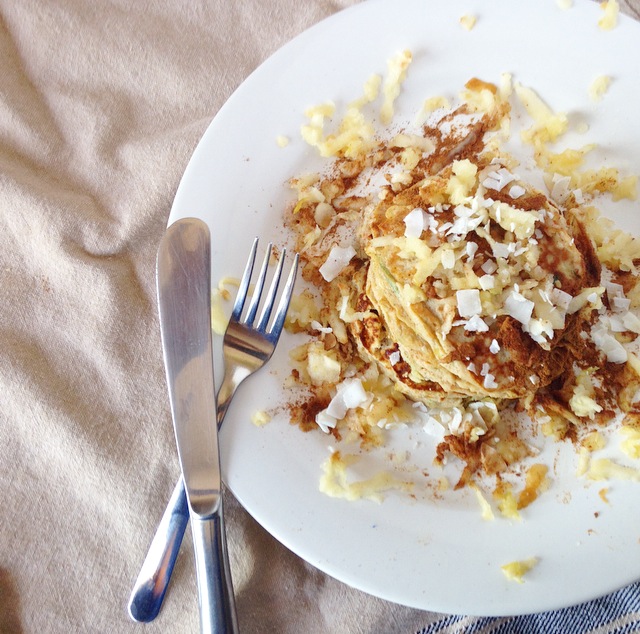 [Tweet "#paleo Apple Harvest Pancakes have hidden veggies that make them extra moist and delicious!"]
Looking for more Healthy Pancake recipes??  
Zucchini-Cornbread Pancakes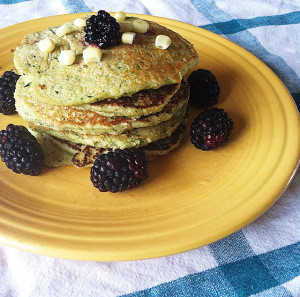 Chai-Spiced Banana Bread Pancakes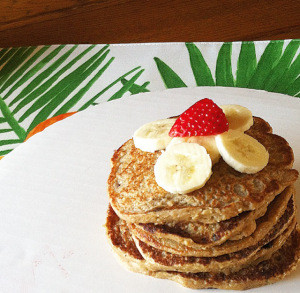 Chocolate Zucchini Bread Pancakes