This Salmon Bacon Avocado Salad is a quick lunch or dinner that can be thrown together in less than 10 minutes!
Fun fact: Bethany and I used to be Cake/Cupcake experts
Yes it's true, we went from making cakes to healthy food. We were even in a cake decorating competition with Mauro from Cake Boss as the judge and always made cupcakes for every family party/bridal shower/birthday, pretty legit. I thought I was going to be a baker when I was older but then I realized something, making cupcakes/cakes for a living is too much work, not that it's that hard, but time consuming. You have to make the batter, bake the cupcakes, let them cool, make frosting, pipe the frosting on the cupcakes, make some kind of fondant design and put that on the cupcakes , then clean up which takes twice as long as making cupcakes since I always make a mess, wayyyy too much work for me (maybe because Bethany never helped me clean up)!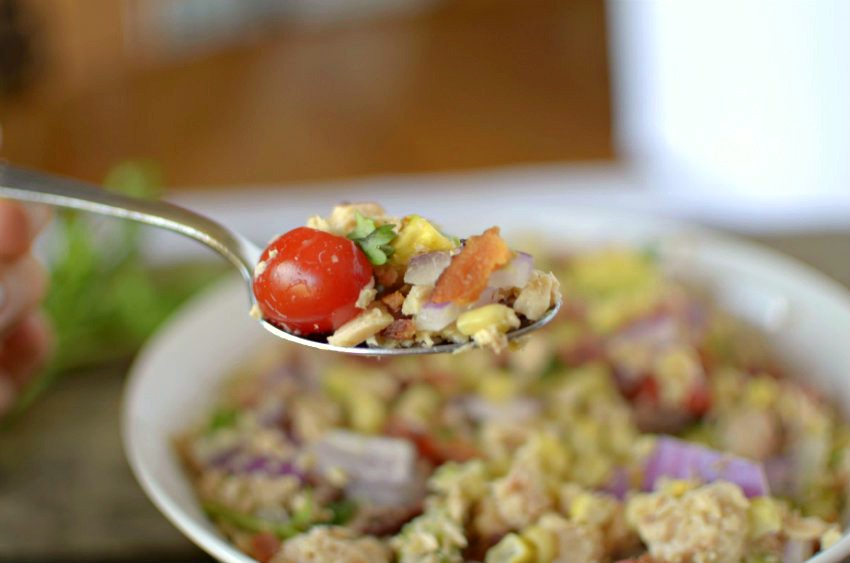 Here at Athletic Avocado, we try to make really simple and easy recipes that are not only healthy and delicious but don't require an eternity to prepare. Prime example: This Salmon Bacon Avocado Salad which is fresh, simple, healthy, and so darn delicious. No slaving in the kitchen, no oven, one bowl, no mess. This is a tasty lunch either in a sandwich or all by itself.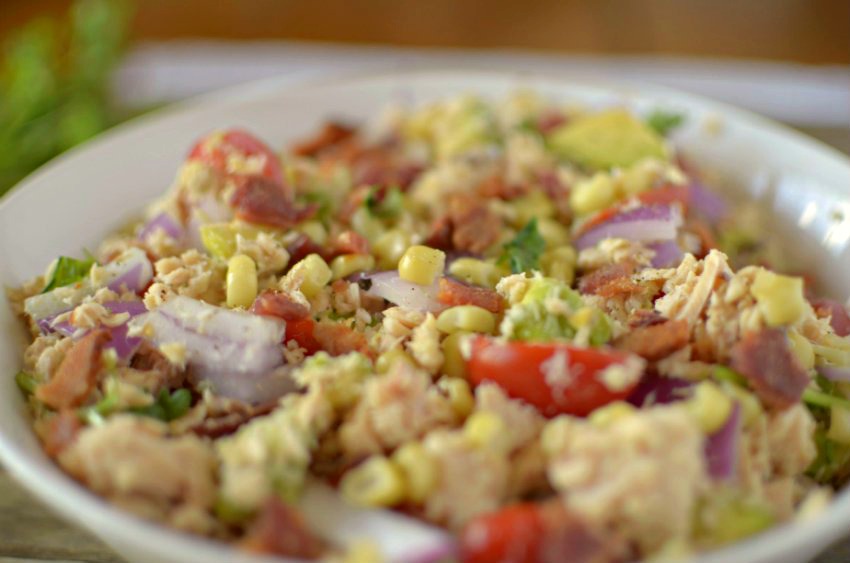 I'm pretty sure this salad is the most epic combo I have ever dreamed of because, Salmon, diced avocado, sweet corn, juicy tomatoes, . After eating this, you will be dreaming about this too!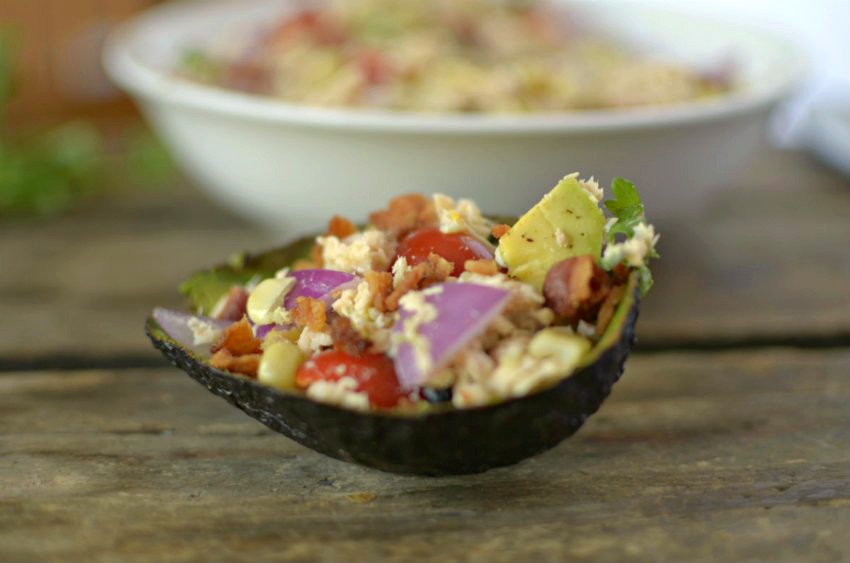 Salmon Bacon Avocado Salad
Ingredients
2 cans of Wild Alaskan salmon
3 pieces of cooked bacon
1/2 avocado, chopped
1/4 large red onion, chopped
1 cup cherry tomatoes, halved
1 cup fresh or roasted corn
1 bunch cilantro, chopped
salt
pepper
Instructions
Mix all ingredients together in a large bowl
http://athleticavocado.com/2015/09/07/salmon-bacon-avocado-salad/
[Tweet "This Salmon Bacon Avocado Salad can be your new go-to lunch!!"]
This salad is paleo, gluten free,  and dairy free
Do you have any hidden talents?