It takes only 5 minutes to make this refreshing Grapefruit Corn and Mint salad!
I feel bad for grapefruit.  It always had a bad reputation in my household.  When I was younger, my mom tried to get me to eat it by sprinkling sugar on top.  I still wouldn't eat it.
A few years ago when my older sister wanted to drop a few pounds, she went on the grapefruit diet.  Yes it  is as bad as it sounds, pretty much grapefruit for every meal. I refused to touch one all the way up until like 2 months ago, due to the fact that I was traumatized when I was a kid.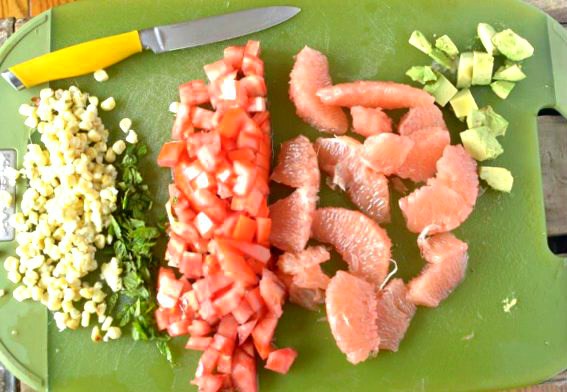 Now I can saw that me and grapefruit have reconciled our friendship.  Now I love the stuff just like my imaginary boyfriend (because I'm lacking a real one).  Just call me the Miley Cyrus of the grapefruit world because I can't stop won't stop.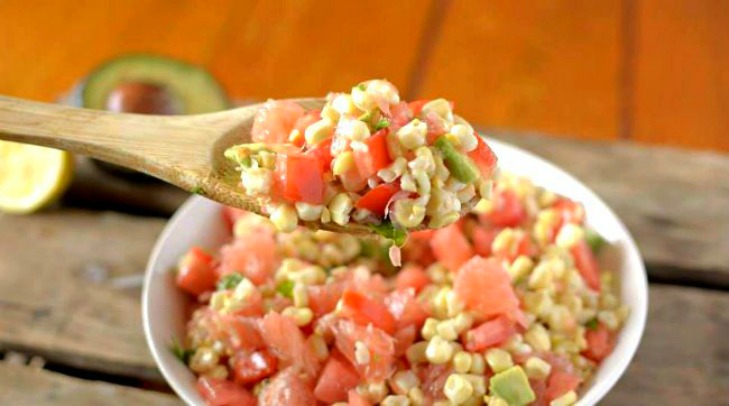 Not only have I found out that grapefruit is good by itself, but its also great with other refreshing flavors.  Combine it with  summer corn, juicy tomatoes, ripe avo, fresh mint leaves, a drizzle of olive oil and salt and pepper and you got yourself the most refreshing summer salad in the history of mankind.
Easy Grapefruit Corn and Mint Salad
Ingredients
2 cups corn kernels
1 grapefruit, (peeled, segemented, seeds removed) finely chopped
1 large tomato, finely chopped
1/2 avocado, finely chopped
1/4 cup fresh mint, finely chopped
1 Tbsp. olive oil
1 Tbsp. lemon juice
salt and pepper
Instructions
Add all ingredients in a large bowl. Mix together well, making sure all ingredients are evenly combined.
Enjoy!
http://athleticavocado.com/2015/08/27/easy-grapefruit-corn-and-mint-salad/
Want more Tasty Salad Recipes???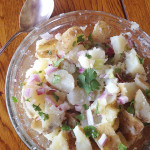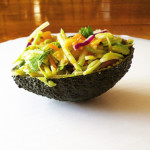 Linking up with Sprint to the Table for Strange but Good