Winner Winner  Easy Chicken Dinner
Ugh, today was one of those days when everybody in my family is super busy and theres nothing for dinner.  Usually when this happens I resort to my good old oatmeal, but that would leave my parents stuck with nothing.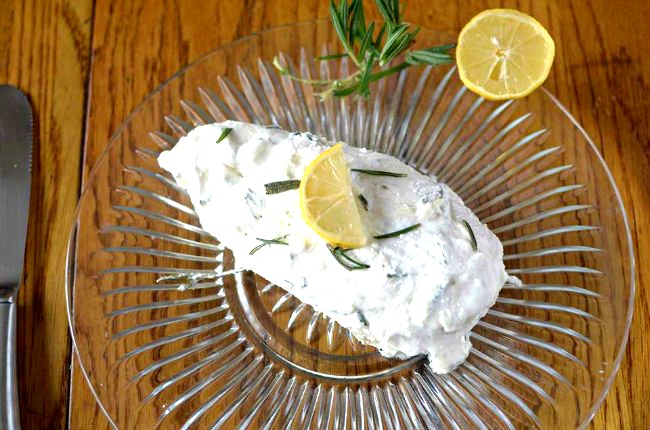 Usually its my job to make dinner, but I've been having to work so much that I've haven't had much time to eat, let alone cook.  Thankfully, my mom defrosted some chicken breasts earlier that morning and we had tons of fresh rosemary growing outside.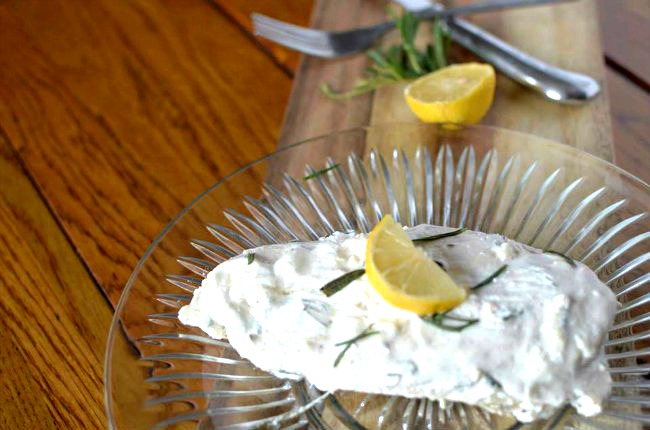 It was like a sign sent from heaven, I saw a pin for greek yogurt marinated chicken and checked out the recipe.  Easy to make, and only a few ingredients are needed?  Heck yeah man.
Making the marinate took a mere 2 1/2 minutes to make and the hardest part was waiting 2 hours for the chicken to marinate!  You can also make this the night before and let the chicken soak for longer if thats floats your boat!  Either way, you'll end up with a delicious dinner that will satisfy anyone!  I guess you could say that this chicken saved me and my family from becoming hangry.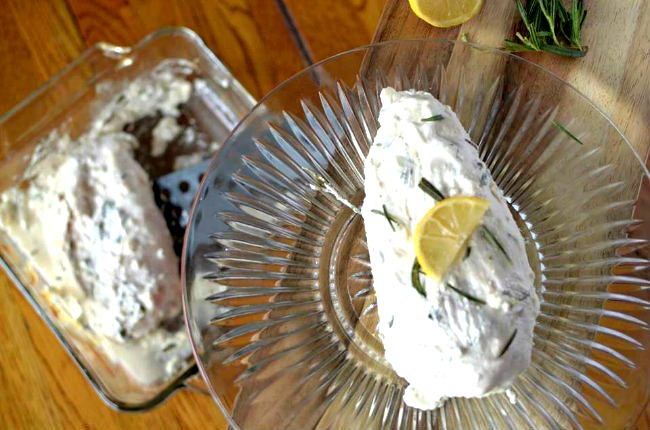 Lemon Rosemary Greek Yogurt Chicken
Ingredients
2 chicken breasts (about 8 oz. each)
1/2 cup plain greek yogurt
1/4 cup fresh rosemary, chopped
2 Tbsp. lemon juice
1 Tbsp. lemon zest (optional)
salt and pepper
Instructions
Combine yogurt, rosemary, lemon juice, zest, salt and pepper in a bowl.
Place chicken in a glass pan (coat with cocking spray)and coat in marinade. Place in fridge and let them marinate for a minimum of 2 hours.
Heat oven to 350 degrees and bake chicken for 35 minutes, or until chicken is done.
Enjoy!
http://athleticavocado.com/2015/08/20/lemon-rosemary-greek-yogurt-chicken/
[Tweet "This #healthy Lemon Rosemary Greek Yogurt Chicken is an easy winner winner chicken dinner!"]
Linking up with Sprint to the Table from Strange but Good