DIY Healthy Homemade Blueberry Applesauce made in a crockpot!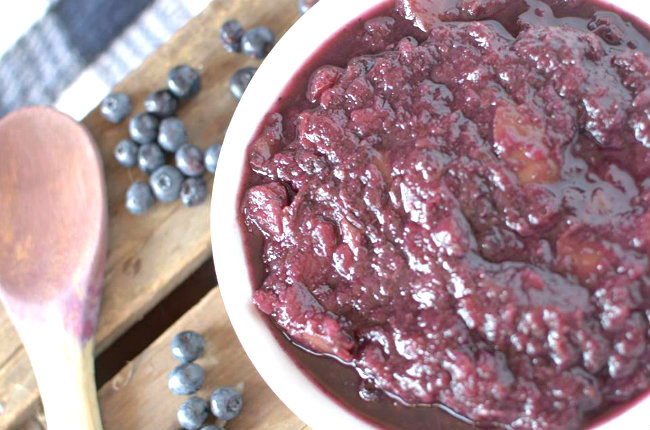 There are so many things I love about summer.  I love going to the beach and enjoying the sand between my toes.  I love having summer bbqs with my large family.  I also love when my mom buys 30 pounds of blueberries to make blueberry pies.  We usually make so many that we have frozen pies in our freezer for a whole year.  This particular year we had 5 leftover pies in the freezer from last summer so my mom decided not to get blueberries this year.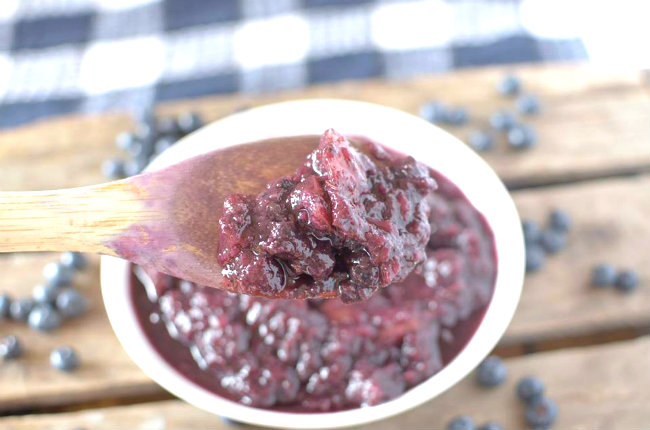 After throwing a fit like a toddler, she finally gave in and ordered the bloobs.  Now we have 30 pounds of fresh blueberries just sitting in your fridge.  As much as I love eating the fat and juicy berries, there is only so many blueberries I can eat without getting diarrhea sick.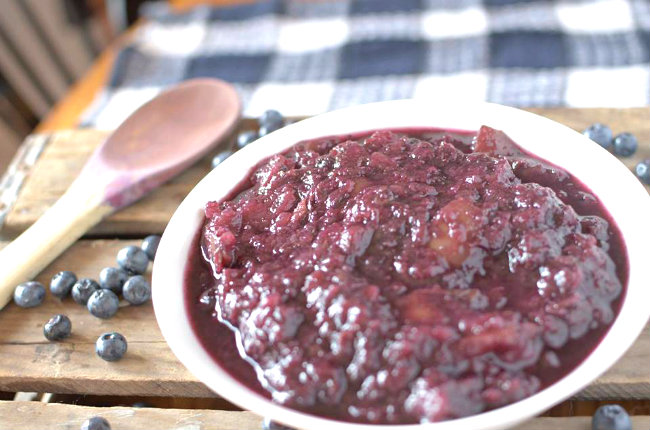 Luckily I came up with adding blueberries to my already banging homemade applesauce and voila, an even better homemade applesauce recipe thats so easy even my dad can do it ( sorry Dad the truth hurts).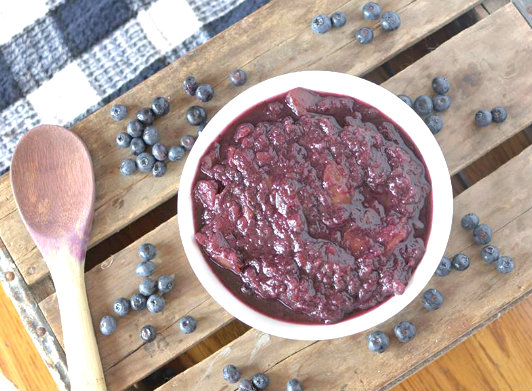 [Tweet "DIY Homemade Blueberry Applesauce is super easy to make and is sugar-free! Try it NOW!"]
Linking up with Sprint to the Table for Strange but Good!