Take your breakfast to the next level with this satisfying fiesta in a skillet
Guess what guys?  I've been living in denial the past 15 years of my life.  Why you ask?  Because before a few months ago, I would never touch red meat because I thought it was bad for me so I always opted for poultry instead.  But chicken and turkey never satisfied my need for meat quite like lean beef does.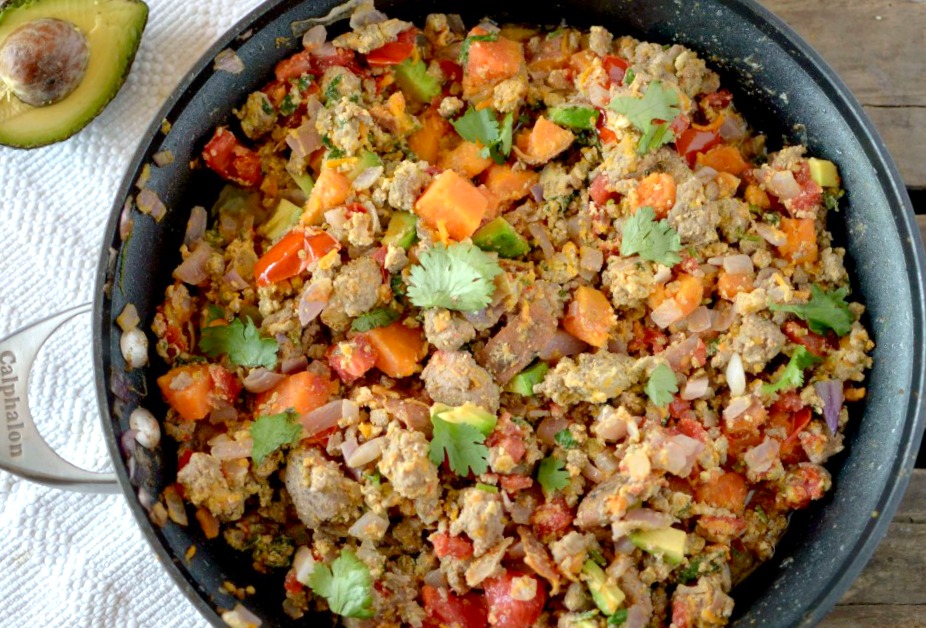 I was believing the lies about the risks of eating red meat that were all over the news and in the health magazines I read.  I guess you could say that I'm  equivalent to an adult who still believes in the tooth fairy, I'm that gullible.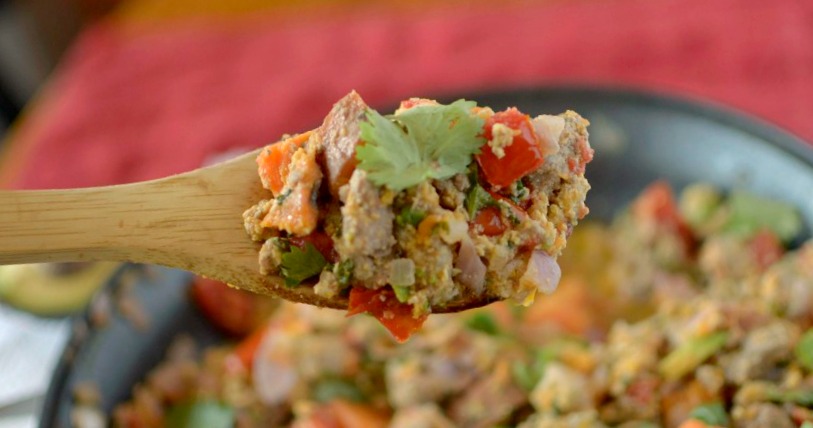 In fact, not only does lean beef taste a million times better than any other protein, it easily fits into a healthy diet!  With 25 grams of protein and 10 essential nutrients in a 3 oz. serving, lean beef satisfies your hunger while doing your body good!  Significant  Research even shows that some people can lose or maintain a healthy weight, support healthy metabolism, and age more vibrantly when they consume high-quality protein within their specific caloric goals.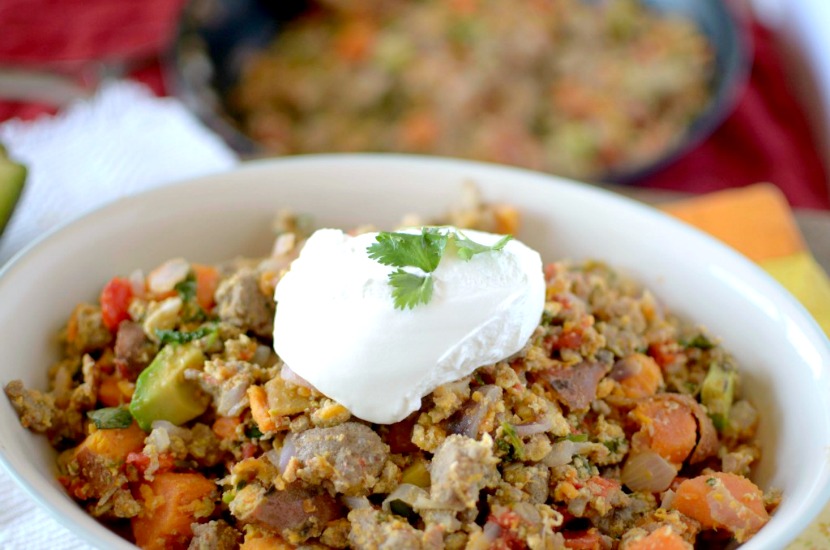 Lean beef is like building a brick house.  You need high-quality materials like bricks to build a strong foundation so your house can last through anything.  Consuming high-quality protein is necessary to replenish your body so you can be strong and healthy for life!
Now we all know that lean ground beef can be used for nearly any dinner recipe; burgers, meatballs tacos etc.  But what about breakfast?  Why not start off your day on the right foot by giving your body the protein and essitenal nutrients it needs to get the day going?  And when your breakfast is delicious, easy to make, healthy and tastes like a fiesta in your mouth, why even question it?
Mexican Breakfast Hash (serves 4)
Ingredients
1 pound lean (%85) ground beef
4 eggs, beaten
1 large baked sweet potato, cubed
1/2 red onion, finely chopped
1 large tomato, finely chopped
1/2 avocado, finely chopped
1/2 cup fresh cilantro, finely chopped
1/4 tsp. cumin
salt and pepper
sour cream, optional
Instructions
Heat a large skillet over medium heat and spray with cooking spray.
Add ground beef and onions. Break up ground beef using a spatula.
Once beef is slightly browned add in sweet potato.
In a small bowl, combine beaten eggs with cumin, cilantro and slat and pepper.
Add eggs to skillet, flipping mixture with spatula until eggs are dispursed evenly.
Add in tomato and avocado and cook for another 5 minutes.
Serve with sour cream and more fresh cilantro.
Enjoy!
http://athleticavocado.com/2015/08/04/mexican-breakfast-hash/
[Tweet "This #paleo Mexican Breakfast Hash is flavor fiesta in your mouth! "]
"I received beef product mentioned in this post at no cost. By posting this recipe I am entering a recipe contest sponsored by The Beef Checkoff and am eligible to win prizes associated with the contest. I was not compensated for my time."