Ever since I was young, I've always enjoyed eating seafood.  It started out with canned tunafish and then I branched out to other types as I grew older.  I still have memories of helping my mom make a tuna salad sandwich for lunch!  Because I've loved canned tuna from the get go, I was super excited when Bumble Bee  sent me a few samples of their Solid White Albacore Tuna and Solid White Albacore Prime Fillets!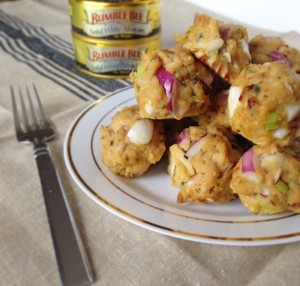 Canned tuna has to be my favorite source of high-quality protein because its very inexpensive and you can make almost anything with it in a pinch!  Not only does it taste amazing and fresh, but it is incredibly good for you!  More and more people around the globe are starting to realize the importance of seafood in their diets!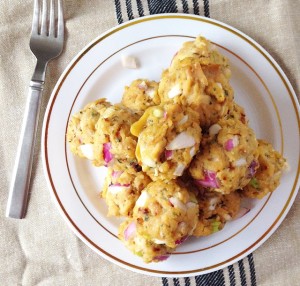 The June 2014 draft seafood advice from the FDA and EPA encourages everyone to eat at least 8 to 12 ounces (2 to 3 servings) of seafood per week.  Its considered a superfood because it provides so many benefits for our bodies!  A researcher at the Harvard School of Public Health stated that "seafood is likely the single most important food one can consume for good health".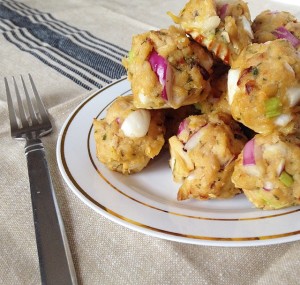 Its so valuable to eat seafood for the development of the brain in children.    Contrary to the popular belief before, according to a 2014 FDA report, a pregnant woman should consume 3 to 4 servings of seafood a week (about 9 0z. of canned albacore tuna) in order for her child to realize the maximum net benefit to IQ, which is 2.8 IQ points by 9 years of age.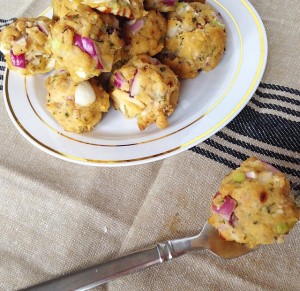 However, seafood consumption is at an all-time low for new moms and moms-to-be who are only eating one-half serving per week which is four times less than the amount needed to reap the maximum IQ benefits for their children! Bumble Bee Solid White Albacore Tuna is inexpensive, convenient, nutritious and delicious, whats not to love!  Everyone in your family will love the mild, non-fishy taste of the Solid White Albacore Tuna!
Solid White Albacore Tuna has tons of health benefits that will impress you and make you want more this this delicious fish!
An Excellent Source of Protein

High in Selenium and Niacin

A good source of Vitamins B6 and B10

Free from Saturated Fat
When I was asked to a create a unique and delicious recipe with Bumble Bee Solid White Albacore Tuna, I immediately thought of making meatballs! Why you ask?  Well, everyone loves meatballs no matter the age!  You'd be surprised at how easy it is to make make meatballs for canned tuna!  They stay together well, and are super tasty with the teriyaki flavor!  Not to mention, they are very nutritious, a definite crowd-pleaser and can be eaten with anything!

Teriyaki Tuna Meatballs
Ingredients
Make 25 meatballs
4 (5 oz.) cans of Bumble Bee Solid White Albacore Tuna, drained
1/2 cup almond flour
2 eggs, beaten
1/2 cup finely chopped red onion
2 Tbsp. finely chopped scallions
1 tsp. ground ginger
2 tsp. garlic powder
1/4 tsp. red pepper flakes
2 tsp. dried cilantro
3 Tbsp. coconut aminos*
1 Tbsp. fresh lemon juice
salt and pepper
Instructions
Preheat oven to 350 degrees.
Add all ingredients in a large bowl and mix well so all ingredients are evenly combined (its easier to use your hands).
Roll mixture in meatballs and place on a cooking sheet sprayed with cooking spray, or lined with parchment paper. Bake for 25 minutes, or until meatballs are golden.
*you can use soy sauce in place of the coconut aminos
http://athleticavocado.com/2015/07/08/teriyaki-tuna-meatballs/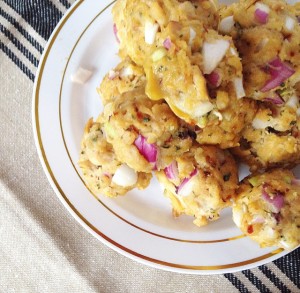 "I received free samples from Bumble Bee Seafoods that are mentioned in this post. By posting this recipe I am entering a recipe contest sponsored by Bumble Bee Seafoods and am eligible to win prizes associated with the contest. I was not compensated for my time."