Im sure all of you guys have been to whole foods (or should I say whole paycheck) before.  Everytime I go I always guess the total before I go to check out and I'm always way off!  Lasttime I went I only bought a few containers of yogurt, some cottage cheese a box of cereal, coconut flour and strawberries  and it was $45 !  Yikes!  Being a college student, I can't waste all my money on one shopping trip, so I reached out to the fellas at Thrive Market.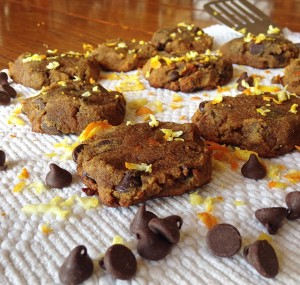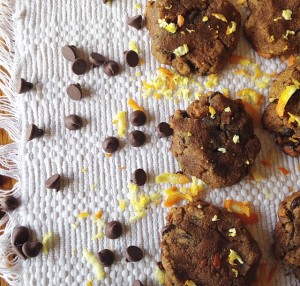 For those you don't know what Thrive Market is, its a website where you can buy whole and natural ingredients that you could find at Whole Foods, but for much cheaper!  Its really good for people who go through their healthy ingredients fast and need to constantly restock.  For example, I go through coconut flour like there is no tomorrow, and the high-quality kinds can get expensive so I opt to purchase it at Thrive Market.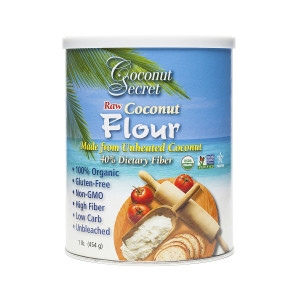 Instead of being $6.49, this 16 oz. container of high-quality raw coconut flour was only $4.49!  It doesn't seem like a huge difference but it adds up quickly!
Thrive market is also great for ingredients that you really want to try, but are either too expensive in a normal health food store or hard o find.  I purchased date sugar and raw coconut vinegar for the first time after not being able to find them in another store.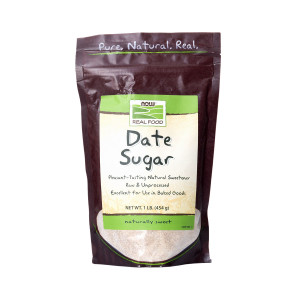 Original price: $7.99
Thrive Market : $6.49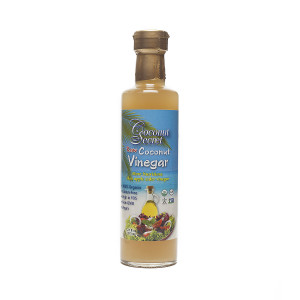 Original price: $6.35
Thrive Market: $4.45
Just from buying three ingredients off of Thrive Market, I save $5.48!  Imagine, if you go to Thrive Market for all your necessities, you could save tons of money!
I was so excited when I purchased these ingredients from Thrive Market so naturally, I made these simple and delicious cookies! The orange compliments the dark chocolate perfectly!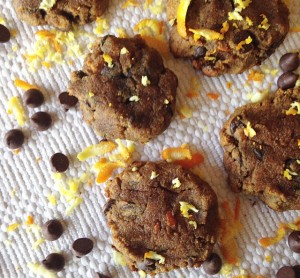 Click HERE to get the first 2 Months free and 25% off your first purchase at Thrive Market!
Paleo Dark Chocolate Chip and Orange Cookies + Thrive Market Review
Ingredients
1/2 cup coconut flour
3 Tbsp. date or coconut sugar
1/2 tsp. baking soda
2 Tbsp orange zest
1/2 cup orange juice (preferably freshly squeezed)
2 eggs, beaten (or 2 flax eggs for vegan option
2 Tbsp. coconut oil, melted
1 tsp. pure vanilla extract
1/2 cup dairy-free chocolate chips
Instructions
Preheat oven to 350 degrees.
Combine flour, sugar, baking soda and zest in a large bowl.
In a separate bowl, mix together remaining ingredients (excluding chocolate chips).
Add wet mixture to dry ingredients and mix well. Add in chocolate chips.
Drop cookies onto a cooking sheet lined with parchment paper.
Bake for 12-15 minutes, or until done.
Enjoy!
* All ingredients can be found at Thrive Market
http://athleticavocado.com/2015/07/05/paleo-dark-chocolate-chip-and-orange-cookies-thrive-market-review/