Have you guys ever been willing to change something small in your life that would make the world a little greener?  For this post I'm teaming up with Stonyfield and Target for the Made to Matter Campaign in which they commit to making their products better for the environment.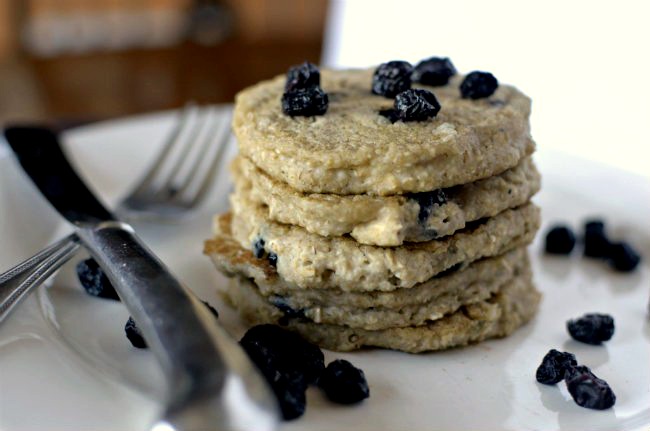 "Having our roots in environmental and organic activism is one of the reasons why we're so excited to be a part of the Target Made to Matter program. Our organic yogurt, along with products from 30 other innovative wellness brands provide better choices for consumers who want to make an impact on the planet's health and the health of their families. Target's Made to Matter collection in 2014 proved successful in joining together respected brands to make a strong statement that consumers can make a difference in the world – starting with their purchases. We couldn't be happier to help drive awareness and accessibility of better food and wellness choices and we're excited to become part of such a powerful movement for good".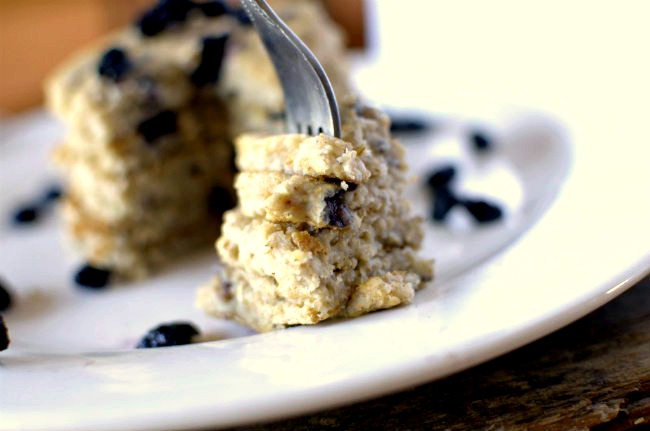 Stonyfield is happy to announce they are launching a new exclusive-to Target line of organic yogurt that will be available in august!  Not only is Stonyfield apart of this campaign, but popular brands from Annie's to Zarbees have started to produce products that are organic, non-toxic, non-GMO, fair-trade and more!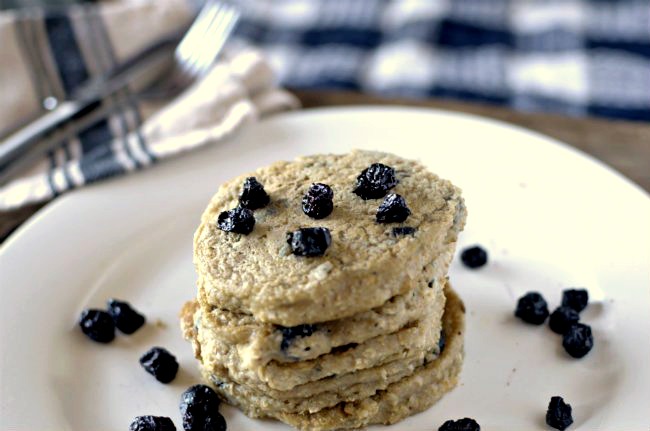 This got me so excited and motivated to make a greener change in my own life!  my family and I have committed to buying ingredients that do not contain any GMOs!  This means we need to check the ingredient list before buying any product!  Luckily, Target's Made to Matter Campaign includes a whole line of products for everyone!
For this particular recipe, I wanted to showcase the some of the Made to Matter products that are near and dear to my heart!  I used Stonyfield plan yogurt, Simply balanced Dried Blueberries, and Simply Balanced Blueberry Sparkling Water!  You might be confused at why I added flavored sparkling water to pancakes, but believe it or not, it helps to create an unbelievable fluffy texture!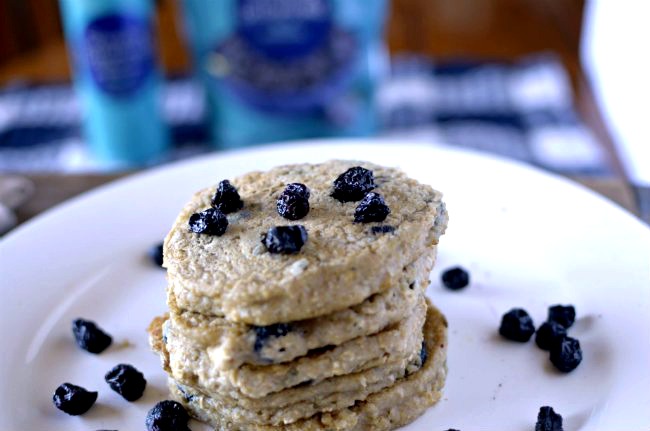 Fluffy Blueberry Oatmeal Pancakes
Author:
Prep time:
Cook time:
Total time:
Gluten-free, healthy, refined sugar-free
Ingredients
1 cup gluten-free oat flour
1/2 cup Stonyfield plan yogurt*
1/2 tsp. baking soda
1/2 cup Simply Balanced Blueberry Sparkling Water
1 egg, beaten**
1/4 cup Simply Balanced Dried Blueberries
Instructions
Mix together yogurt and baking soda in a bowl, let sit for 5 minutes.
Combine all ingredients together until fully combined.
Spray cooking spray on a skillet at medium heat and spoon on mixture into pancakes. Flip over once it starts to bubble. Repeat with remaining pancakes
 * Use coconut milk yogurt if vegan
** Use flax egg if vegan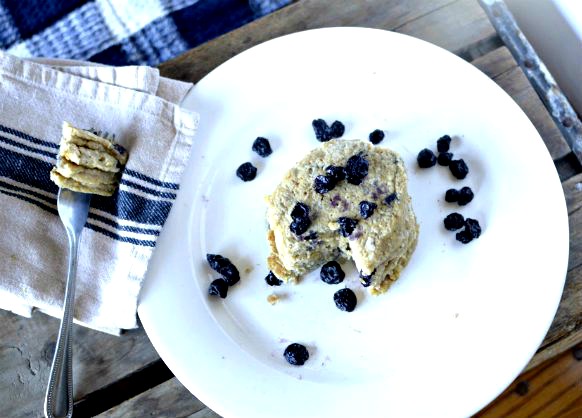 " This post is sponsored by Stonyfield, but all texts and opinions are my own"
[Tweet "These #glutenfree Fluffy Blueberry Oatmeal Pancakes are made with Blueberry sparkling water to make them extra fluffy and delish! Give em a try! "]