This Honey Almond iced Coffee is a delicious, healthy and refreshing pick-me-up! So easy to make and much cheaper than starbucks!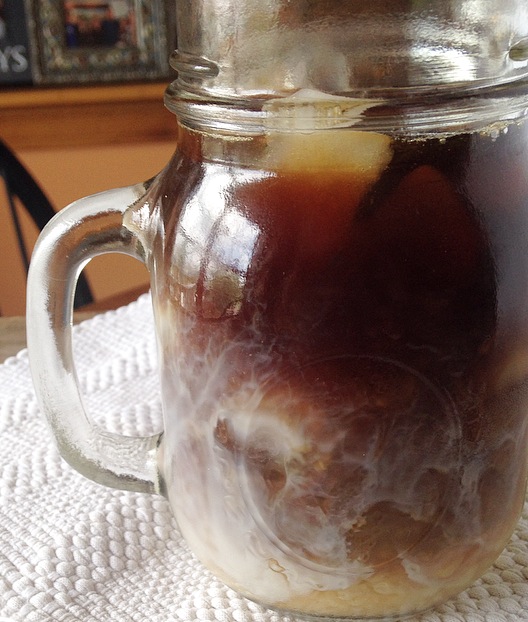 Did you enter our Giveaway yet???
As much as I hate to admit it, I can't live without coffee.  I don't consider myself addicted, but I don't ever seeing myself going through a day without it.  I don't drink it for the caffeine , coffee actually has a negative affect on me and makes me feel more tired!  I drink it for the flavor,  I just love the bold and bitter taste of it!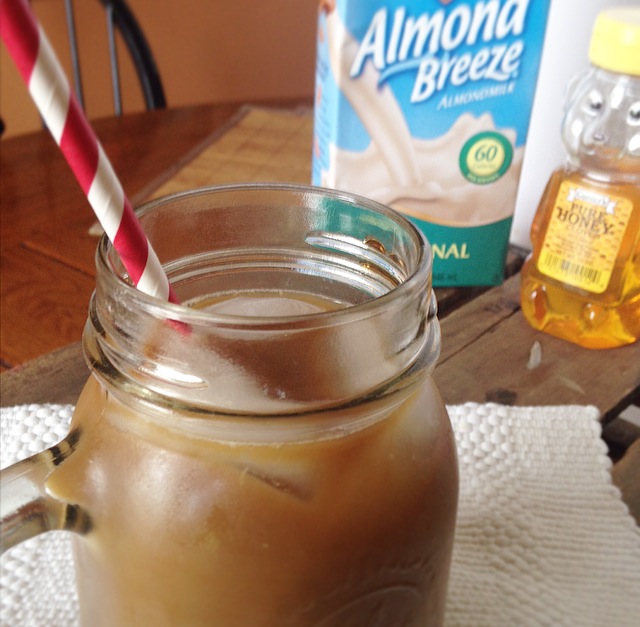 Half the time I'll drink it black, but the other times I add in almond milk, Almond Breeze  Original Almond Milk to be exact!  While on a trip to Flagstaff Arizona, I came across this cute little coffee shop called flag buzz coffeehouse with all sorts of unique flavors!  While I got a normal iced coffee with almond milk, my friend got a honey almond latte that was out of this world!  Once I tasted it, I was angry at myself for not ordering it!
Make sure to make it with Almond Breeze Original Almond Milk, you'll understand once you taste it!
 
Ingredients

Honey Almond Iced Latte
serves 2
1 cup coffee, chilled
1 cup Almond Breeze Original Almond Milk
2 cups ice
2 Tbsp. organic honey*
2 Tbsp. water
1/2 tsp. pure almond extract

Instructions

Add honey, water and almond extract in a sauce pan over medium-low heat. Stir constantly until honey is dissolved (it shouldn't boil). Place in fridge until cool .
pour 1 cup of ice in each cup. Add 2 Tbsp. of honey almond syrup on the bottom of each cup, then 1/2 cup almond milk, then 1/2 cup coffee. Stir with a straw.
Enjoy!
*use agave nectar in place of honey for a strict vegan option

http://athleticavocado.com/2015/06/23/honey-almond-iced-coffee/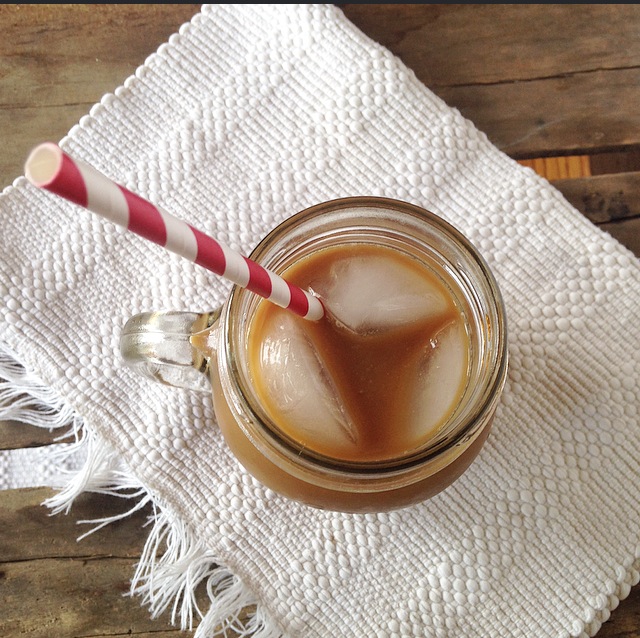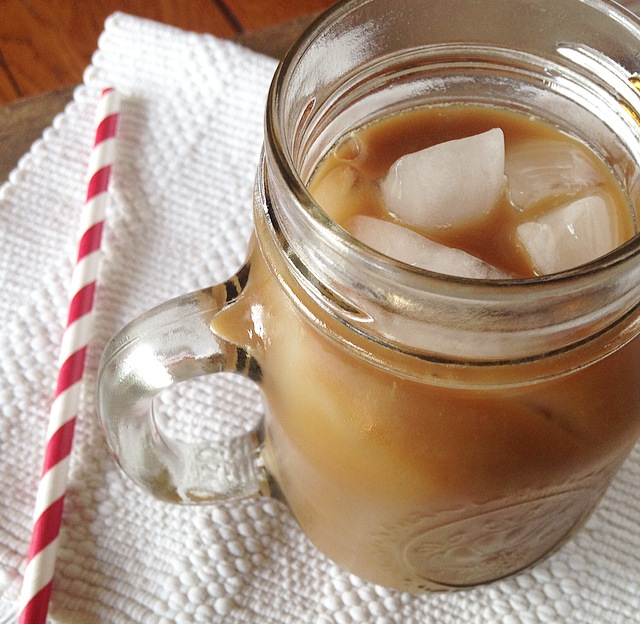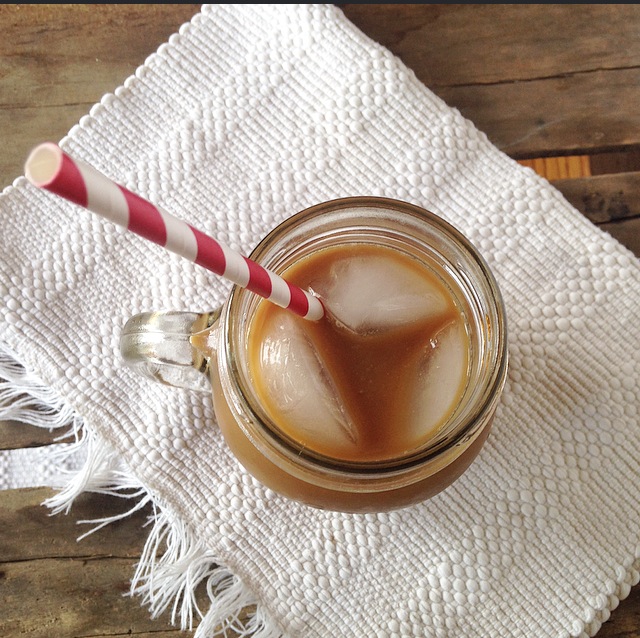 "This post is sponsored by Almond Breeze Almondmilk."
Looking for more Iced Coffee?
[Tweet "This Honey Almond Iced Coffee is a speciality #healthy coffee drink made in less than one minute!"]
Skinny Caramel Frappuccino from Averi Cooks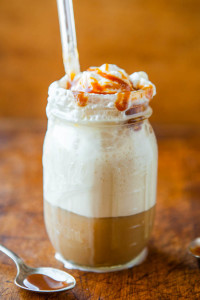 Homemade Mocha Coconut Iced Coffee from How Sweet it is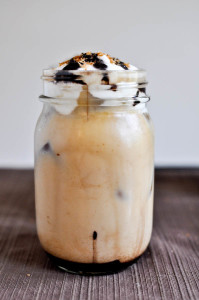 Skinny Almond Joy Frappuccino from Amy's Healthy Baking