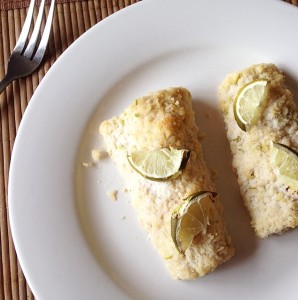 Like you, I'm counting down the days until summer vacation!  I love laying on the beach and feeling the hot sun on my face  But most of all, I love seafood!  Because I have a beach house in Maryland,  I can go to any restaurant and they will have great seafood!  I could eat any type of seafood, crab, fish, shrimp, scallops, you name it, it eat it!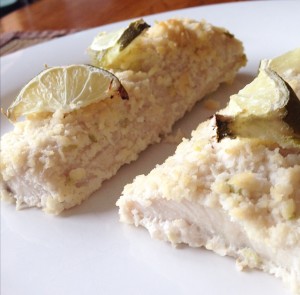 I also love cooking fish because its so versatile!  Last summer I had coconut crusted cod at one of my favorite restaurants and I just had to remake it!  Only this time I replaced Cod with Mahi Mahi and breadcrumbs for coconut flour to make a summer vacation inspired dinner!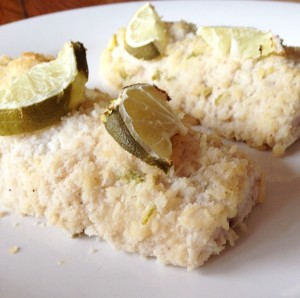 Coconut Lime Crusted Mahi Mahi
serves 6
Preheat oven to 350 degrees.
In a large shallow bowl combine coconut flour, coconut, lime zest, sea salt and pepper.
In a separate shallow bowl whisk the egg, warm water and juice of lime together.
Dip filets in egg mixture, them coat with coconut mixture.  Repeat with remaining filets.
Place filets on a cooking sheet coated with cooking spray.
Bake for about 25 minutes, or until fish is flaky and crust is slightly golden.
Adapted from this recipe
"This post contains affiliate links through Amazon Affiliate program.  Thank you for supporting the brands that make Athletic Avocado grow"