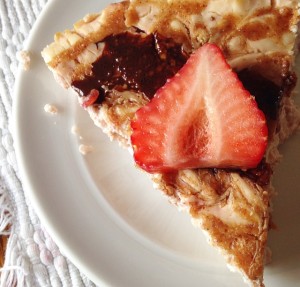 We can't believe it's been a year since we started Athletic Avocado! It doesn't even feel like it's been that long! It all started, like most blogs do, with a passion for healthy cooking and baking. We never would have thought that this blog would make the progress that it has (especially with photography!).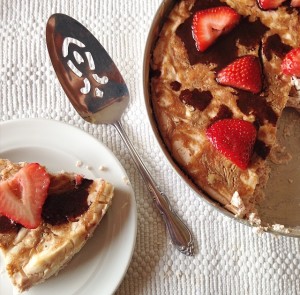 Thank you to everyone who has supported us along the way, we appreciate it! It's been a crazy, yet rewarding ride! What better way to celebrate than with cheesecake?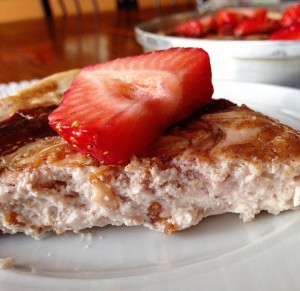 We both love cheesecake, peanut butter, chocolate and strawberries, so we put them all together for a healthy, guilt-free, and most importantly delicious cheesecake!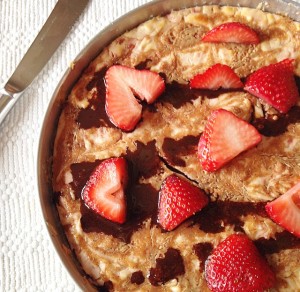 Peanut Butter-Chocolate Strawberry Cheesecake
Cheesecake
2 8oz packs Neufchâtel cheese or cream cheese, softened
2 cups plain or vanilla greek yogurt
1.5 cups strawberries, pureed
1/4 cup honey
2 tbsp peanut butter
1 tsp vanilla extract
1. Pre-heat oven at 350 degrees and coat a springform/cake pan with oil/butter
2. Mix all ingredients in a food processor/blender and spread evenly in pan
3. Top with PB topping and use a toothpick to make little swirls
3. Bake for 35-45 minutes, or until done
5. Top with chocolate sauce
Peanut Butter topping
1.5 tbsp peanut butter
1 tsp coconut oil
1 tsp honey
1. In a microwave-safe bowl, melt all ingredients for about 30 seconds and mix well together, swirl on cheesecake
Chocolate Sauce
1 tbsp coconut oil, melted
1 tbsp honey
1 tbsp cocoa powder
1. Mix all ingredients together in a small bowl and pour over cheesecake
Here are our top 5 favorite recipes of this past year! Check em' out!
1. German Chocolate Cake Oatmeal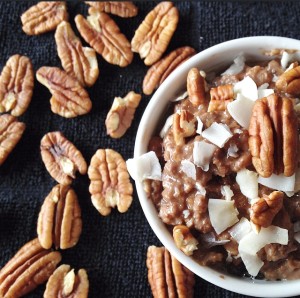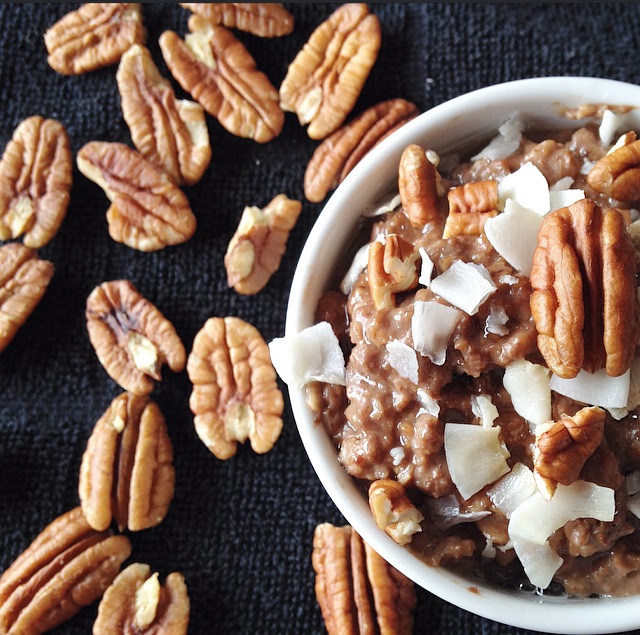 2. Burrito-Bowl Stuffed peppers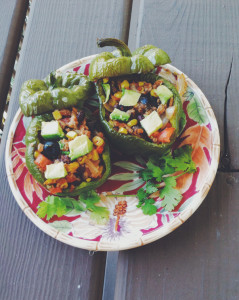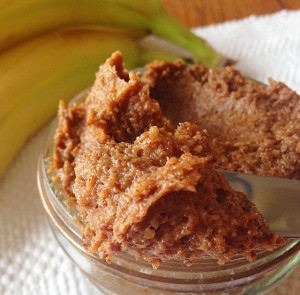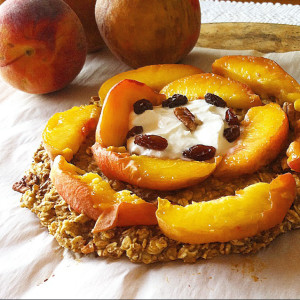 5. The Most Amazing Tripe Chocolate Granola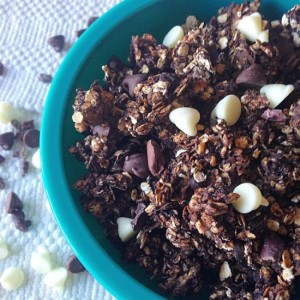 What's your favorite kind of cheesecake?
Have you ever had strawberries and peanut butter together?