Take your breakfast to the next level with this healthy Zucchini Bread Breakfast Pizza!  It's low-carb, paleo and vegan friendly!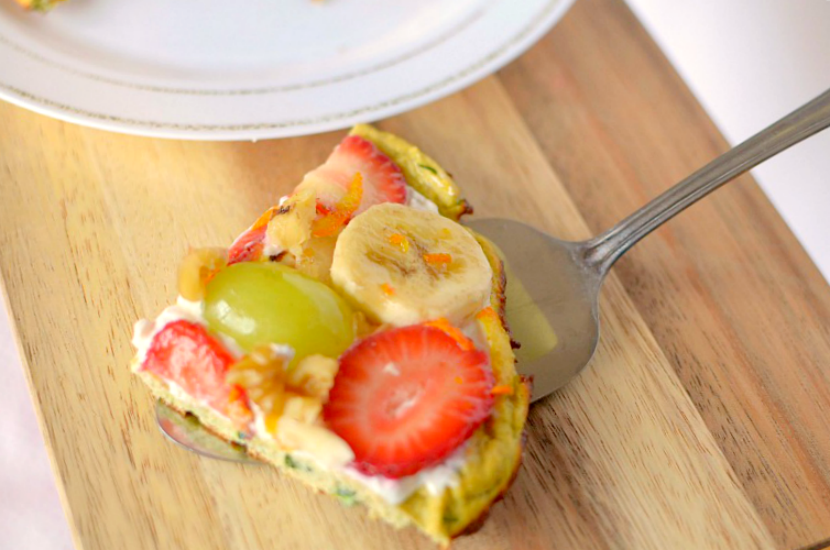 Who doesn't love a big chunk of moist zucchini bread for breakfast?  I have always loved zucchini bread and I think its 100 times better than any other quick bread out there!  When my mom made it when I was younger, I thought the green "specks" in it were green sprinkles!  I could never imagine having a vegetable hiding in a sweet breakfast bread!  If my mom told me there was a veggie in it, I'd probably flip out and tell her I actually hate it (thats how I was when I was younger).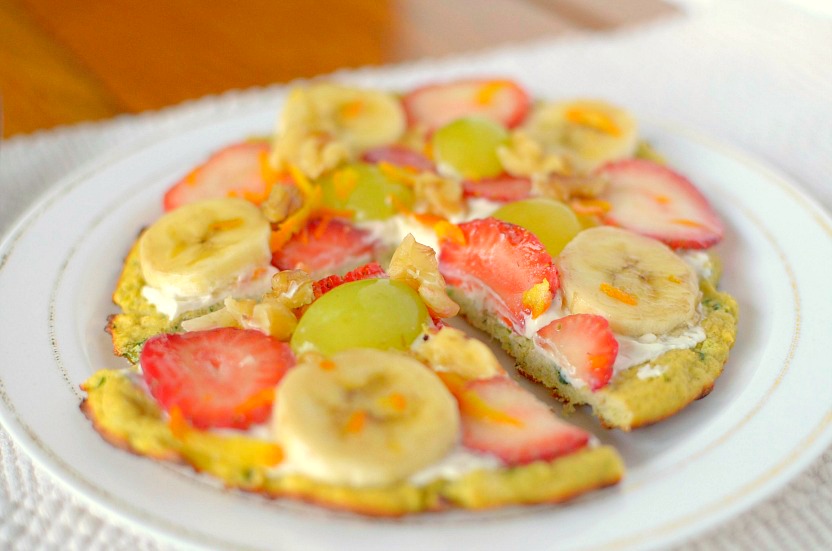 Funny story, my brother was the same way about his veggies.  He absolutely hated carrots but loved carrot cake until my mom told him what was in it.  He then said that he didn't like it anymore (like brother like sister).  Thankfully we both grew out of that phase and now I love sneaking in veggies in my recipes!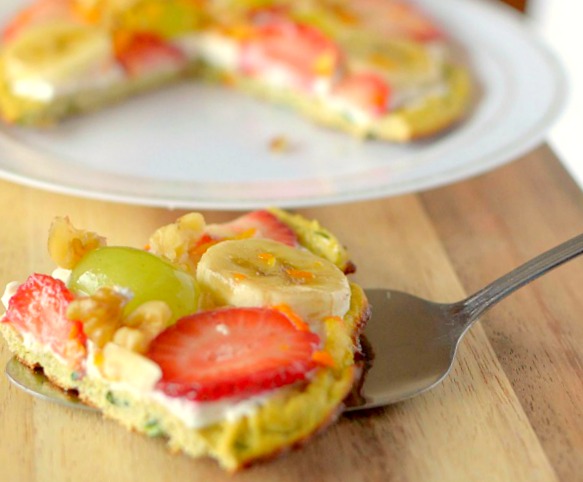 I had this idea for a sweet breakfast pizza topped with fruit and yogurt, but I really wanted to do something more "cool" with the idea.  I incorporated zucchini into the sweet crust and it tastes exactly like zucchini bread only in a different form!  With the sweet toppings, this pizza is the perfect alternative to your morning slice of quick bread!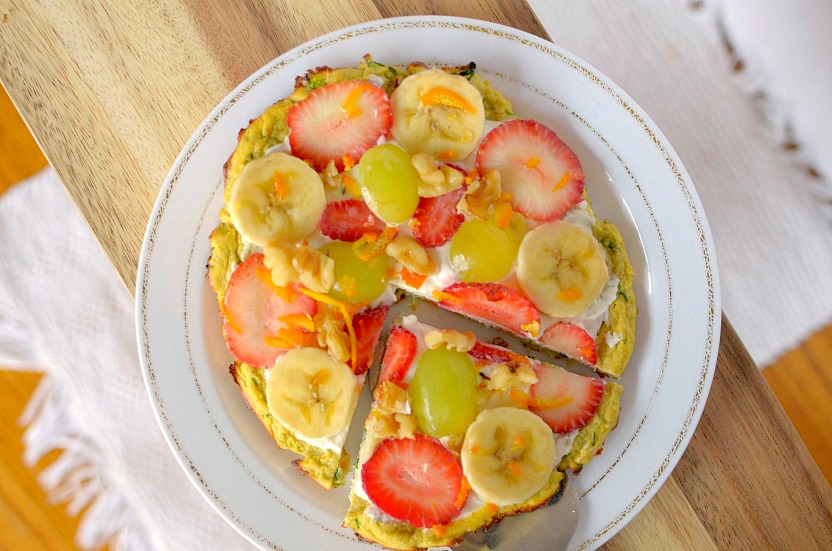 Zucchini Bread Breakfast Pizza
The classic quick bread is transformed into a pizza crust and topped with fresh fruit and whatever toppings you desire!  You won't believe this breakfast is gluten-free, grain-free, dairy-free, paleo and vegan friendly!
Zucchini Bread Breakfast Pizza
Ingredients
2 Tbsp. coconut flour
1/8 tsp. cinnamon
1 egg, beaten (or flax egg for a vegan option)
1/2 cup shredded zucchini
1 Tbsp. pure maple syrup or honey
1/8 tsp. pure vanilla extract
Toppings*
1/4 cup greek or coconut yogurt
fruit (I used sliced strawberries, grapes and bananas)
orange zest (optional)
drizzle of maple syrup (optional)
Instructions
Preheat oven to 350 degrees.
Combine coconut flour and cinnamon in a bowl. Add remaining ingredients (excluding toppings) and mix well to combine.
Spread mixture into a pizza crust on a cooking sheet lined with parchment paper.
Bake for 15 minutes, or until done. Let cool and spread on yogurt and top with fruit.
Enjoy!
*feel free to top it off with whatever your little heart desires!
http://athleticavocado.com/2015/06/30/zucchini-bread-breakfast-pizza/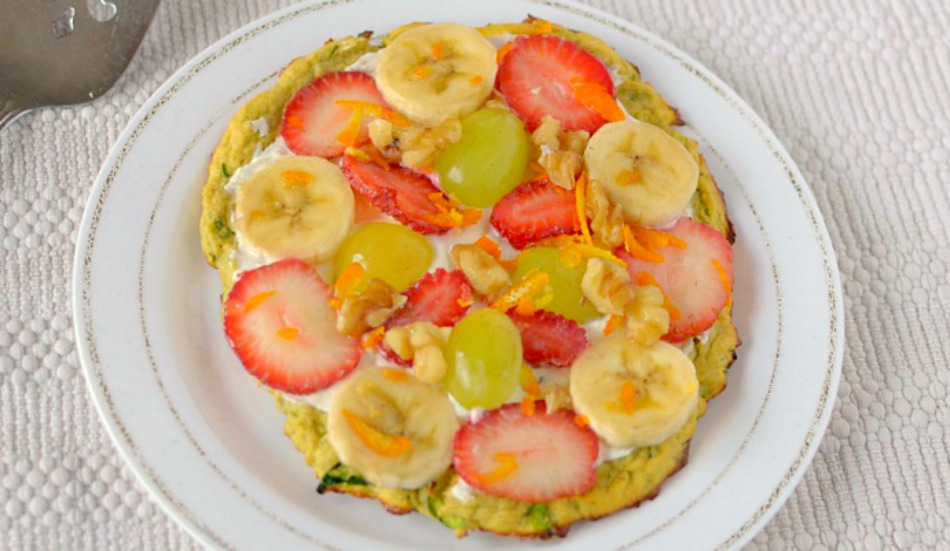 Like This Recipe? Pin for Later!

 You May Also Like: