Don't forget to enter in my Giveaway!
Summer to me means outside barbecues with family and friends, nice juicy burgers, sweet corn on the cob and potato salad. I am not a huge fan of creamy potato salad, I like a nice vinaigrette dressing the potatoes to make  it nice and light.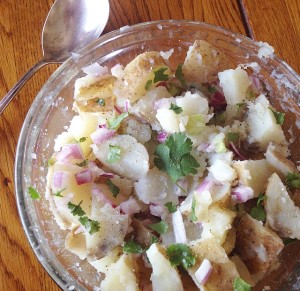 This potato salad is perfect for memorial day, a summer picnic and just about any warm weather gathering.  Its incredibly tasty and won't weigh you down with unnecessary calories like original potato salad.  Make it NOW!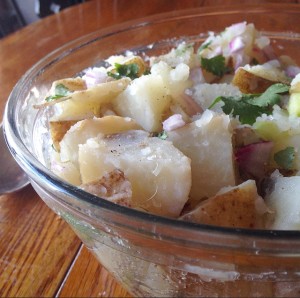 Lemon-Cilantro Potato Salad
serves 4-6
4 baking potatoes, cubed and boiled
1/2 large red onion, finely chopped
1 celery stalk, finely chopped
2 tbsp chopped cilantro
3 tbsp olive oil
Juice of 1 lemon
2 tbsp apple cider vinegar
Salt and pepper
1. Mix together potatoes, onion, celery and cilantro in a large bowl
2. Mix the rest of ingredients together in a small bowl (except salt and pepper) and pour over potato salad
3. Mix well and add salt and pepper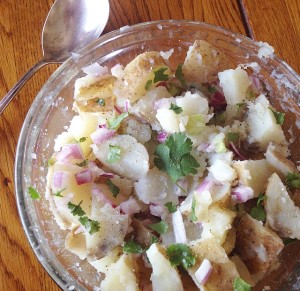 What are your favorite summer eats?