Healthy Lemon Blueberry Chia Seed Jam is an easy, refreshing summer jam recipe that can be made in less than 20 minutes w/ only 4 ingredients! Vegan + Paleo
*Post and Pictures updated 7/19/17*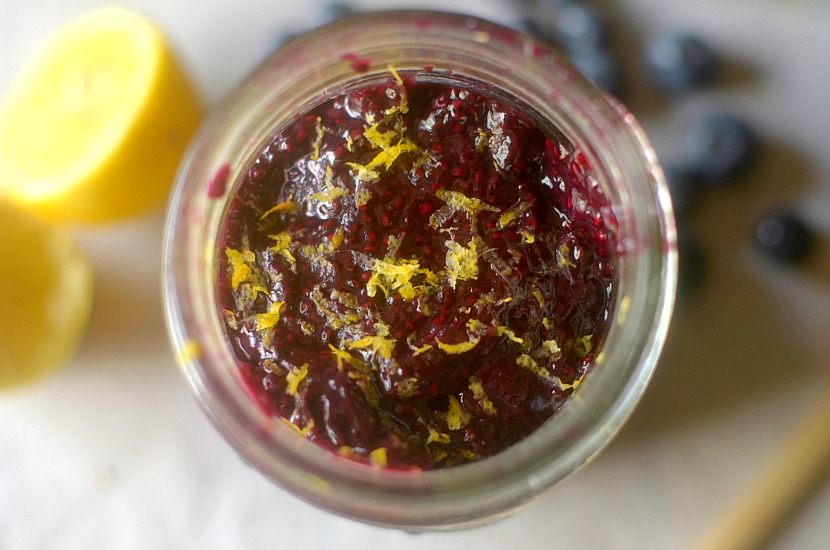 Can you believe that I created this recipe 3 years ago?  This was when I just started making recipes and posting them, wowwww I feel old!  Anyways,  during this time a few years ago I became introduced to chia seeds and was obsessed.  Once I heard about chia seed jam, my life was never the same.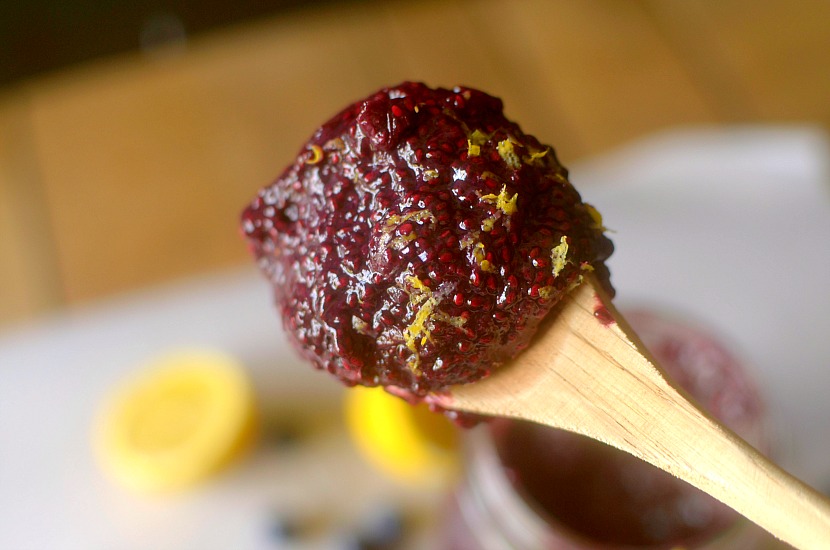 Did you ever try to make normal jam?  It's a super long process that I wouldn't wish upon anyone.  But this chia seed jam is super duper simple and fail proof.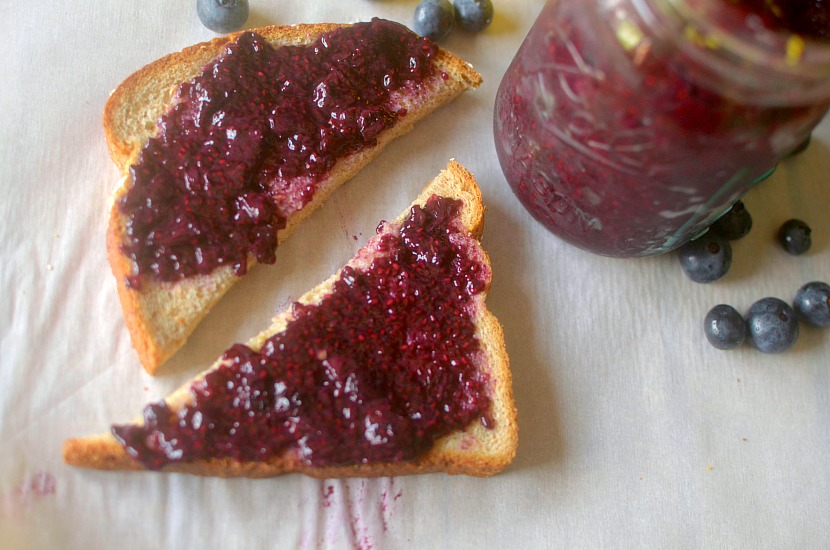 You can make it in less than 20 minutes.  Intrigued by chia seeds?  They soak up all the blueberry juice to create a jam-like texture.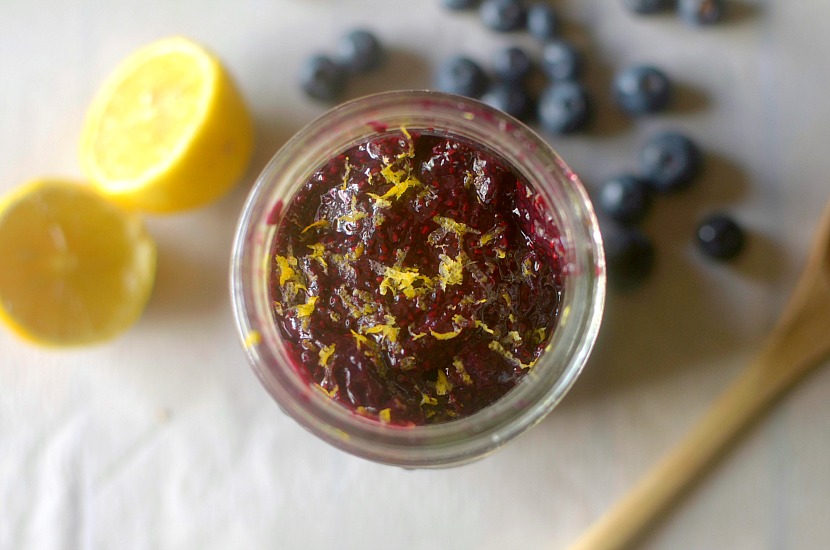 To add a pop of flavor, I added fresh lemon juice, but you could totally leave it out if its not your jam (pun intended).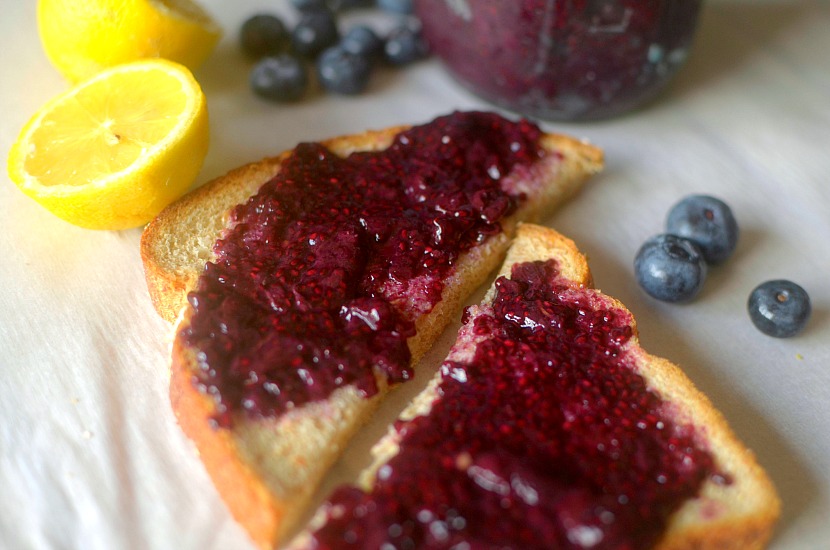 Here's all ya need:
fresh blueberries
chia seeds
maple syrup
lemon juice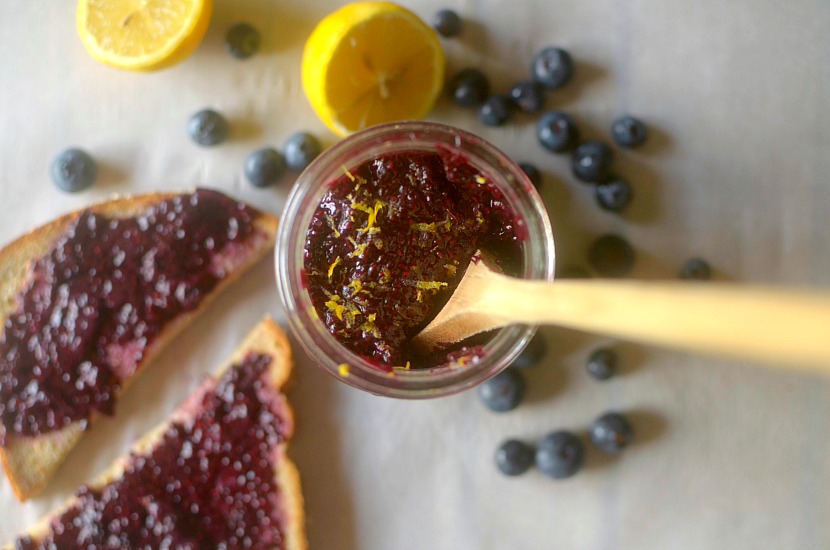 Lemon Blueberry Chia Seed Jam
Like This Recipe?  Pin For Later!

You May Also Like: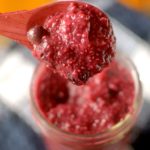 Strawberry Bluebarb Chia Seed Jam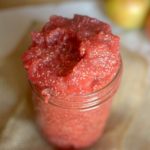 Cinnamon Apple Cranberry Chia Seed Jam
---
Question of the day:
What is your favorite type of jelly/jam?
SaveSave
SaveSave
SaveSave
SaveSave
SaveSave